2019: Pingree completed a stellar campaign by crushing host Proctor Academy, 34-12, in the New England Prep School Ken Hollingsworth Bowl. Quarterback Colton Fahey was 11-for-16 for 213 yards and connected with Tim Dowd (3 receptions, 79 yards) on a touchdown. Fahey also ran for a score and picked off a pass. Billy Stevens ran for two touchdowns among his 147 yards on the ground and kicked for extra points, while sophomore Joelin Pimental and freshman center Quinn Glencross were singled out for their work up front. Jake Candelino and Cleto Chol were standouts at defensive end for the Highlanders, who finished the year with an 8-1 mark.
1996: Frank Candela had touchdown runs of 7, 9, 9, 4 and 68 yards for a sublime five trips to the end zone as Peabody ripped Cambridge, 43-14. The mercurial Candela finished with 203 yards rushing, caught his team's only pass (good for 18 yards) and added a pair of 2-point conversion rushes for the Tanners, who had 429 yards of offense while holding Cambridge to just 120. Steve Cella (132 yards rushing) added a 9-yard scoring run and threw a conversion pass to Dave Feld for the winners.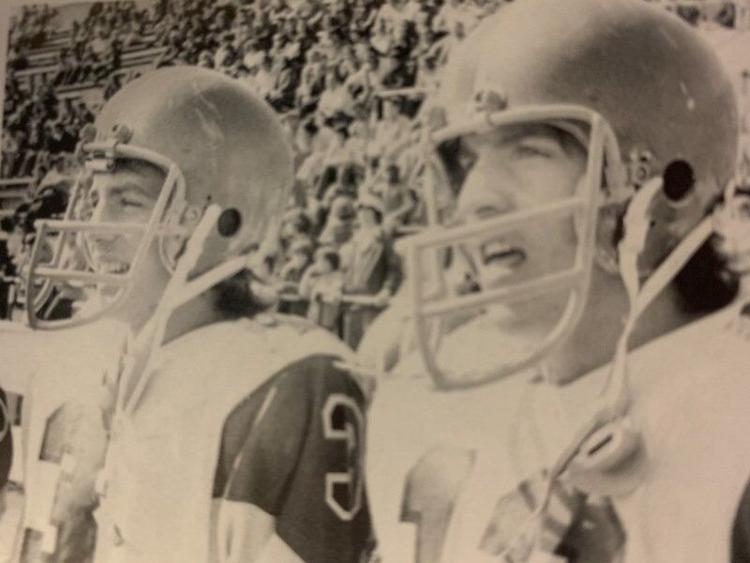 1974: In one of the most anticipated, well attended and thrilling games in North Shore schoolboy history, Salem defeated Gloucester, 13-12, in a battle of unbeaten clubs before 11,000 fans at Bertram Field. Trailing by six points after three quarters, the Witches tied the game on Tim Mroz's 24-yard touchdown scamper, then took the lead when Peter Harrington booted the point after. The Fishermen regained the lead with four minutes remaining, but Salem rallied with an 88-yard drive in under three minutes left. On 4th-and-goal from the 6-yard line, Pinto hit Al Larrabee in the far corner of the end zone with just six seconds to play for the winning points. Sarkis Sarkisian, Chuck Razney, Greg Lavoie, Steve Prisby and Mike Duffy were the defensive stars for Salem. End Steve Pinto was also a difference maker for the Witches. 
||||