2011: Aiming for its third consecutive New England Prep School Athletic Conference bowl championship, Pingree fell just short in their quest after a 27-26 setback to Rye Country Day School. This one came in the Dan Rorke Bowl at Loomis Chaffee School in Windsor, Conn.
Trailing by a touchdown late, Pingree scored on a 17-yard run by Nick Antenucci to get within a point. Opting to go for the 2-point conversion and the win, the Highlanders were denied, however.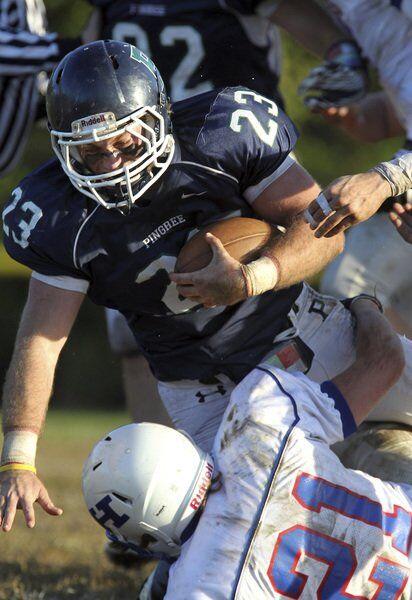 Quarterback Jerome Cappadonna had a team-high 116 yards rushing for Pingree and also scored two touchdowns. Cappadonna also completed 11-of-21 passes for 207 yards and another score. Antenucci finished with 88 yards rushing and 45 receiving, courtesy of three receptions. Tight end Kyle Lentini had a team-high 76 yards receiving on three grabs; he was on the receiving end of a 45-yard scoring strike from Cappadonna just before intermission.
||||