2016: Kevin Flaherty had a pair of 1-yard touchdowns and newcomer Luke Samperi cranked a 41-yard field goal and nailed all three of his extra points as Beverly blanked Wakefield, 24-0, at Hurd Stadium in its season opener.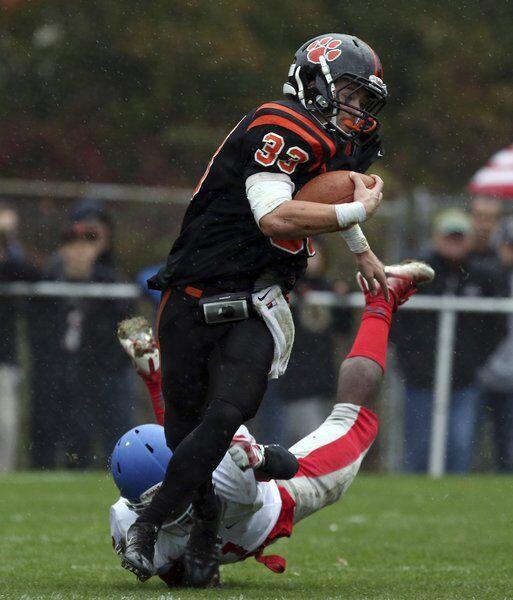 2010: Chris Bozarjian had a 30-yard scoring run, Antonio Reyes hauled in a 35-yard TD pass from Brad Skeffington in the fourth quarter, and Salem's defense was air tight in blanking Winthrop, 14-0, in its season opener at Bertram Field.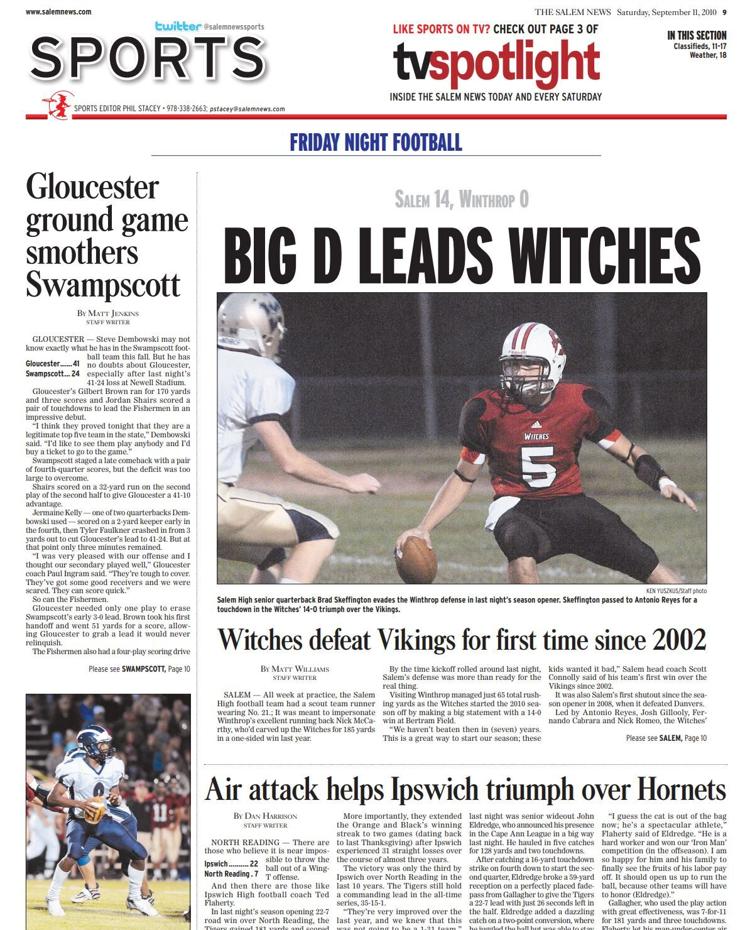 2005: North Shore Tech begin its season in convincing fashion by toppling Lynn Tech, 28-6. The Bulldogs used this game as a springboard for the rest of the season, capturing the league crown.
||||