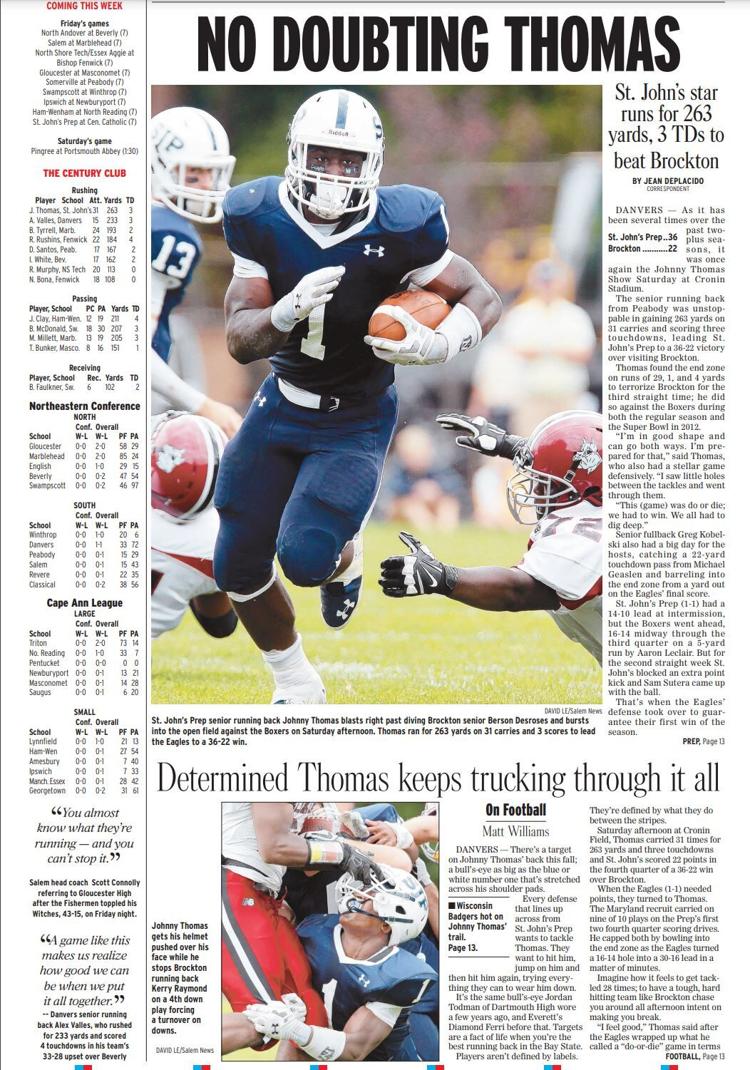 2013: Johnny Thomas carried the football 31 times for 273 yards and three touchdowns as St. John's Prep scored 22 fourth quarter points in a 36-22 triumph over visiting Brockton. Fullback Greg Kobelski caught a 22-yard scoring strike from Michael Geaslen and also ran for a 1-yard TD in the Eagles' win.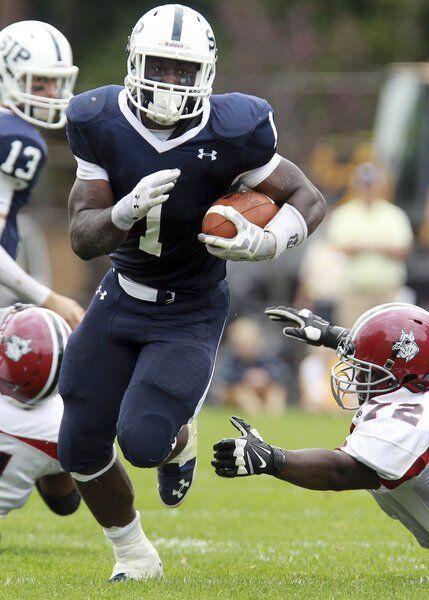 2002: Having gone winless the previous year — and with only two victories in its prior three seasons combined — Marblehead began the season off on the right foot with a 21-14 non-league triumph over North Shore Tech.
1990: Danny Collins scored the game's only touchdown on a 'Wing Right 36' play call as Peabody blanked Salem, 6-0, on the road at Bertram Field in the 76th annual meeting between the neighboring squads. The victorious Tanners would go on to finish the season a perfect 11-0 and defeat Tewksbury for the Division 1 Super Bowl.
||||