2018: A fourth quarter double reverse pass from halfback Ian Coffey to quarterback Billy Whelan resulted in a 45-yard touchdown pass, snapping a tie and guiding Hamilton-Wenham past North Reading, 27-22. Sam Webber had taken a direct snap and flipped the ball to Coffey, who flung it downfield to Whelan past an unsuspecting Hornets' defense. Aidan Nistl added scoring runs of 48 and 64 yards for the Generals, who overcame deficits of 14-0 and 20-14 for their first victory of the season.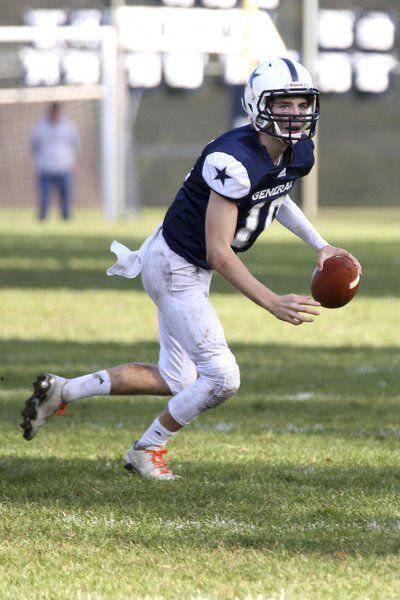 2001: Wayne Mirabito had a big afternoon for Masconomet, leading his squad over Lynnfield, 20-0, at home. The senior captain had a 24-yard touchdown run and added the 2-point conversion; corralled a fingertip catch for a 17-yard TD; threw a 46-yard option pass; broke off a 58-yard run; and interception a Pioneer pass, running it back 27 yards. Classmate Joe Bavaro also caught a touchdown pass for the Chieftains. 
1995: Frank Candela ran for 141 yards and four touchdowns as Peabody hammered Salem, 41-27, in a battle between the defending champions from the Greater Boston League and Northeastern Conference, respectively. Salem's lefty quarterback, Sean Stellato, was 7-for-11 for 118 yards and three TD passes, but it wasn't enough as Peabody beat the Witches at home for the first time in eight years.
||||