2016: Essex Tech rumbled for 337 yards on the ground en route to crushing Greater Lowell, 35-6, in its home opener. Alec Bolstad had 151 yards, two touchdowns and a pair of 2-point conversions while Jackson Leete also scored twice and added 95 yards rushing. Manny Alves contributed another 81 yards and found paydirt as well. Brendan Ahearn had an interception while Mason White and Ryker Bos had drive-stuffing sacks for the Hawks.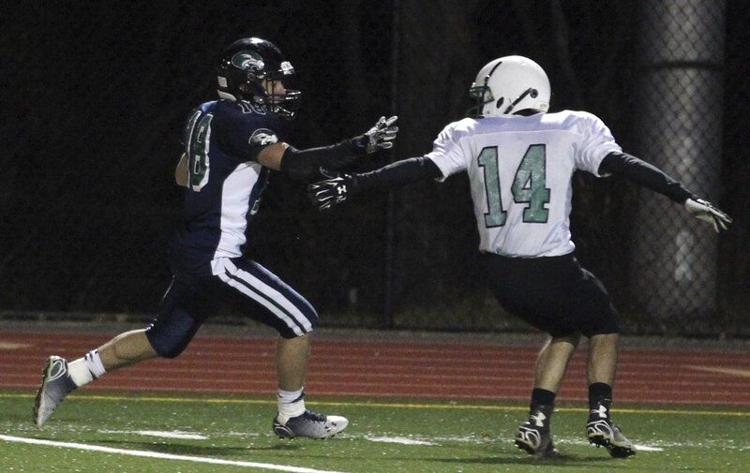 2000: Dave Babiarz nailed a 26-yard field goal late in the first half for what proved to be the game-winning points as Bishop Fenwick dropped Marblehead, 16-7. Quarterback Brian McCarthy and back Jason Berroa both had 1-yard scoring runs for the Crusaders as well. Marblehead got its touchdown when Todd Schuler grabbed a TD pass from Brent Tarasuik and Carter Bolln tacked on the extra point.
1995: With Stoneham driving in an attempt to tie the game late, Swampscott's Mike Madden caused a fumble that teammate Peter Beatrice fell on, giving the Big Blue a 20-13 upset win over the defending Middlesex League titlists. Madden added a pair of 3-yard touchdown runs for the winners, while quarterback Peter Bush hooked up with wideout Patrick Shanahan for a 37-yard scoring strike as well.
||||