2014: On the earliest opening day in North Shore football history, Marblehead wideout Will Millett grabbed three touchdown passes from quarterback Spencer Craig, finishing with six grabs for 167 yards in a 25-12 triumph over Danvers. 
Craig completed 15-of-26 passes for 226 yards and three scores while also returning an interception 65 yards to paydirt, which proved to be the game-winning score. His teammate, running back Brooks Tyrrell, had 77 yards on the ground as the Magicians beat Danvers for the ninth straight season.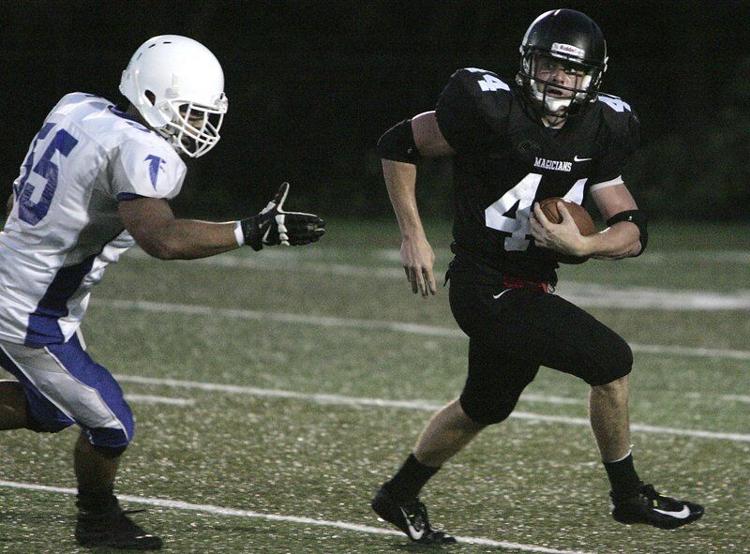 For Danvers, Nick Andreas set a school record for pass attempts (59) and passes completed (34) while throwing for 298 yards, with Cris Valles catching 11 of those balls for 105 yards. Keiran Moriarty and Mike Nestor had touchdown catches for the Falcons.
||||