2017: Colby Holland ran for two touchdowns and rushed for a 2-point conversion while Zach Dillon blasted a 41-yard field goal as Danvers blanked Winthrop, 31-0.
2006: Sophomore speedster Melikke Van Alstyne returned a punt 86 yards for the game-winning touchdown with less than a minute to play as Salem upset Danvers, 14-12. The Witches, who beat Danvers for the first time in six seasons, secured a season opening win after having lost 30 of their previous 33 games.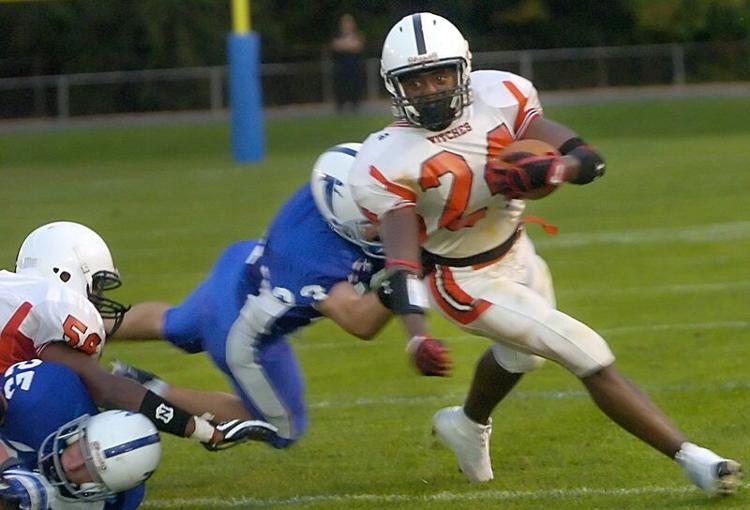 2001: Ipswich, under the direction of new head coach Rollie Hinckley, opened its season by taking a defensive battle from Cape Ann League rival Lynnfield, 12-8, at Doyon Field. This marked the first game that Jack Welch had not been the Tigers' head coach since the 1963 season. It would prove to be one of just two victories for IHS, the other coming in Week 9 at Amesbury.
||||