2016: Sean Lahrizi booted a 19-yard field goal to give Swampscott an 11-8 opening night triumph over Lynn English.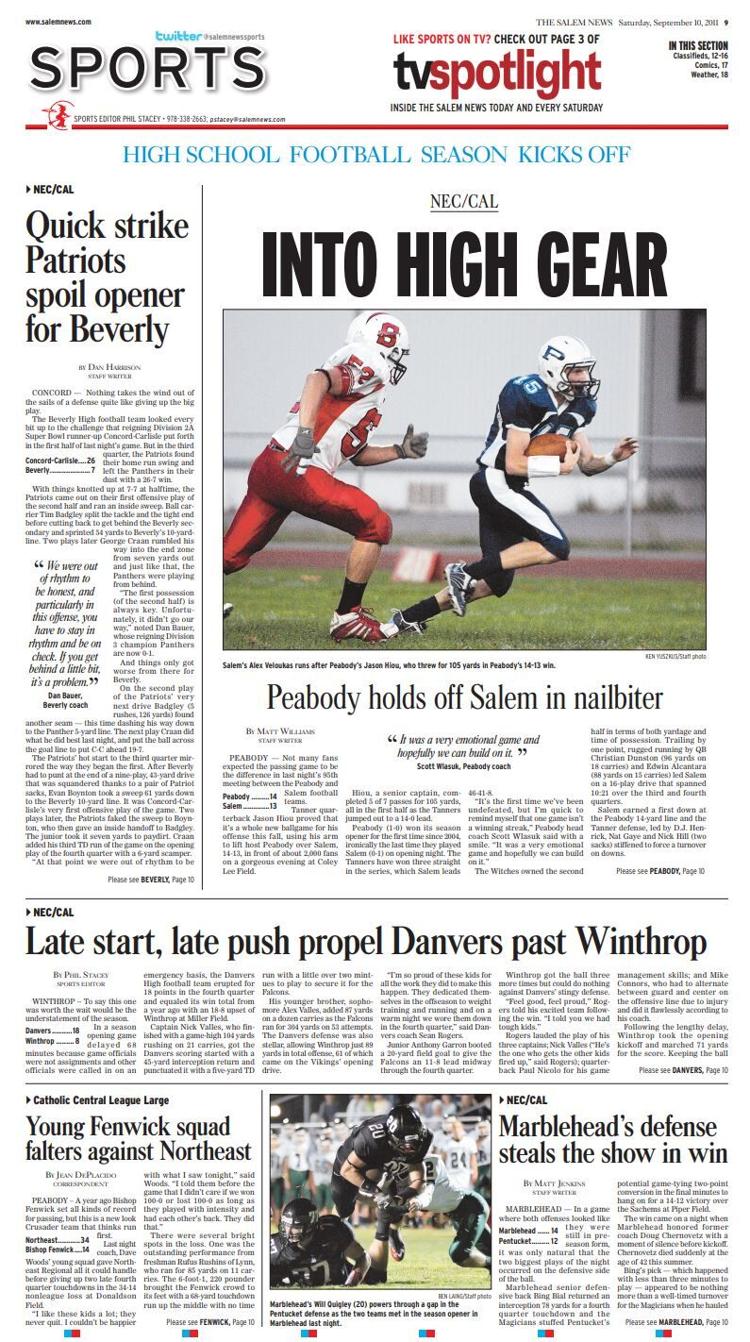 2011: Jason Hiou completed 5-of-7 passes for 104 yards as Peabody shaded Salem, 14-13, for its first opening game victory in seven seasons. Nick Hill added two sacks for Peabody in the win while teammates Nick Ingham and Nat Gaye had the Tanner touchdowns. Sean Wlasuk kicked both extra points,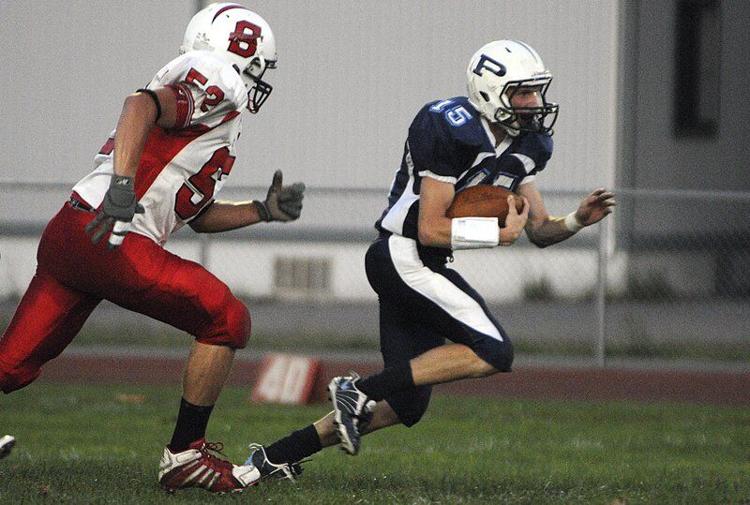 For Salem, quarterback Christian Dunston and running back Edwin Alcantara combined for 184 yards on the ground, with Dunston rushing for a score and hitting captain Nick Paine with a 23-yard scoring toss.
2005: Masconomet began the season in dominant fashion, thrashing Cape Ann League rival Amesbury, 35-0. It was the first of five shutouts the Chieftains would pitch that season, going 8-3 overall.
||||