Editor's note: 'One-Timers' is a question-and-answer session with a local player and is part of our regular Wednesday boys high school hockey coverage: We'll talk hockey, pop culture and anything else that's relevant at the time. 
Name: Danny Morency
Age: 16
Height: 5'10
Weight: 160
High school: Beverly high school
Hometown: Beverly
Year in school: sophomore
Position: left wing
What type of skates, stick and helmet do you use?: I use a Bauer helmet, CCM Tacks for my skates and a Bauer Nexus 2900 for my stick. Since I took a year off I didn't know what was the best equipment, was so I just found a (stick) curve I liked and picked out cheapest skates and helmet.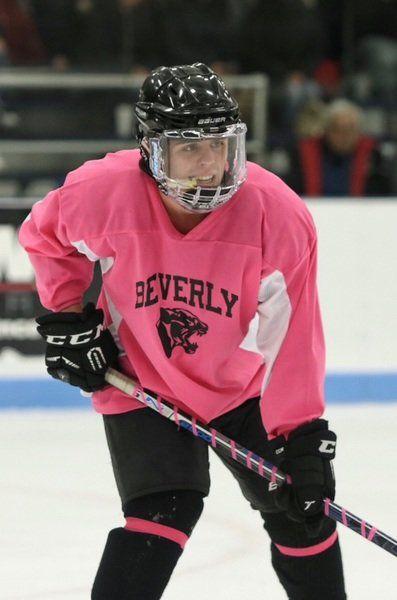 Was it difficult coming back to the ice after a year off and getting used to the game again?: You know, at first it felt kind of foreign, like I had to regain all my skills that I had when I used to play. It was definitely a grind, but I'm more than happy that I did it because there's nothing like getting on the ice and playing some puck with the boys.
As the only guy on the team who also played varsity football, was it a difficult transition to get your hockey legs under you so soon after football season ended?: Most definitely. In football i'm using all different leg muscles, so for hockey all those leg muscles hadn't been used at all. So I need to strengthen them as well as not pull or tear them and also find a spot on the team
If you could have one superpower, which one you want?: It would definitely be speed because hey, you can be stronger than me, smarter than me ... but if I'm faster than you, you can't catch me. Also, my grandfather always tells me 'There is no substitute for speed.'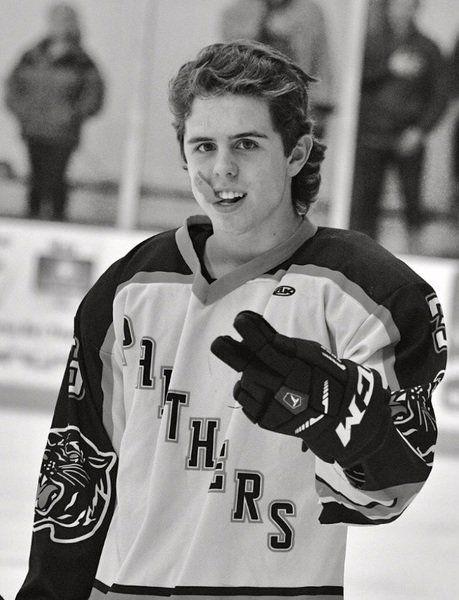 As someone who comes from a very athletic family with deep Beverly sports roots dating back more than 60 years, what's it like to carry on the Morency name athletically?: It sure comes with a little pressure, because my family has been successful in BHS athletics for as long as I remember. My Mom (Mary) and Dad (John) raised us as individuals and want each of us to love what we do and be happy, so the pressure isn't anything I cant handle. All I can do is be me, stay humble — and try to win a title.
Who would be the best person to portray you in a movie?: Squints Palledouros from "The Sandlot" because I've been told all my life that we're twins.
Which kid on the team can make everyone crack up in the locker room at any time?: You can always count on Finn Crocker to get everyone in the locker room dying laughing at 5 in the morning on any given day. His wit is what makes him so funny.
Do you have any hockey-related superstitions?: I don't have much, but I always have to tape my stick the same way every time or I'm afraid ill play terrible.
Your Dad is a big classic rock guy; one of your brothers, Kevin, loves his hip hop. So do you lean more towards your father's or your brother's music?: When I put my headphones on, it's all rap and hip hop. But from all the car rides with my Dad, I've gained much love for classic rock. My favorite rock songs are 'Juke Box Hero' by Foreigner, and anything from Queen and Journey as well.
In your opinion, what's the best thing about being a student at Beverly High?: Being able to say that you go to Beverly High. There is no other place on earth I'd rather live than Beverly. The athletics at Beverly High are truly life changing, and the people you meet and things you learn you can't experience anywhere else.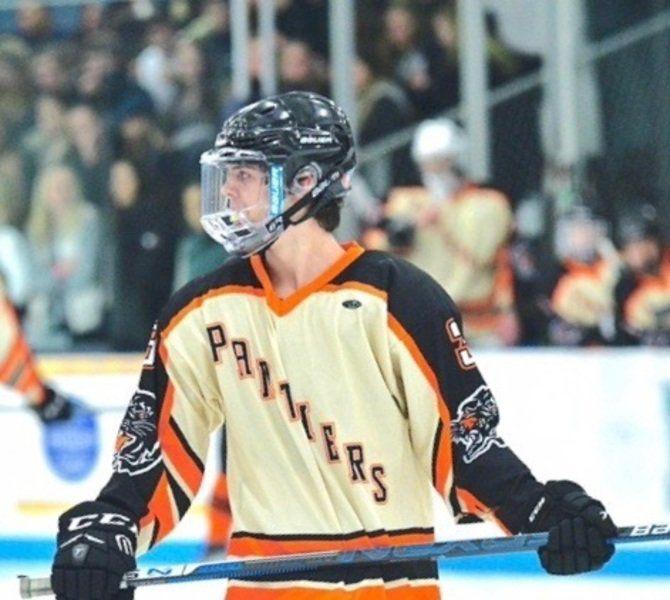 You're known as someone who isn't afraid to get dirty, take the puck to the net and absorb some punishment to score. What's the mindset you have as far as that goes?: I've kind of always had that mindset, I love getting physical in any sport I play and if that's what will help my team win, then I'll do it. Also growing up with two older brothers (Jack and Kevin), you learn how to take a hit.
Do you have a hidden talent that most people don't know about?: I'll be honest with you: my hidden talent hasn't been discovered yet.
Give me your three favorite TV shows and why you love them: 'The Office' is my favorite of all time, because you can always count on Michael Scott to make you laugh. My next would probably be 'Hawaii 5-0' and 'Criminal Minds' because I've always taken an interest in cops and the service.
If you could take a certain skill from any of your hockey teammates and make it your own, whose skill would it be from which teammate?: I would take Steve Hallinan's hands, without hesitation. He has such soft hands that I catch myself at practice saying, 'How?' over a hundred times.
— As told to Phil Stacey
||||