In today's 'Our Favorites', we pick our favorite trick play.
PHIL STACEY
Hook and ladder
Also known as a hook and lateral, the urgency on the field escalates — as does the energy in the stands — whenever a receiver takes in a pass, then immediately laterals it to an teammate coming by at full speed for what they hope will be big chunks of yardage. It's meant to catch the defense off guard, with a a 10-yard cross or slant from quarterback to receiver potentially turning into something much bigger.
Local gridiron squads such as Swampscott, Bishop Fenwick, Masconomet and St. John's Prep have all used the hook and ladder successfully in recent years. Fenwick used it to set up a big touchdown in its Division 6 North title game victory over Stoneham last November, as speedy tailback David Cifuentes ran for 27 yards after gathering in a pitch from Jason Romans following a 2-yard quick pass to the latter. The Crusaders went back to it in the Division 6 Super Bowl against Ashland in December, with a 34-yard hook and ladder leading to a 16-yard TD pass from Steven Woods to Romans on the next play.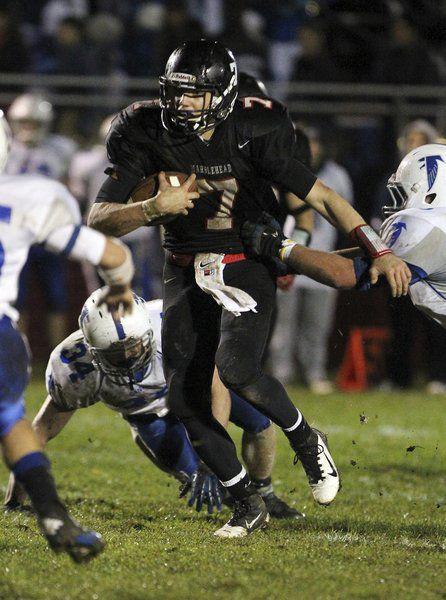 The most famous such example in recent memory, however, has to be the 46-yard hook and ladder that Marblehead executed on the game's final play to stun Danvers, 28-25, in 2012. Quarterback Ian Maag hit Dylan Cressy for a 11-yard pass in the flat, but he quickly jettisoned the ball off to teammate Brian Daly, who took it the remaining 35 yards to paydirt for the improbable Week 9 triumph.
MATT WILLIAMS
Pitch Pass
The moment of recognition is one of the coolest things in all of sports: The running back isn't quite cutting up field. Wait he's shifting his grip on the ball. Hold on that guy is wide open. Every mouth in the stadium is wide open gasping, "He's going to throw."
Sometimes its not even a running back. The most famous recent pitch pass was Patriot Julian Edelman's toss to Danny Amendola for a long TD in the playoff win over the Ravens in 2012. Steve Dembowski's Swampscott teams uses to execute that same trick play, throwing it straight down the line with the receiver catching and then throwing to someone else: the QB peeling around untouched or another receiver. Jim Pugh's used the pitch pass to great success at both Masconomet and Hamilton-Wenham.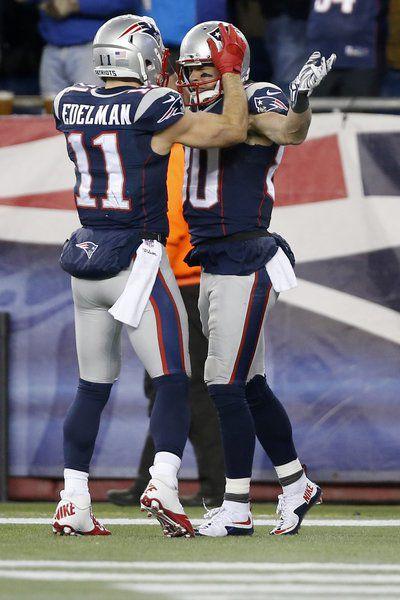 Sometimes the pitch pass is magic: See Bunker, Evan and the TD tosses to Chris Splinter. Sometimes, it's magic for the defense: See Lamonica, Ray.
Complete or incomplete, touchdown or disaster, it's never a dull play so it's always my favorite. 
NICK GIANNINO
Hidden ball trick
Okay, so I've never actually witnessed the hidden ball trick executed to perfection in person. But I have seen it work wonders in movies like "Rookie of the Year" and man, what a play. 
For those unfamiliar with the deceiving maneuver, here's how it works. First and foremost, there needs to be a runner on base; whether that runner is on first, second or third doesn't matter. With that runner on base and the current batter awaiting his next pitch, the defense (usually just the infield and catcher) meets on the mound with the pitcher to "talk things over".
Then, instead of the pitcher keeping the ball after the huddle break, he secretly passes it to an infielder who hides it in his glove as he trots back into position. Once the pitcher takes the mound and the runner takes his lead, the infielder with the ball simply tags out the runner for the easy out. It's a simple play and hypothetically it should work every time if executed correctly. But even in the Majors you hardly ever see it done, and when it does happen, it surely makes all the highlight reels. 
NICK CURCURU
Halfback pass
My favorite trick plays are the ones that have been set up throughout the course of a game. Both Gloucester and Manchester Essex football have used a perfectly executed and brilliantly set up halfback pass to win big games.
For Gloucester, a program that seldom uses trick plays out of the wing-t offense, you have to go all the way back to the Super Bowl run in 1995.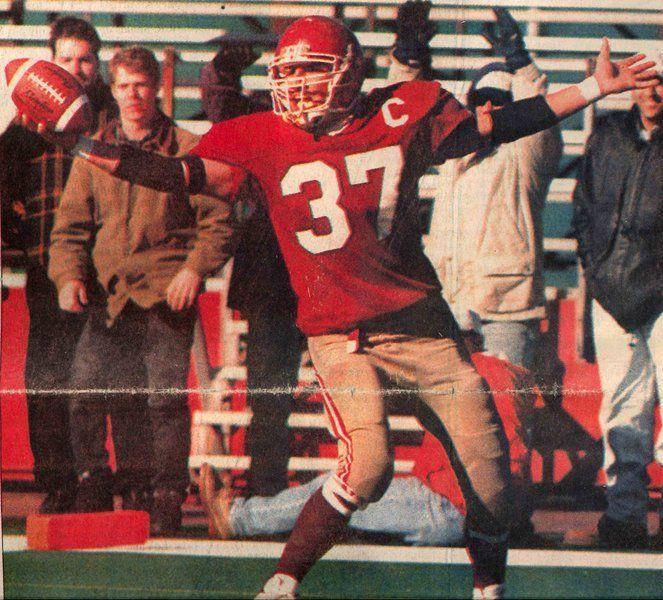 The Fishermen took on Dartmouth at Boston University's Nickerson Field and held a 14-0 lead in the second half and were driving for more. As the drive started to slow a bit, Gloucester took a rare reach into its back of tricks. The Fishermen had been pounding the run game all afternoon with four backs doing damage and Dartmouth was surely expecting run. Wingback Jody Curcuru took the handoff and instead of sweeping around the edge, he stopped and threw the ball to a wide open tight end Robb Benjamin for a 23-yard touchdown pass. It made the score 21-0 Gloucester and essentially ended Dartmouth's chances of a win. The Fishermen went on to win by a score of 33-8.
Manchester Essex also used the play to perfection last fall in the Division 7 North Quarterfinals against Georgetown. The Hornets were holding a 16-7 lead in the fourth quarter of the game against a Royals team that was doing a pretty good job at containing Manchester Essex's physical rushing attack.
The Hornets called seven straight run plays when they were facing a 3rd-and-9 from the Royals 40. A.J. Pallazola took a jet sweep and it looked like a play Manchester Essex had been running all afternoon. But instead stopped and delivered a down field strike to a wide open Tristan Nowak for a 40-yard touchdown to make it 23-7. It was the big highlight in a 30-7 Manchester Essex victory over its arch rival.
In both instances, the play worked so well because it was called at the exact right time, and because the run game was so effective. Plays like this can not be run often, but when they are set up well, they almost always result in big plays. 
||||