PEABODY — It was a patient preseason for the Peabody High girls basketball team, which had to start its tryouts two weeks late, wasn't able to hold any scrimmages, and had last week's season season opener moved amid all the scheduling chaos that the ongoing pandemic brings.
So when it came to being patient in their offensive sets Tuesday night against visiting Gloucester, the virtue came quite naturally with resoundingly positive results.
The Tanners dominated from the opening tip to the final whistle on their home floor, coming away with a 57-16 decision. The most impressive thing about the win was the way Peabody (1-0) shared the basketball: eight players scored, all 12 recorded some sort of offensive stat (be it a point, assist or rebound) and the overwhelming majority of their shots came within 10 feet of the basket.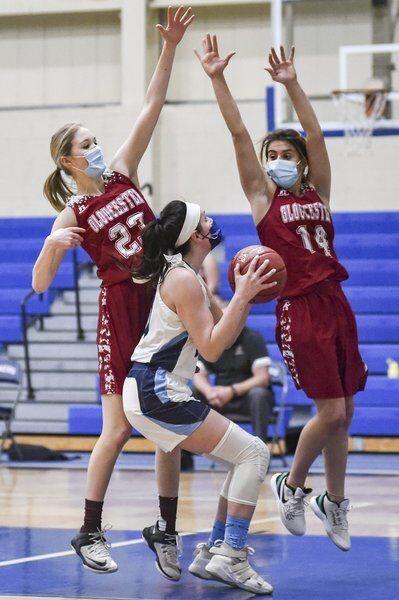 "It's a good way to start the season and something to build on," said Tanner head coach Stan McKeen, whose team narrowly missed the state tournament last winter and returns a roster full of talented, experienced players.
Senior forward Amber Kiricoples led the charge Tuesday, netting a game-high 13 points and pulling down 11 rebounds. The Tanners were determined to get her going under the hoop in the opening quarter, which led to a 17-0 run spanning the first and second quarters.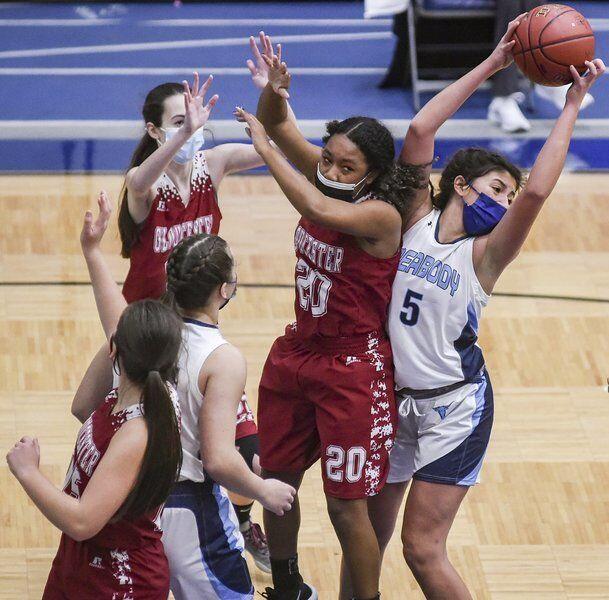 Junior Emma Bloom was also outstanding, doing a little bit of everything for the winners: she scored 10 along with five rebounds, a block and a steal.
Gloucester (0-1) had a tough time offensively, going more than nine minutes without a bucket while the Tanners build leads of 19-4, 31-7 and 46-10.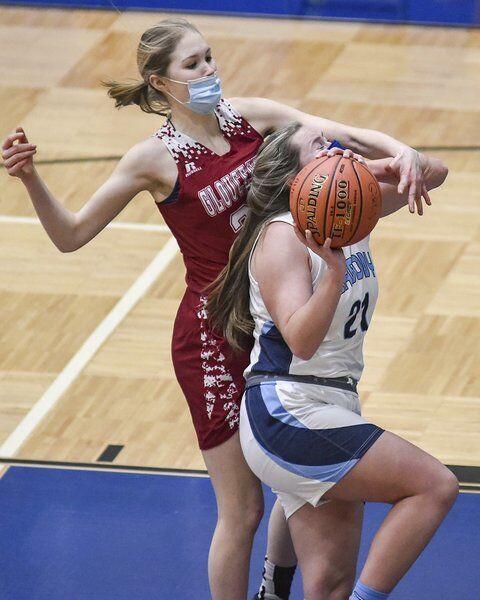 Peabody, meanwhile, was able to deploy a multitude of different lineup combinations. Getting to see how freshmen Logan Lomasney and Abby Bettencourt meshed with older teammates like Kiricoples and Aja Alimonti in game-action was a big benefit, as well as mixing the youngsters with fellow up-and-comers like sophomore point guard Taylor Bettencourt, sophomore forward Isabel "Bo" Bettencourt and sophomore forward Lauren Mendonca, who had a great outing with nine points.
"We didn't have any scrimmages and we've only really had practice for 3-4 days," said McKeen. "So seeing so everybody kind of work together and mesh was nice. It's always great when you can get a lot of people into the game ... and we have a lot of unselfish players."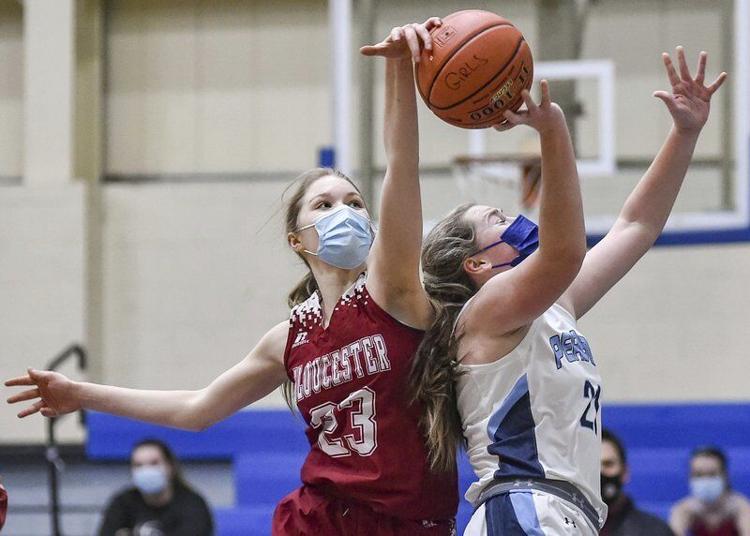 Lomasney had a smashing varsity debut with nine points, nine rebounds, an assist, a steal and a block. Abby Bettencourt scored four points with two assists in her first varsity action, while sister Bo scored six to spark Peabody's big second quarter run. In addition, cousin Taylor ran the point nearly flawlessly and wound up with three assists and three swipes.
Senior Ella Marshall led Gloucester with five points and freshman Isabella Stauffer canned a 3-pointer. Senior Kennedy Rounds added a half-dozen boards and had two blocks for the Fishermen.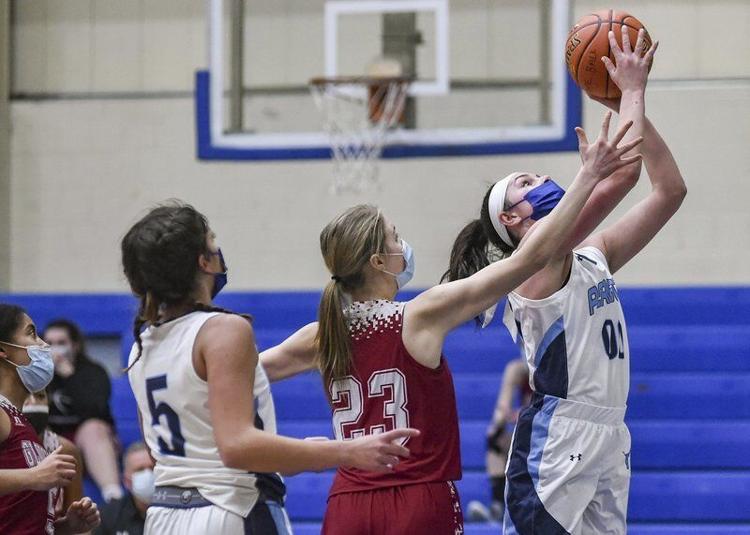 The Tanners didn't make a 3-pointer and only attempted two, refusing to settle for jump shots. They were particularly aggressive in the lane and earned 26 free throws with 12 of those earned by Bloom.
Peabody 57, Gloucester 16
at Peabody HS
Gloucester: Marshall 2-0-5, Lowthers 1-0-2, Muller 1-0-2, Wongus 0-0-0, Jenkins 0-1-1, Rounds 0-0-0, Stauffer 1-0-3, Richardson 1-1-3, Brown 0-0-0. Totals 6-2-16.
Peabody: Kiricoples 6-1-13, Alimonti 2-0-4, Terrazzano 0-0-0, Mendonca 4-1-9, Lomasney 3-3-9, T. Bettencourt 1-0-2, Bonfanti 0-0-0, Baetzel 0-0-0, A. Bettencourt 2-0-4, Bloom 2-6-10, Eon 0-0-0, I. Bettencourt 3-0-6. Totals 23-11-57.
Halftime: P, 31-7
3-pointers: G, Marshall, Stauffer; P, None.
Records: G, 0-2; P, 1-0.