Captain America decided it was finally time for her lay down her shield.
We're not talking about the fictional character with the blue mask, red boots and the iconic disc-shaped protector. Meghan Duggan's tools of the trade consisted of a white helmet, black skates and hockey stick, and 'USA' displayed across her jersey. She didn't wear an 'A' that the comic book hero donned; she wore the highly coveted 'C' on her sweater that let the world know who the captain of this American team was.
It seems fitting that Duggan, who officially ended her playing days Tuesday while announcing her retirement at age 33, earned her greatest triumph in the final hockey game that she played for her country. You might remember it: Team USA 3, Canada 2 in a shootout for the Olympic gold medal in PyeongChang, South Korea 30 months ago.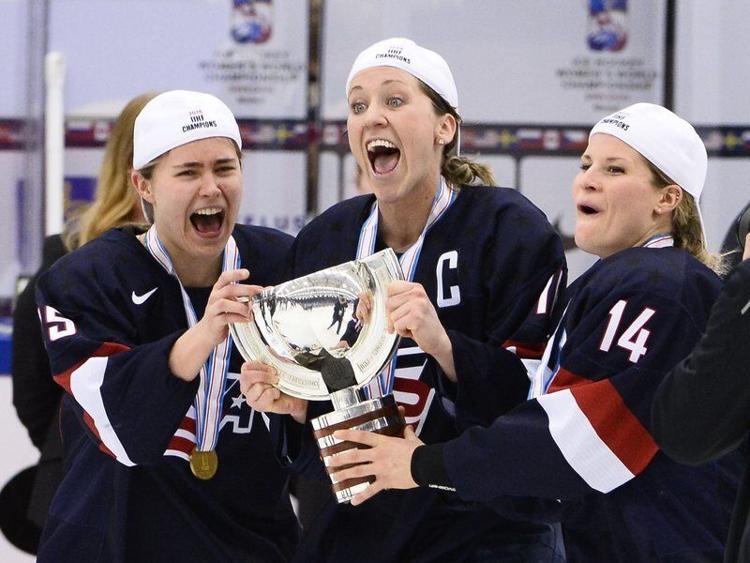 The words used to describe the Danvers native over the years — selfless, a natural born leader, tenacious, confident, unafraid — were all on display that night and into the wee hours of the morning for East Coast viewers. After more than a decade playing for Team USA, Duggan realized her role had changed; she now had younger, faster and more skilled teammates around her, and a role focused more on defending and grinding against Canada's never-ending stable of fleet attackers was better suited for her.
A team captain, playing on the fourth line in arguably the most important game in American women's hockey history. Meghan Duggan didn't mind; she relished it. Why? Because ol' No. 10, who first laced up skates when she was just three years old, was getting to do the thing she loved most, with people that she loved, working towards a dream she had wanted ever since witnessing the 1998 U.S. women do the same thing.
For all of her gaudy statistics — and don't kid yourself, Megs was among the most talented scorers this country has ever produced — team was always more important than the individual for Duggan. It's why she was such an inspirational leader, one that not only her own teammates but coaches, officials, fans and even opponents gravitated towards.
The words 'family' and 'hockey' are virtually intertwined for Duggan; one in the same, as far as she's concerned. Parents Bob and Mary, siblings Kate and Bryan, wife Gillian and son George, numerous aunts, uncles and dozens of cousins ... they're a fiercely knit Irish tribe who have always been vociferous in their support and undying love for her.
So too has her hockey family been in similar lockstep; sisters whom Duggan has laughed, cried, shared highs and lows with. There's always been plenty of interaction between these two families, which is exactly how Duggan has always wanted it.
"I have always loved playing hockey because it's a team sport. I love my teammates, I love doing things together, I love organizations I've been part of and things we've been able to work towards as a group.
"My family means everything to me," she said, holding back tears. "I wouldn't be sitting her today without them."
It was telling during a Zoom call Tuesday that Duggan constantly used the words 'team' and 'teammates' in describing her success. It's equally as telling that many of those who paid homage to her gushed about her influence, her unifying presence, sacrifices made, the mark that she's left on the sport and of course, her leadership qualities.
"I couldn't be more proud of how you've changed the game and conducted yourself through it," Erika Lawler, one of Duggan's best friends dating back to their days playing together at Cushing Academy, then at the University of Wisconsin and the U.S. National Team, said. "My best friend has basically turned into the Queen of Ice Hockey."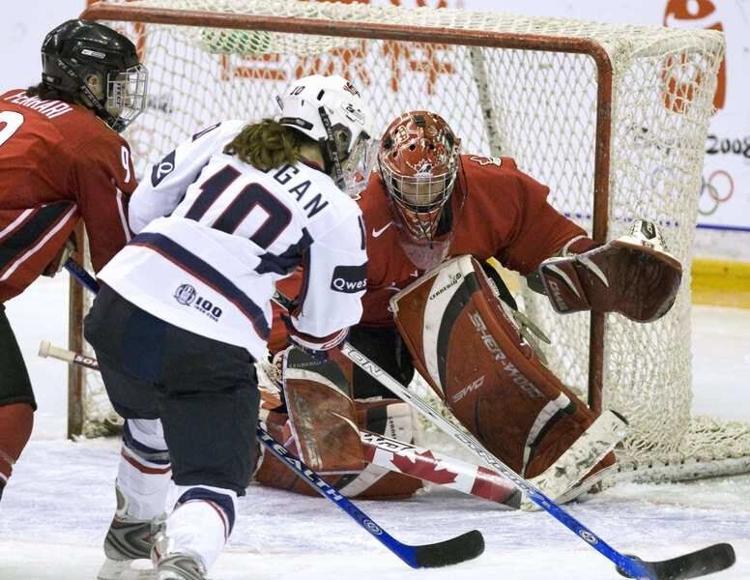 Duggan has repeatedly advocated for girls and women's sports, not only in hockey but across the athletic spectrum. She has made it her mission to help grow the game and, along with her Team USA teammates, has long recognized it's their place to make sure the next generation of players benefit from the sacrifices they made. She indicated on Tuesday that if she ever has a daughter, perhaps she might be one of those who reaps those rewards.
The passion in her voice resonated when she said "I'll always be a champion for marginalized groups. I'll always stand up and speak for change."
She's also never forgotten her roots. While hockey has taken her skating all over the globe, Duggan always returned to Danvers with a ready smile, eager to get on the ice and work with young players, speak at various functions or let others bask in the glory of another medal she helped win.  
Full disclosure: I've known Meghan and her family since she was a tween watching her brother play for the Danvers High hockey team. I've watched her grow from a hockey-loving kid to being the face of her sport in this country, a polished, poised, determined and genuinely kind woman who overcame many setbacks in her journey, yet continually persevered and reached her ultimate goal. I've been fortunate to attend Duggan family functions and celebrations and seen how others naturally gravitate to her, which she handles with grace and aplomb.
Of this there is no doubt: Meghan Duggan is, along with Olympic running medalist Shalane Flanagan of Marblehead, not only one the greatest female athletes in North Shore sports history. They're two of the best athletes period.
Enjoy retirement and time with your family, Captain America. You've more than earned it.
###
Phil Stacey is the Executive Sports Editor of The Salem News. Contact him at pstacey@salemnews.com and follow him on Twitter @PhilStacey_SN