There are few feelings in this world that surpass being wanted.
Johnny Crehan wanted to play Division 1 college lacrosse. UMass Amherst saw him perform at this past weekend's Under Armour tryouts and wanted him to be a Minuteman. Crehan was contacted by the school, went for a visit Thursday and met with the coaches, and was officially offered later in the day.
They wanted him to go there. He wanted to go there. Offer accepted.
"I'm super excited and grateful for this opportunity," said Crehan, an 18-year-old senior-to-be at the Pingree School. "Things are great right now. I'm so glad that all the hard work resulted in this opportunity."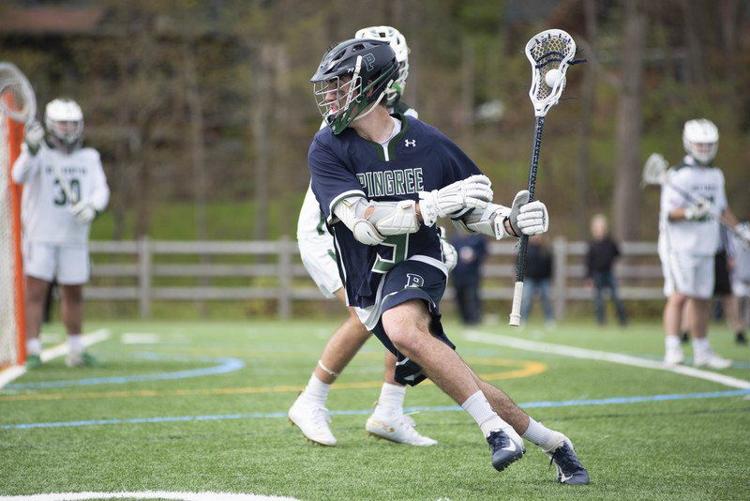 A fast, physical attackman who led Pingree in scoring with 63 goals and 87 points this spring, Crehan was being sought after by a number of Division 1 schools, including Quinnipiac, St. Lawrence and Hobart. UMass Amherst, however, was what he felt was "the perfect fit for me" both in terms of what he was looking for academically, socially and athletically.
"When I met the coaches (head coach Greg Canella and his staff), we clicked right away," said Crehan, who is thinking of studying business. "The fact that it's a bigger school than some of the others, that was something I liked, too. And the style that the like to play suits me very well, too. It's going to be the most exciting journey I could take after high school."
Able to change direction easily and with a lethal shot from the outside, the Manchester native is also creative around the net and finds ways to get both himself and his teammates open for high caliber scoring opportunities.
This marks eight players from the 2019 Highlanders' squad that will be headed off to Division 1 colleges to continue their lacrosse careers, and another (defensive middie Kenny Offner) going to a top Division 3 program at Connecticut College.
Pingree head coach Kevin Tersolo, who had worked diligently on Crehan's behalf to help get him into the best possible school that fit both his style and personality (as did his club coach, Pete Sessa of 3D New England), was thrilled for his high scoring ace.
"It's a great fit for Johnny's style of play," said Tersolo. "He's an aggressive dodger, a strong inside finisher and has a rocket of an outside shot, being able to fire it 97 miles per hour.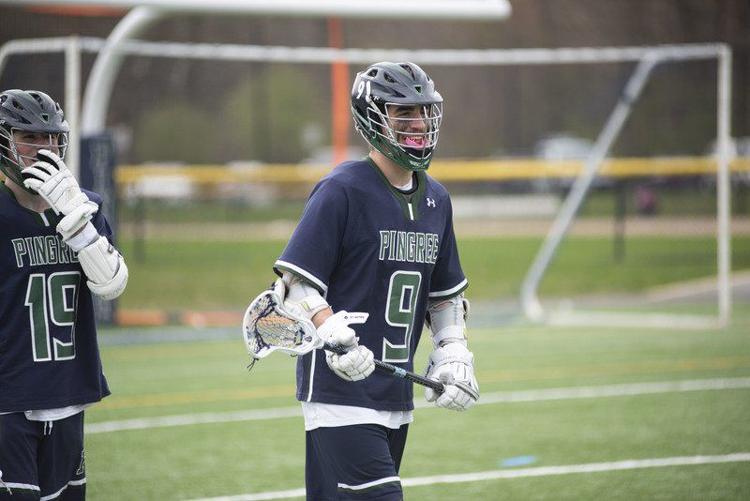 "The great thing about Johnny is that he's not only physically tough — he takes a beating from defenses all the time and never seems to tire — but he's also mentally tough, which is what you need to play at a school like UMass."
Crehan, who played one year at Manchester Essex Regional before transferring to Pingree and repeating his freshman year, has 177 goals, 110 assists and 287 career points heading into his senior season next spring.
"I'm grateful for all of the coaches and my teammates who helped get me to this point," said Crehan, also a fine student with a 3.2 grade point average. "At Pingree, Coach Tersolo, Coach (Mike) Montenegro and Coach (Kirk) Bishop have been lacrosse and life coaches for me, teaching me about work ethic and getting me to this point that I was being looked at by colleges. The guys I've played and practiced with every day, too, have shaped my game simply by being around them and having to work against them."
"Johnny's a player who doesn't have an excuse for anything; he says 'yes' and focuses on whatever he needs to do to many any necessary adjustments," added Tersolo. "I really think he's going to thrive at UMass; they play a physical game, vicious at attacking groundballs and getting after it both defensively and offensively, and that's Johnny's game. I'm really happy for him."