SOUTH HAMILTON — Sometimes, a workmanlike performance just ... works.
Such was the case for the unbeaten Pingree Highlanders Saturday night on their turf football field, as they scored on three of their first four possessions and watched as their defensive piled up six sacks in a 27-6 triumph over Worcester Academy.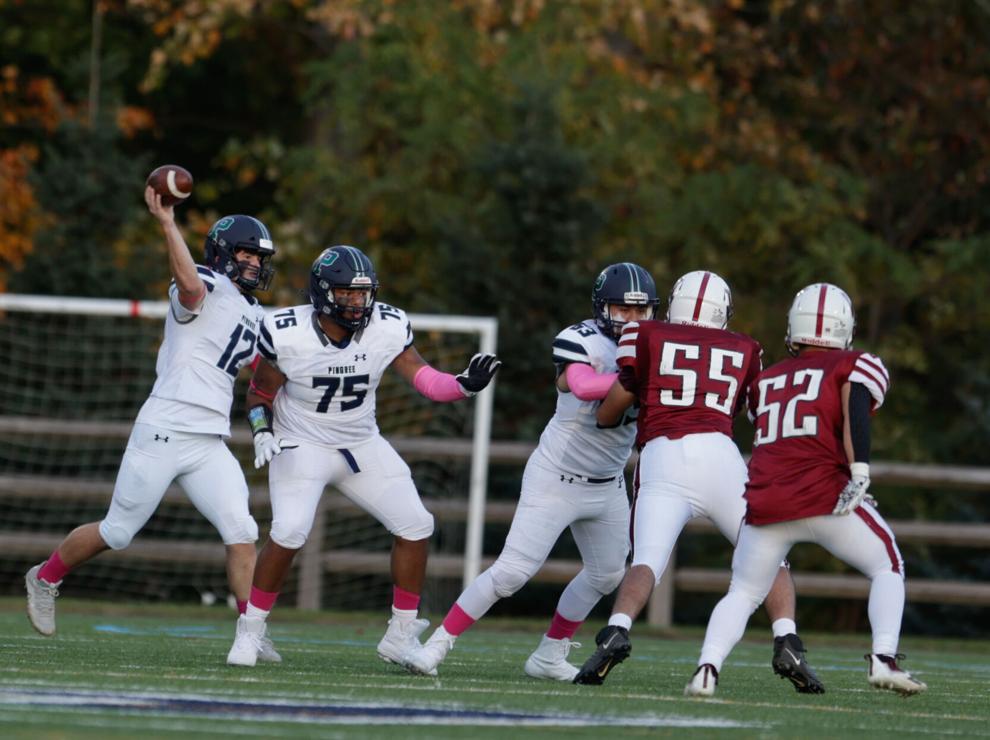 Senior quarterback Alex Theriault — filling in for injured sophomore starter Hudson Weidman — threw for 153 yards and a pair of scores to spearhead the offense. Cam Dick had a pair of sacks to pace the defense, with massive defensive tackle Nico Mangano, Theo Bachelder, Max Gaudin and Cole Slimak also dropping Worcester Academy signal caller Noah Callery.
"It was a weird game," admitted head coach Mike Flynn, "but we did what we had to do. That's the important thing."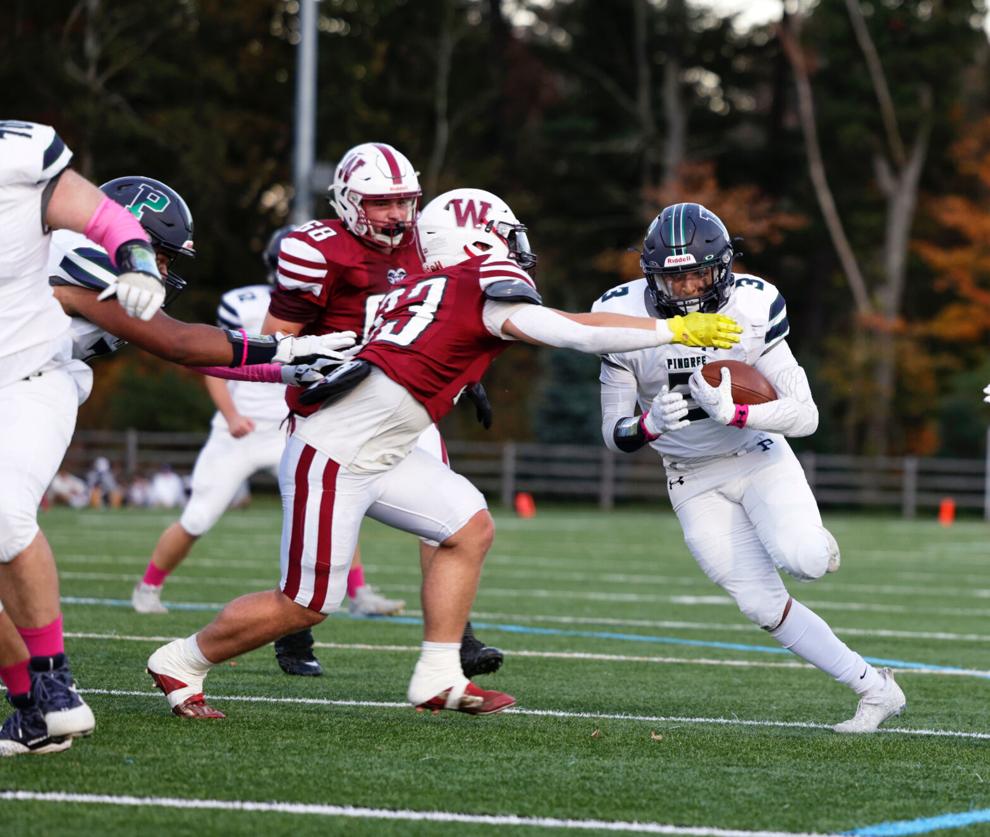 Playing out of their 3-3 defense, the unbeaten Highlanders (5-0) also had numerous QB pressures, tipped several of his passes and laid some thunderous hits defensively, particularly senior defensive back Jack Feeks and the team's 6-foot-3 1/2 sophomore safety, Chris Colby (who had an interception).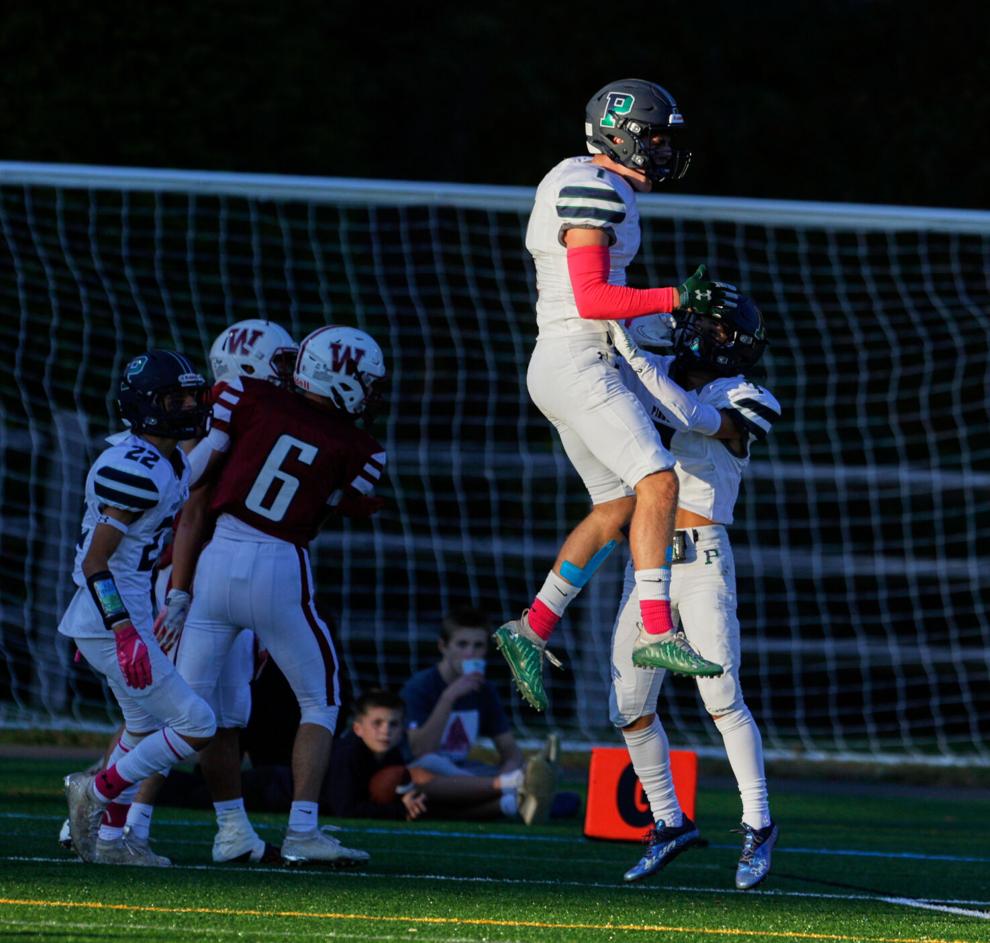 Defensive lineman Quinn Glencross was also active throughout the contest as both a run clogger and disrupting the visitors' backfield. Joelin Pimental was a standout on offense with his pass protection and opening holes for his running backs to scamper through.
Pingree is a team that likes playing up tempo, chewing up yards and getting back to the line of scrimmage quickly to run its next play. The pace on Saturday night plodded at times, though, especially when the Highlanders were on defense.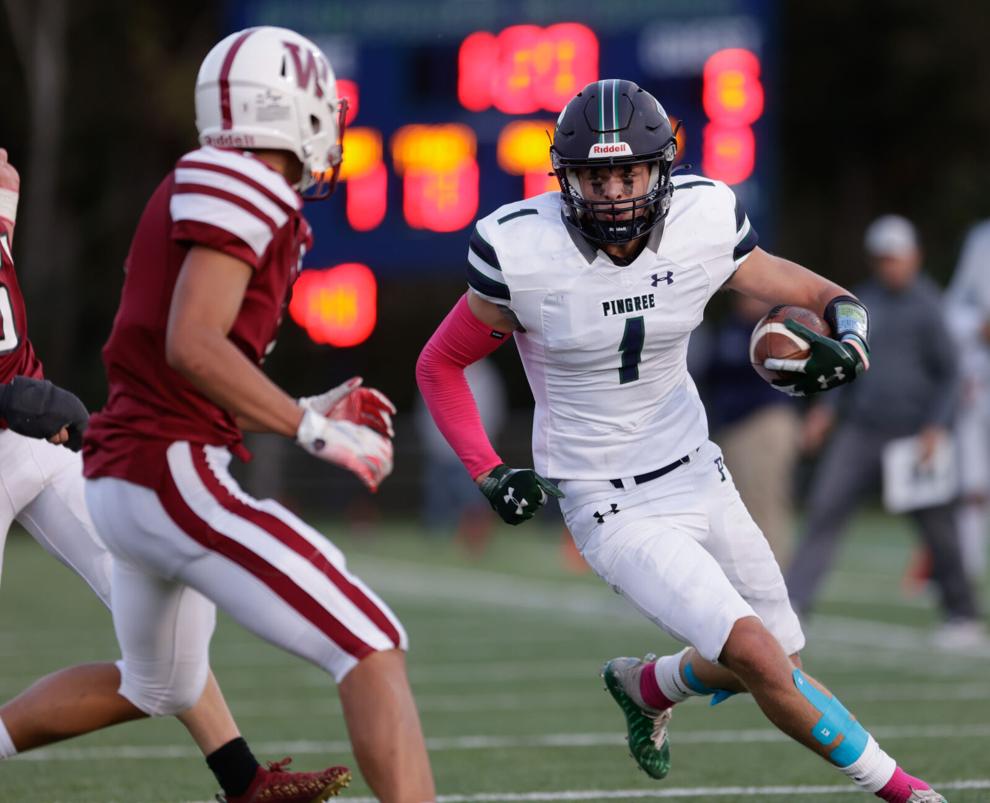 "They were so slow," Flynn said of Worcester Academy, a new team in the Evergreen League this season. "I don't know if it's a tactic or not. I'm letting their offense dictate the tempo, and that's something I'll have to look at."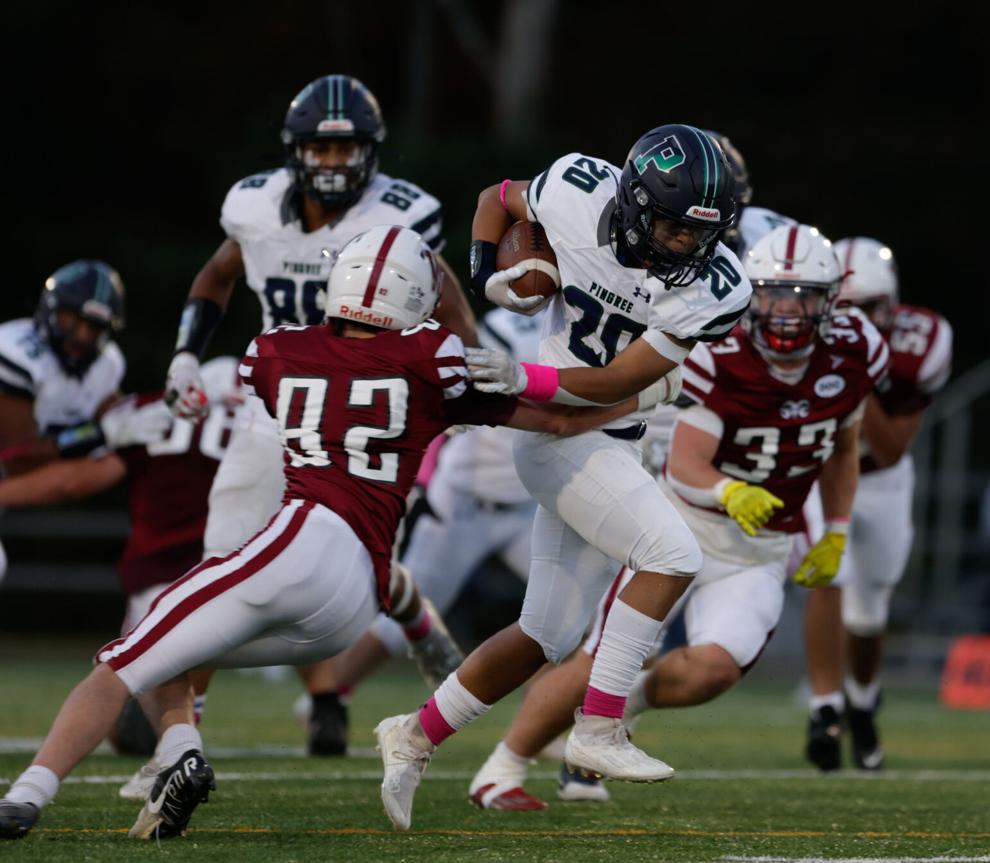 Five plays into the game, Theriault found Colby (3 receptions, 79 yards) on a fly pattern down the right sideline for a 34-yard score; Colby's point after made it 7-0. The Hilltoppers responded later in the opening quarter when Callery (15-for-30, 160 yards passing) found Dante Atwood in the left flat, resulting in a 14-yard touchdown. The point after, however, was blocked.
A 1-yard burst over the goal line by Aman Patel (75 yards rushing) on the first play of the second quarter capped off a 7-play, 57-yard drive for the hosts, with Theriault hitting Jayden DelTorchio (26 yards) and Colby (16 yards) to set up the trip to paydirt. On its next possession, Pingree got power runs of 8 and 19 yards from Francisco Morales, a 21-yard pass from Theriault to Jaylon Richardson, and finally a 7-yard strike to Bodie Cannata to increase its lead to 20-6 at halftime.
The hosts salted the game away when Theriault took one in from a yard out on second play of the fourth quarter.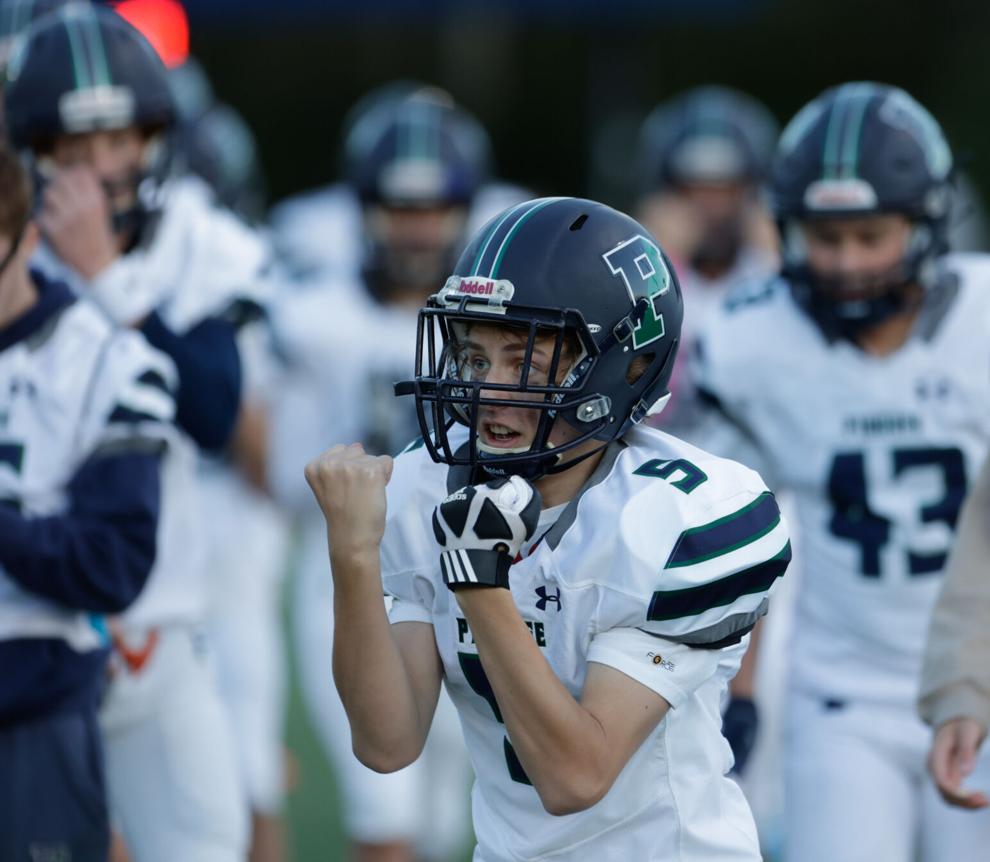 "I knew it'd be different with Alex in there at quarterback as far as there being a learning curve, but he did a great job," said Flynn. "He's almost more of a fullback type and we can run some power read with him. He had some big runs."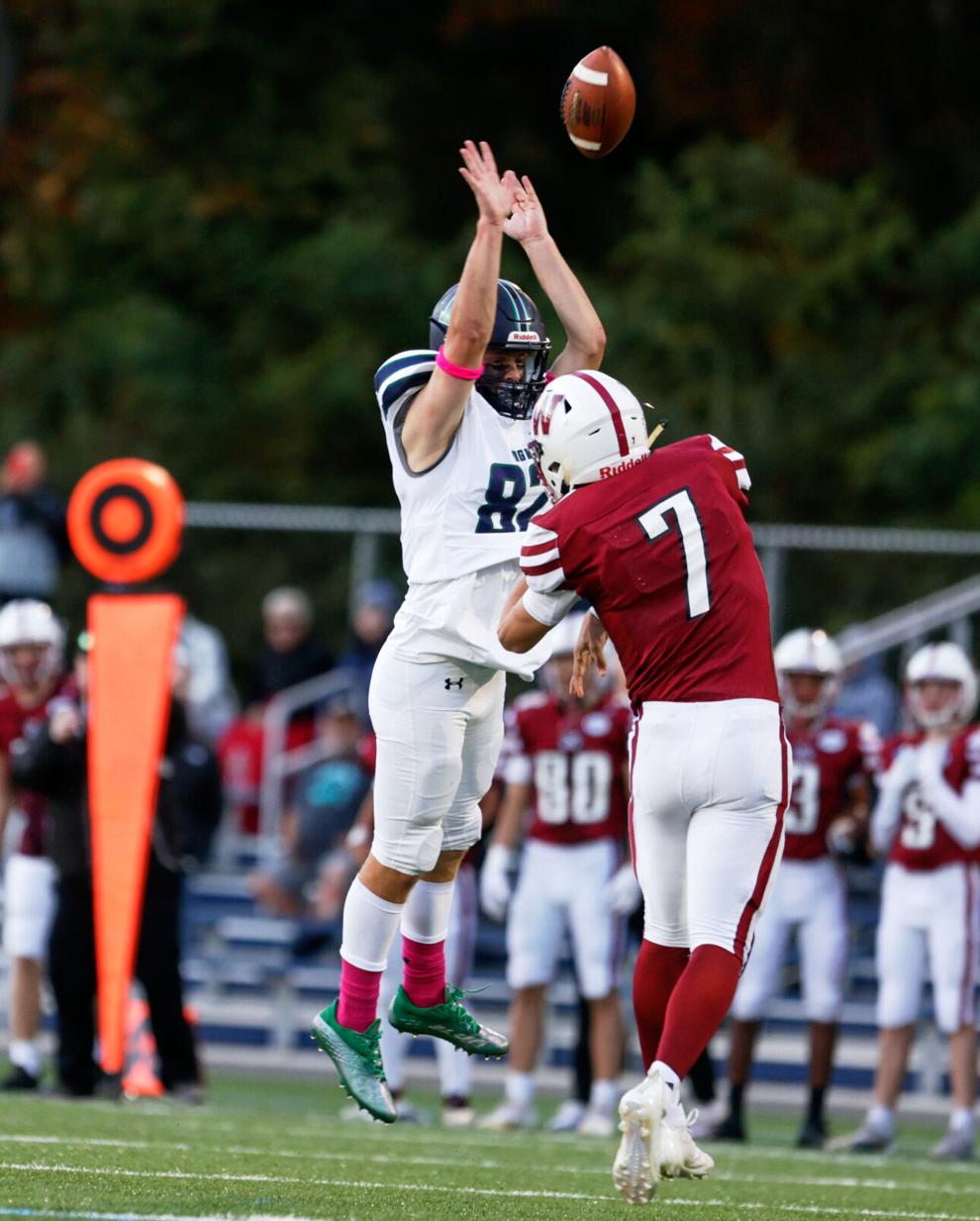 Pingree will be on the road each of the next two weekends, playing at New Hampton (N.H.) Prep next Saturday and at Portsmouth Abbey in Rhode Island on Friday, Nov. 5 before returning home to play Dexter on Saturday, Nov. 13 (5 p.m.) in its regular season finale.
Pingree 27, Worcester Academy 6
at Pingree, South Hamilton
Worcester Academy (1-3) 6 0 0 0 6
Pingree (5-0) 7 13 0 7 27
Scoring summary
P-Chris Colby 34 pass from Alex Theriault (Colby kick)
WA-Dante Atwood 14 pass from Noah Callery (kick blocked)
P-Aman Patel 1 run (kick failed)
P-Bodie Cannata 7 pass from Theriault (Colby kick)
P-Theriault 1 run (Colby kick)
Individual Statistics
RUSHING: Worcester Academy — Marco DiPlacido 4-9, Noah Callery 15-(-3); Pingree — Francisco Morales 7-96, Aman Patel 10-75, Alex Theriault 3-37, Chris Colby 1-17, Bodie Cannata 2-(-3).
PASSING: Worcester Academy — Callery 16-31-173-1-1; Pingree — Theriault 9-14-153-2-1.
RECEIVING: Worcester Academy — Brigham Dunphy 9-101, Matthew Grinlet 3-56, Dante Atwood 1-14, Tucker Welcom 3-3, A.J. Grinlet 1-0; Pingree — Colby 3-79, Jayden DelTorchio 3-43, Jaylon Richardson 1-21, Bodie Cannata 1-7, Morales 1-3.
Contact Phil Stacey
@PhilStacey_SN