Ever since Jim Carter took over the St. John's Prep fencing team over two decades ago, there's been a certain commitment to excellence unrivaled by most programs. 
The Eagles have claimed 11 state championships during the Hall of Fame coach's tenure. In the past 15 years alone, Carter's squads have cruised through their regular season slate with no more than four losses in any single campaign.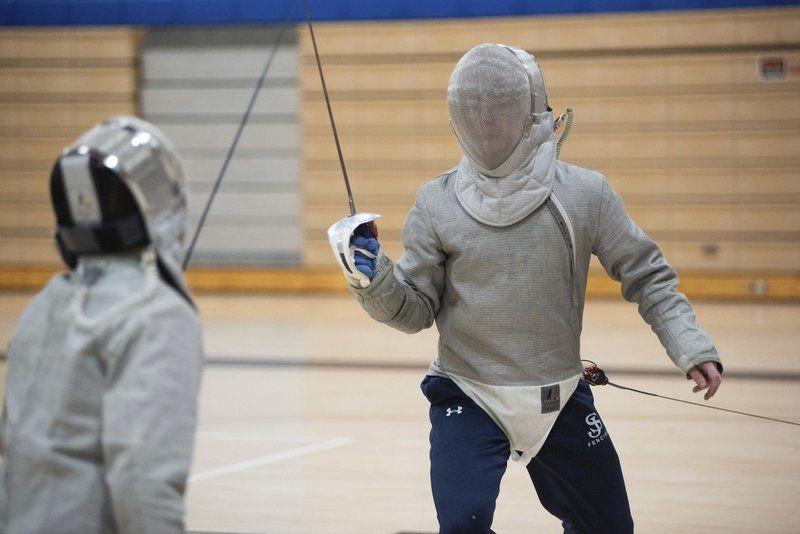 While Carter undoubtedly steers the ship, he's gotten plenty of help from his supporting coaching staff. This winter, former Penn State standout and now eighth-year assistant coach Meredith Steyer is back in the fold, as is Colin MacGregor. Collectively, they've helped the Eagles continue their winning tradition despite going into this winter with admittedly tempered expectations. 
"We've done OK here," Carter said modestly. "I've been fortunate to have kids that want to learn and want to do well."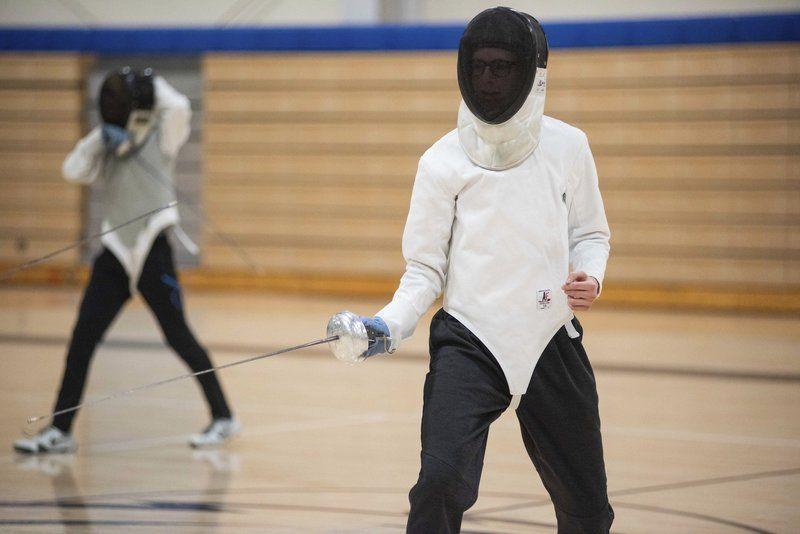 As the Eagles prepare for this season's state competition at Brighton's Boston Fencing Club on February 22-23, they'll do so with the utmost confidence. They've dropped just two bouts all season, going 15-2 despite graduating a deep senior class last year. 
"I kind of expected this to be a little bit more of a transition year than not," said Carter. "The team is relatively young overall. But the reality is it's proven to be a very successful year for us — much more so than I anticipated."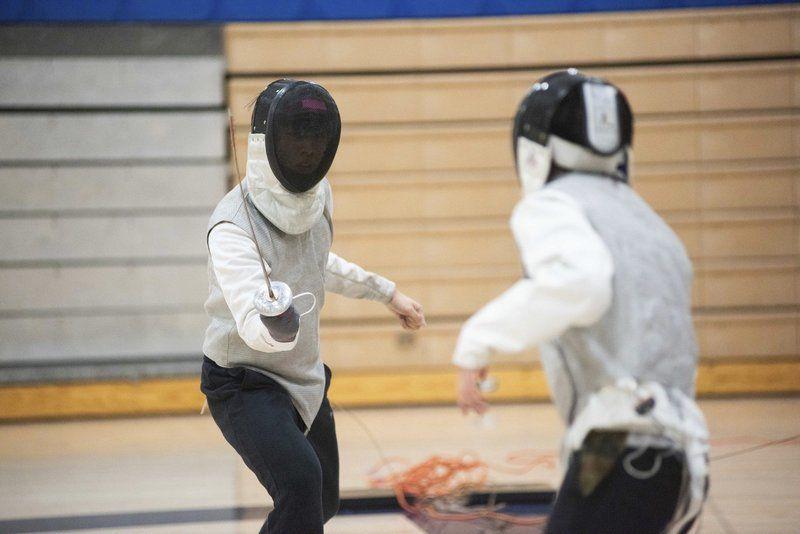 So with so many new faces donning the Prep mask, who has stepped up to keep picking up victories? 
It starts at the top with team captain Will Dwortz, a senior from Marblehead. Dwortz competes in the sabre class alongside sabre weapon captain Brad Freuhauf, as well as other key members Paul Wehle and Declan Flannagan. The junior Wehle, in particular, has emerged as the top sabre fencer for Carter.
According to the coach, it's the most experienced group overall of the bunch. 
"I have four seniors and a very talented junior (Wehle) in sabre," said Carter. "A lot of them had seen spotty time over the course of the last couple of years, but have really come along."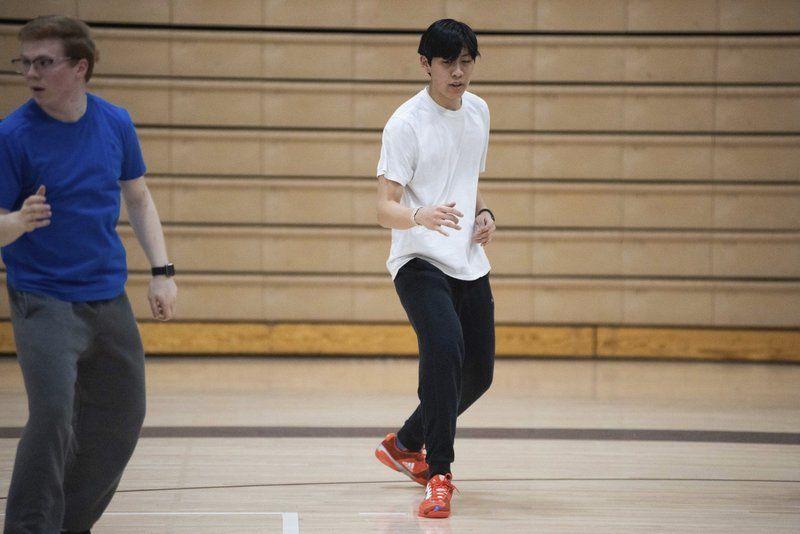 In epee, the Eagles boast just two seniors (with only one of them seeing significant time). Epee specialist Spencer Lawson, a junior, has been tremendous, while Liam Kircher serves as the irreplaceable epee captain. Jack Custter and Mike Maddison have also played key roles in the particular weapon.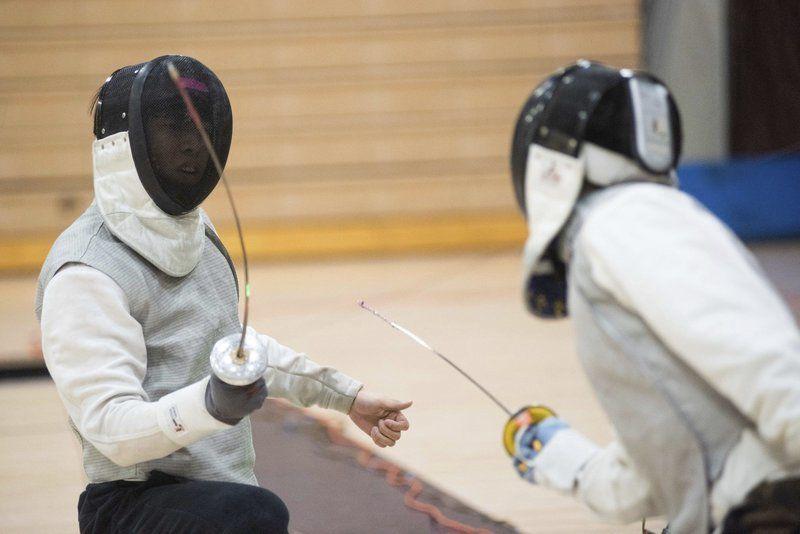 Last, but certainly not least, the foil squad has shined brightly as the reliable anchor for St. John's. Captain Franklin Xu will team up with Tom Ligh, Charlie Tian and either Anthony Wong or sophomore Colby Brews — both of whom have had impressed — at states. 
"There's been a couple times this year where the epee or sabre squad has struggled a bit and foil has run the table to keep us in matches," admitted Carter. "The nice thing about it is the strength of the juniors and experience of some of the returning seniors; they've just worked well together, trained well together and are picking each other up. It's really been tremendous."
With the state championships just around the corner, St. John's Prep will work on fine tuning its skills over the next couple of weeks. The Eagles' only two losses this winter came against Lexington and Boston Latin, but thanks to their strong overall record they wouldn't have to face either of the two abovementioned powerhouses until the late stages of states. They'll likely be seeded third behind the Minutemen and Wolfpack.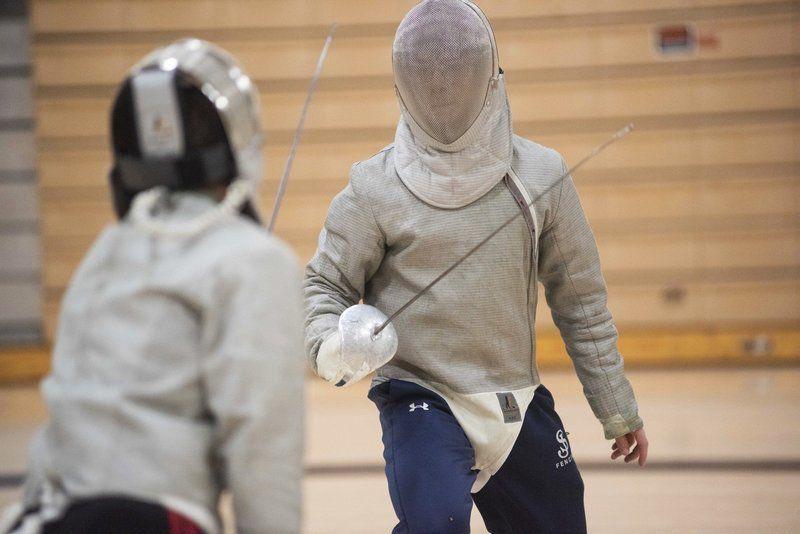 The two-day state competition will begin with the individual tournament on Saturday, Feb. 22 and continue with the team championship the following morning. Each team brings three fencers for each weapon (epee, sabre and foil), with one alternate allowed for each of those three groups.  
"From a roster perspective, I have enough guys who've fenced enough bouts to shuffle things around if I need to. So the roster could change from the morning to afternoon depending on how things go," said Carter.
"We should make a run at foil, (where) we've handled pretty much everybody to some degree except Lexington). There's some great teams, but going into it with a record of 15-2 and the 3-seed obviously puts us in good position early against some teams that we match up well against."
2019-2020 ST. JOHN'S PREP FENCING RESULTS
Dec. 13 — Cambridge W, 17-10
Commonwealth School W, 17-10
International School of Boston W, 18-9
Dec. 18 — Concord Carlisle W, 15-12
Jan. 15 — Buckingham Brown & Nichols W, 19-8
Jan. 17 — Belmont W, 22-5
Jan. 18 — Northampton W, 19-8
Bishop Feehan W, 16-11
Westford Academy W, 23-4
Boston Latin L, 11-16
Jan. 25 — Hopkins School W, 14-13
North Haven W, 16-11
Jan. 26 — Brookline W, 15-12
Boston University High W, 17-10
Buckingham Browne & Nichols W, 21-6
Concord Carlisle W, 18-9
Lexington L, 10-17
||||