DANVERS — St. John's Prep began to pour it on midway through the second quarter of Wednesday's Division 1 lacrosse state championship game.
Then Mother Nature stepped in and did some pouring of its own — not to mention a profusion of lightning.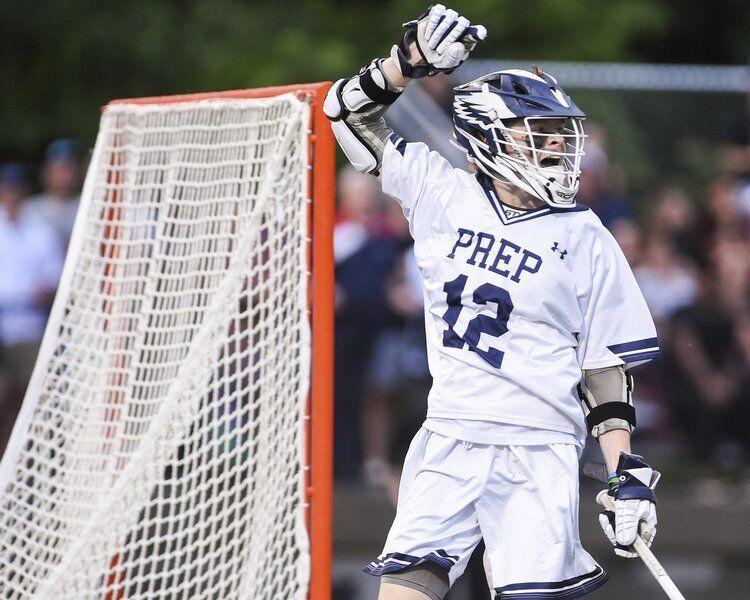 The Eagles' title clash with BC High was halted at 8:18 p.m. because of lightning over Glatz Field, with the home team leading, 9-4.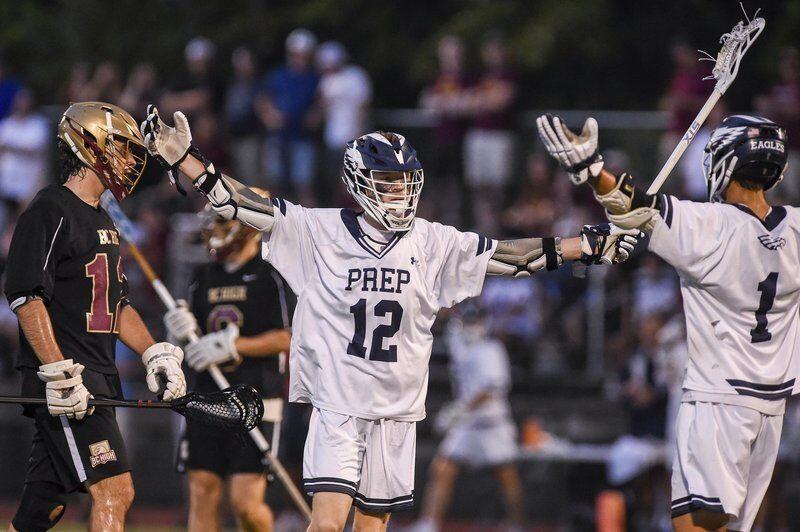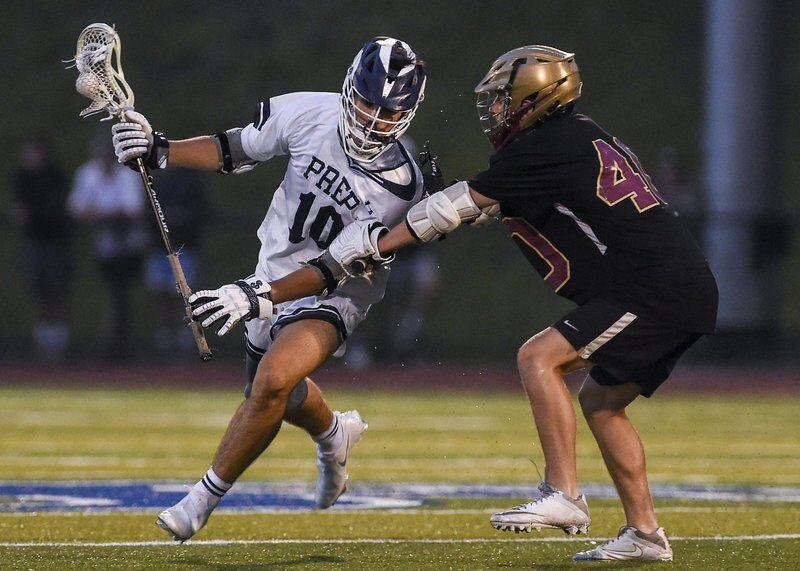 With sophomore attack Jimmy Ayers scoring three straight goals (giving him 4 for the game), St. John's had ripped off five straight goals to take that five-goal advantage. When captain Tommy Sarni scored his team's ninth goal, the game officials noticed lightning over the skies and decided to call a 30-minute delay.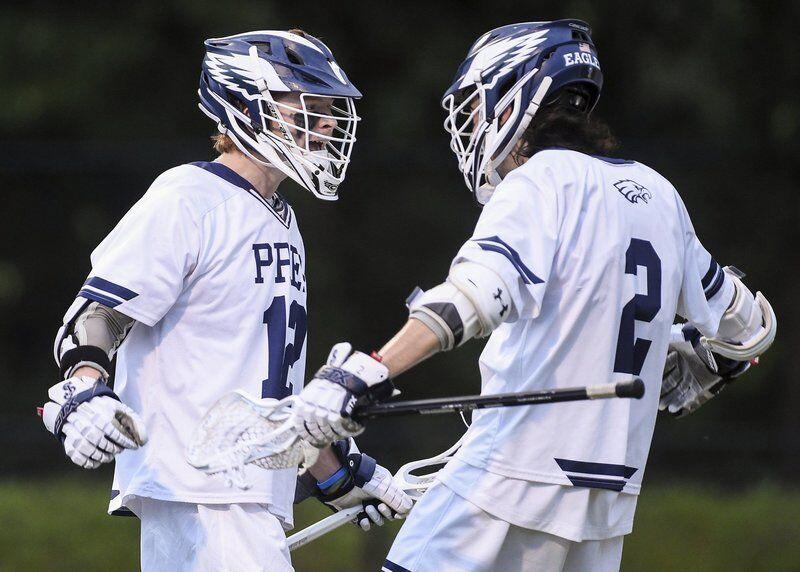 As the lightning continued after that and the rain — which came down in buckets about an hour before game time — started up again, the decision was made by MIAA lacrosse tournament director Barry Haley to postpone the game.
The contest will now resume Thursday at 11 a.m., picked up exactly where the two squads left off.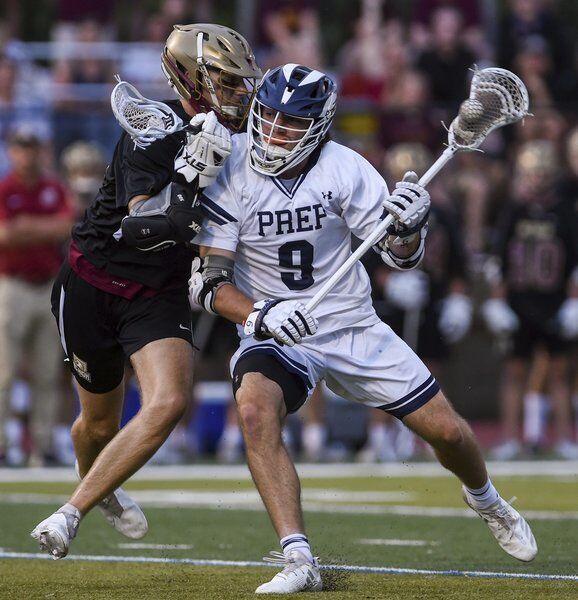 "The good thing is we get to have one more day with each other playing lacrosse," St. John's Prep faceoff ace Owen Umansky said before leaving the school's Wellness Center Wednesday night.
"The coaches talk about Bruce Lee's 'Be Water' philosophy and not to let anything distract you ... and this won't distract us. We'll just pick back up where we left off (Wednesday) and be ready to go again."
The two sets of Eagles traded goals back and forth in a closely contested first quarter. Louis Timmons gave BC High the lead before Charlie Danis and Lucas Verrier countered for St. John's. The visitors tied it on an Will Emsing strike before back-to-back tallies from Danis and Ayers enabled the hosts to take a two-goal advantage.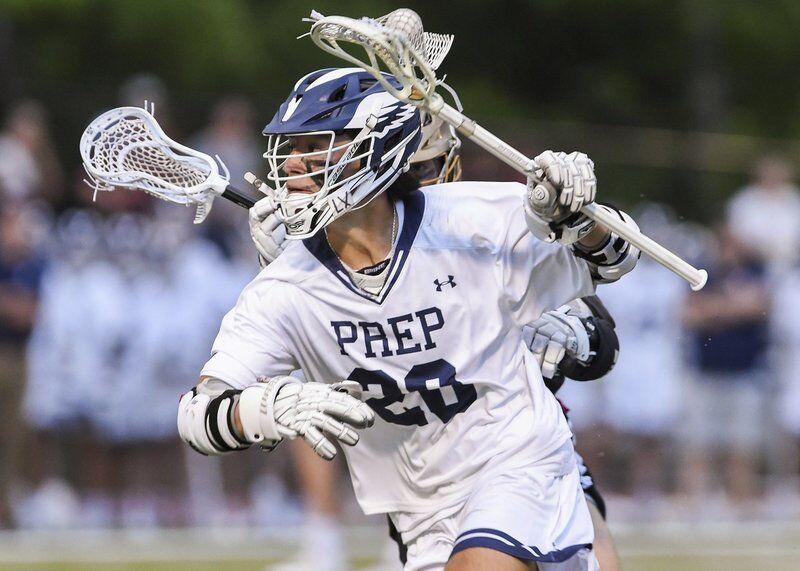 With under a minute to play in the quarter, Vin Horton ripped one top shelf for BC High, making it 4-3.
After senior middie Carter Rice tied the game for the third time early in the second quarter, St. John's Prep went on a scoring spree, scoring four times in a span of 2 minutes and 3 seconds — and Ayers was right in the middle of it.
Taking a pass from captain Tommy Sarni, he gave the hosts the lead for good with 1:48 into the second quarter. He then rifled an absolute missile past netminder Jamie Horton for a 6-4 advantage, then took another pass from Charlie Wilmot (2 assists) and buried that.
Then, off the ensuing faceoff, Graham Tyson sprinted downfield and beat Horton cleanly five seconds later for an 8-4 advantage. Sarni's strike capped off the scoring before the game was delayed.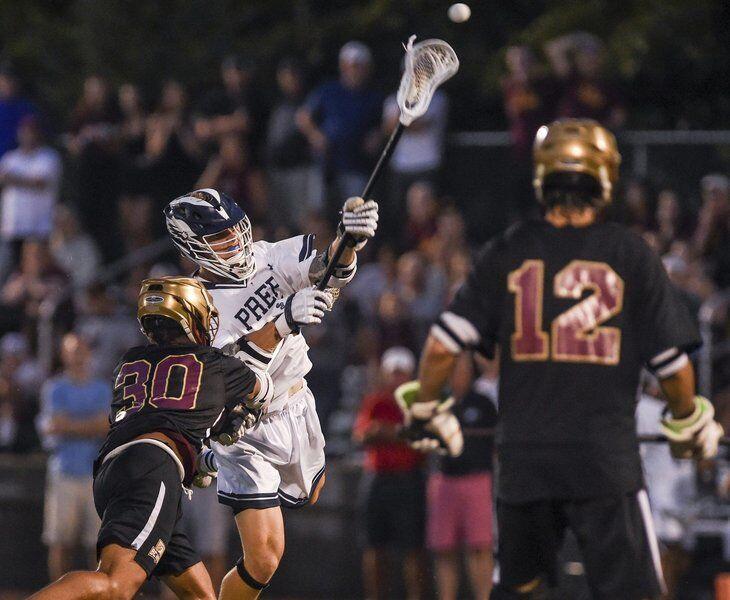 St. John's Prep netminder Kaden Quirk, like BC High's Horton, had two saves in the first half.
Tyson and Umansky had won eight of the game's 14 faceoffs.