DANVERS — The definition of a good team win is getting everyone involved. That's just what the St. John's Prep lacrosse team did with goals by nine different players and 11 contributing to the scoring in an 11-5 victory over Malden Catholic.
The Eagles got over the .500 mark with the win, improving to 6-5 and have now won three in a row.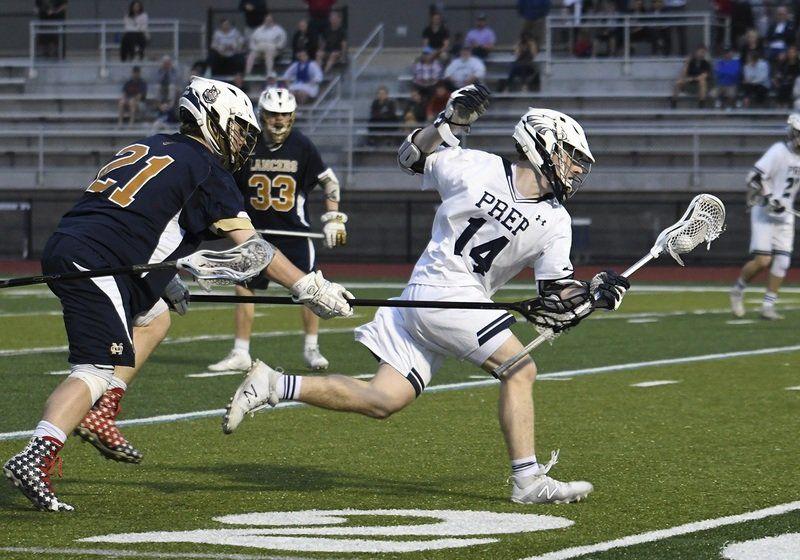 "We got off to a great start and got a lot of different people involved in the scoring," said Prep coach John Pynchon. "It's good to spread it around, and I'm happy with the team win. We've beaten Malden Catholic twice this season, and what makes it even better is having everyone be a part of this win."
The Prep wasted no time taking charge. Lancer goalie Eric Almquist faced 36 shots, and came up with a big save on Michael Kelly in the early going, but Bryan Penney put the Eagles on the board with a man-up goal a short time later and the floodgates opened. Sean Gilbert, Michael Ott, and Luke Brennan scored before the first quarter ended for a 4-0 lead.
Sophomore attacker Brian Souza finished the game with four points on a goal and three assists. He set up Ott for a man-up goal with 2:28 left in the quarter, and then Brennan added an unassisted tally less than a minute later.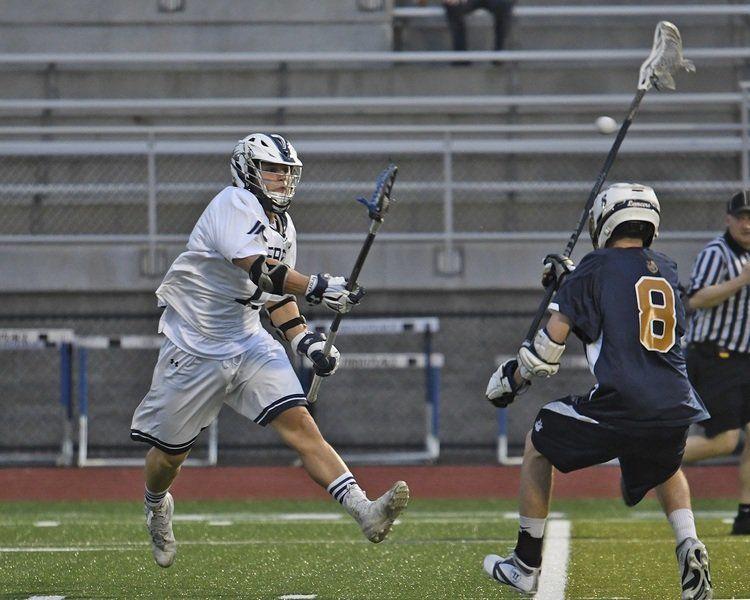 By intermission the Eagles were ahead, 7-1, scoring twice before MC got on the board on the first of two goals by Connor Bond from Lynnfield. Trevor Roy set up Ott for the hat trick with only 14 seconds left in the first half.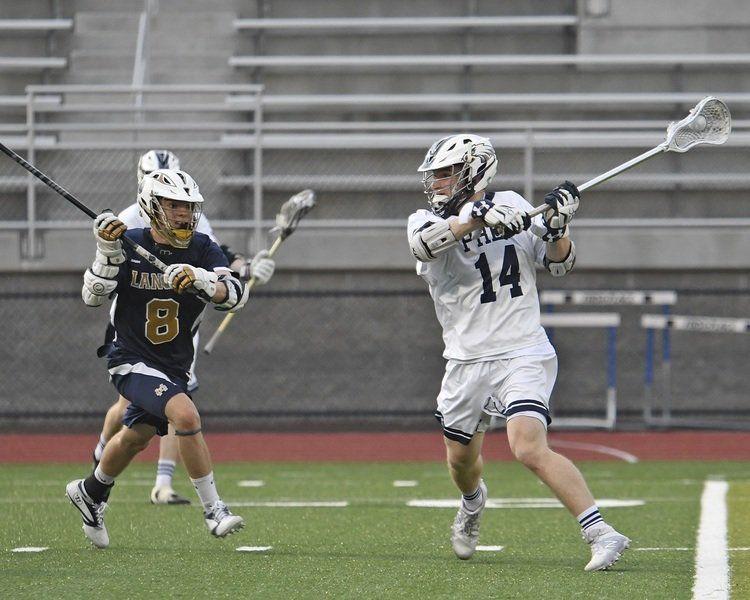 Surette had a goal and two assists to move into first place in team scoring with 17 goals and 16 assists for 33 points. Senior Aidan Shea was set up by Souza for a man-up goal to increase the Prep's lead to 8-2, and after the game he was given the chain with an Eagle on it for being the player of the game as they gathered in a big circle to talk about the game with the coaches..
Liam Stacy got the start and recorded his first varsity win in goal. Although he was seldom under fire, he came up with a couple of big saves.
"Liam is a great kid. He works hard every day," said Pynchon. "It's good to see him get this win. We had a lot of strong performances tonight. Trent Tully (junior midfielder, who had an assist) was all over the field. He's got good energy and got the job done. Henry Smith (senior midfield) and Everett Ypsilantis (junior midfield) also played well."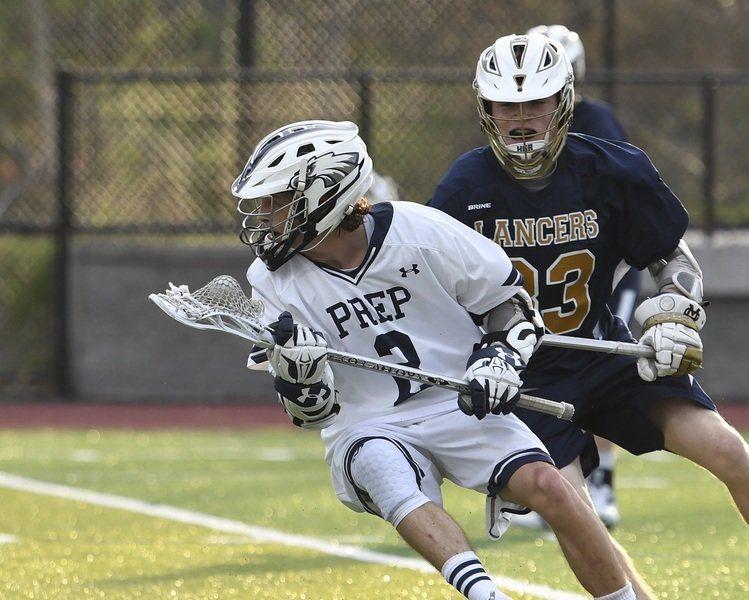 Sophomore Dan DeLaus and junior Harry Trout scored their first goals of the season. A big reason for the Eagles success was winning faceoffs: Craig Yannone was 12-2 in the faceoff circle and John Merrigan won four while losing only one. Penney and Gilbert tied for most ground balls.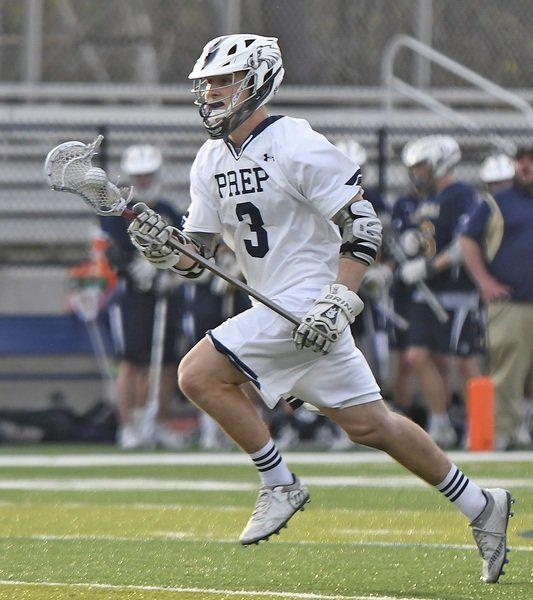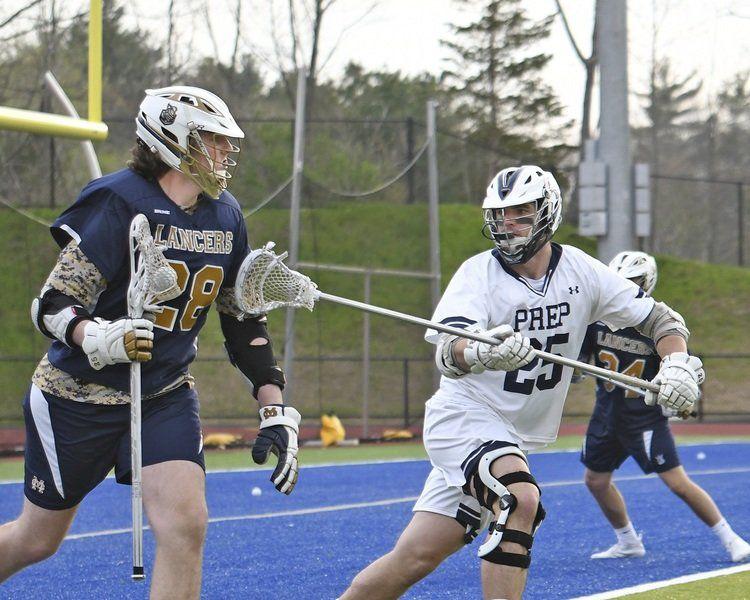 "We hope that these last three wins mark a turning point for us," said Pynchon. "We've got to go out to Shrewsbury to play St. John's on Saturday, and we hope to keep it going."