DANVERS — There was no dipping of the toes in the water tentatively. This was a full-on cannonball right out of the gate.
The St. John's Prep lacrosse team loves to use its speed and athleticism to jump out to fast starts and stun their opponents, and that's exactly what transpired in Wednesday's Division 1 North semifinal against North Andover. Before the Scarlet Knights knew what had hit then, the hosts were winning another faceoff, setting up shop rapidly in the offensive zone and putting another shot into the back of the net ... over and over and over again.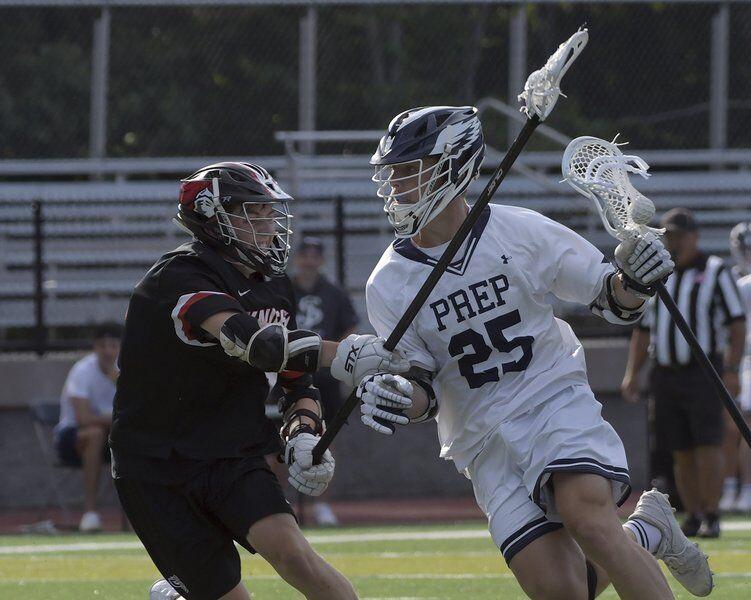 The end result was a 13-6 triumph for the Eagles, a deceiving score if there ever was one.
Ten different players rippled the twine for St. John's in its spread-the-wealth offense, which saw them take a 7-1 lead after just 12 minutes of play and a commanding 11-1 advantage into halftime. From there, head coach John Pynchon got every player dressed into the game as the third-seeded Eagles put it in cruise control.
"Honestly, we come into every game so prepared with so many scouts that we know what we have to do ... it's just a matter of going out and doing it," said junior attack Tommy Sarni, a Division 1 commit at Providence College who helped pace the offense with two goals and two assists. "We don't really surprise ourselves. As long as we do what we're supposed to be doing, it's hard for teams to keep up with that."
"From a defensive point of view, it's pretty easy when my teammates are going to the net and scoring every time," added senior Kaden Quirk, the St. John's University-bound goaltender who stopped three of the four shots he saw in the first half. "And it's really easy with the D we have letting me see all the shots I want to see clearly. Everyone on this team can play and contribute."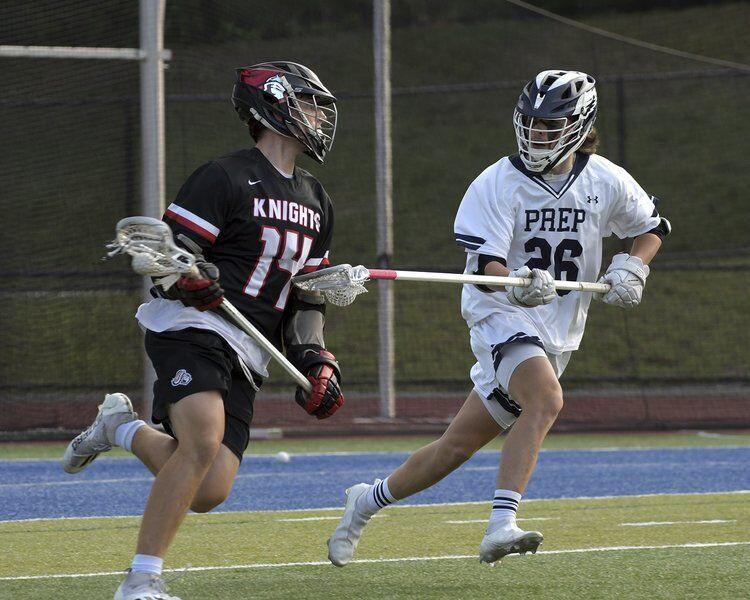 Senior attack Luke Surette also scored twice and picked up a pair of assists for St. John's Prep (now 15-1) while captain Michael Kelly ("he was outstanding," said head coach John Pynchon) added two goals and a helper. Jimmy Ayers, a sophomore attack and the team's leading scorer (38 goals, 59 points), added a goal and two assists.
The win puts St. John's Prep back in the Division 1 North championship game, where they'll once again host 12-2 Lincoln-Sudbury (a 16-5 winner over previously unbeaten and top seeded Chelmsford Wednesday) at Glatz Field Saturday at 11 a.m. The two teams met on the same turf two years ago in the title tilt, with the visiting Warriors prevailing, 10-6. 
The Scarlet Knights (12-4) had won eight straight coming in, including a 15-0 romp at second-seed Medford two days beforehand, and had outscored their foes by a combined 101-39 during that stretch. They had never allowed more than 12 goals in a contest this season prior to Wednesday.
But they were no match for the third seeded Eagles, who left little doubt about the final outcome with time still remaining in the opening half.
Pynchon's club has now outscored its foes by a combined 213-78 this season and only one squad (Xaverian) has scored more than seven goals against them. What they do, at both ends of the field and in the faceoff circle, is the result of not only talent and repetition, but muscle memory.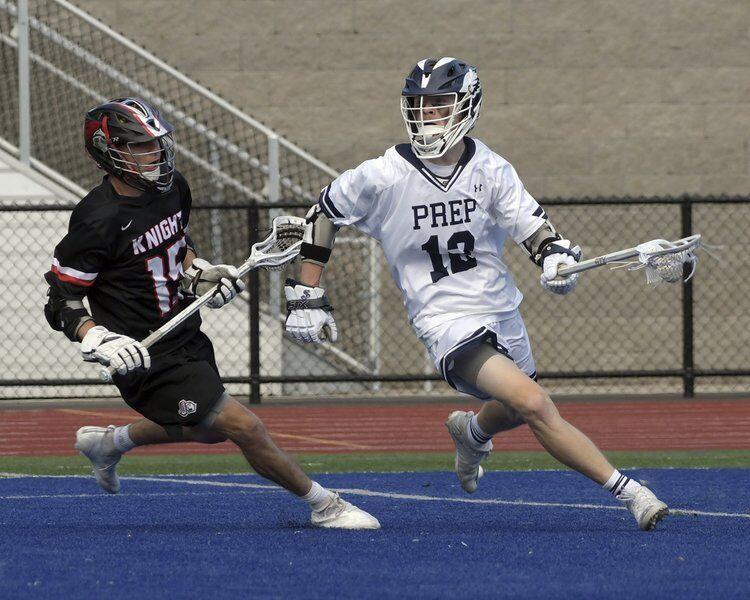 "We play fast so that when the whistle blows, we're ready to go 100 miles an hour right away," said Pynchon. "Other teams aren't used to that, but that's the pace we want to play at all the time. If we do that from the first minute of the game, by the 10th minute we're still going 100 miles an hour and that's hard for teams to keep up with. It's hard to recreate in practice."
Other scorers for St. John's included captain Pat Atkins, Charlie Wilmot, Charlie Danis (who added an assist), Tyee Ambrosh, Nate Jones ("he's really been lighting it up lately," said  Sarni) and Jimmy Ellard, with Lucas Verrier and Conan Keefe picking up assists. Mitchell Hodgson and Teddy Cullinane played the third and fourth quarter in net, respectively, in relief of Quirk, while Conor Kelly, Christian Rooney and Grady McGowan were among the team's many standouts defensively.