The Salem Academy girls soccer team defeated Prospect Hill Academy, 3-0, over the weekend to win the Charter School state championship for the fourth time in the last five seasons.
Senior Lindsey Russell, who scored a program record 33 goals this season, was named Charter School Player of the Year and will play in Saturday's all-star game at Memorial Stadium in Everett (12:15 p.m.). Also making the all-star game were senior Lilli Malionek, junior Samiyah El-Ashkar and freshman Cindy Shehu.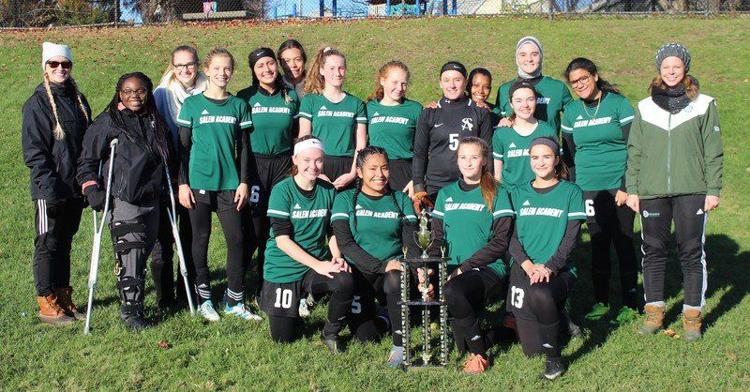 Seniors Mae Rose Cheresnowsky, Ella Malionek, Russell and Lilli Malionek helped guide the team to victory, while head coach Jen Duffy was named Coach of the Year for the third time in four seasons.
Salem Academy's boys soccer team lost to Excel Academy, 2-0, falling in the Charter School state championship for the third straight season. Wesoly Hanger was named Player of the Year and Bryan Lee was chosen as the MCSAO Coach of the Year. Hanger, seniors Adam Pinto and Michael Santana, and sophomore Lenin Anutebeh were named to the all-star game, which plays Saturday in Everett at 2 p.m.