Not many people — if any — cared more about basketball and the city of Salem than local legend Larry McIntire did. 
From his work as the Superintendent of Parks and Recreation in Salem starting in the 1970s to his most recent positions as Commissioner of Basketball Officials for the Northeastern Conference and Cape Ann League and the Massachusetts Interscholastic Athletic Association's (MIAA) North tournament assigner, as well as many other basketball related gigs in between, McIntire's lifelong dedication to his craft was unmatched.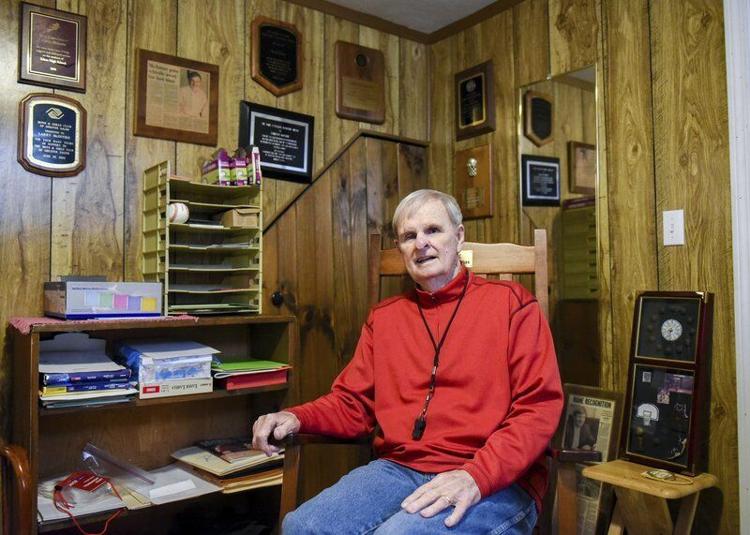 A former colleague of McIntire's, longtime hoop official John Jaworski, referred to him as "The Grand Emperor of North Shore Basketball". Others used admirable phrases such as "stand up professional", "top shelf official", "institution" and "genuinely good man" to describe their truly dedicated peer. 
McIntire peacefully passed away Monday afternoon at the age of 85 after a lengthy illness, less than two years after he officially retired.
While he may be gone, the legacy and impact he leaves behind will certainly live on forever. 
"Larry gave hundreds, if not thousands, of officials their first break and was fiercely loyal to his staff, many of whom became close friends," Paul Halloran and Bob Mullins said in a statement. Both men took over for McIntire upon his retirement as assignor for the NEC, CAL and Catholic Central League.
"Larry set the gold standard and was truly a giant when it came to basketball officiating," they added. "We were humbled when chosen to take over his three leagues, and we will continue to try to honor his legacy. We will never replace him."
A passionate beginning
Many individuals in McIntire's extensive inner circle knew him best for his longtime role as head honcho for basketball officiating across the North Shore — or more simply, as "Commish". 
But before McIntire dove into those praiseworthy positions, ones he held for over 40 years, he served as the beloved Superintendent of Salem's Parks and Recreation Department. While there, he worked tirelessly to improve and expand the playgrounds and basketball courts around the city.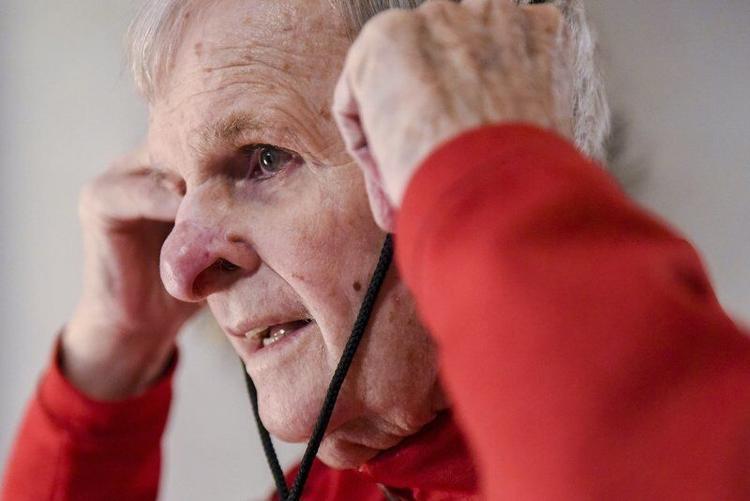 "In regards to basketball, he may have resurfaced every court in Salem during his time," said Jaworski, who worked alongside McIntire as a playground instructor in the early '70s. "He loved basketball and his commitment to Salem was unmatched."
In addition, McIntire ran multiple basketball leagues throughout the city, including a summer league at Forest River Park and a men's league at Palmer Cove. Many of the all-time great Salem hoopsters, such as future professionals Rick Brunson and Scoonie Penn, competed in said leagues, and McIntire even got Celtics legends like Tommy Heinsohn and Satch Sanders to come down and run clinics at some of the tournaments. He took care of his city and made sure that all the young talent in the area were given the best experience possible. 
Even before all that, McIntire was a fine young official himself. Whether he was blowing his whistle at the high school or grammar school levels, he always called a fair game and wouldn't hesitate to explain a call to the many coaches that graced his sidelines.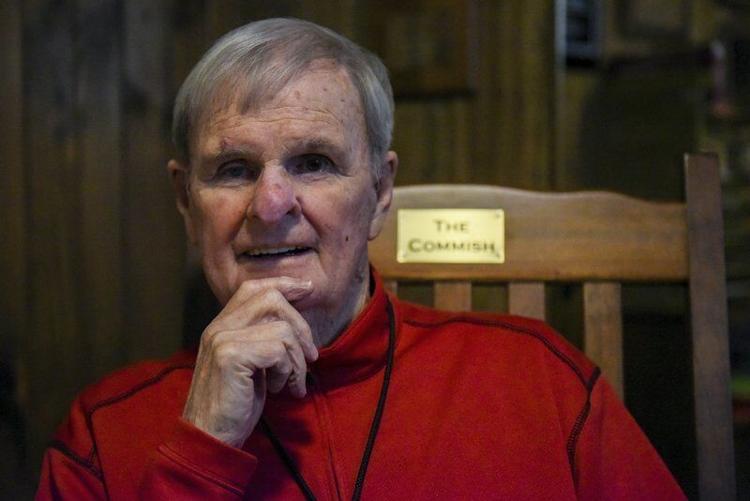 "When I was coaching in my early days at Fitchburg State, Larry was a great official. The thing that I loved about him was that he gave you a fair whistle," said Jim Todd, a former hoops coach for Salem State and Fitchburg who went on to coach in the NBA with the New York Knicks, Toronto Raptors, Milwaukee Bucs, Sacramento Kings, Los Angeles Clippers (as their head coach) and Atlanta Hawks. 
"If you had a beef many officials would ignore you or run away, but you could actually talk to Larry as an official," continued Todd. "He was genuinely a great guy and a great official."
Later in his officiating career McIntire became part of the highly respected original officiating crew for the Big East beginning in 1979, when the league was founded. He worked some of the biggest games college basketball had to offer at the time and set himself up for a lengthy career as a sought-after referee.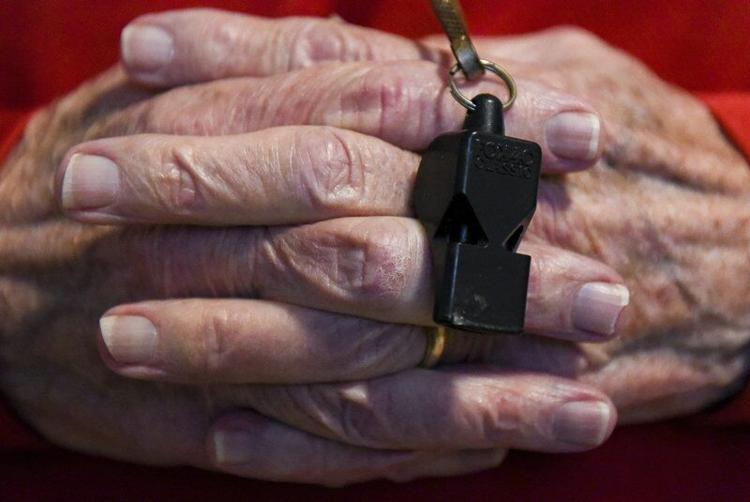 "Rick Pitino used to call me 'Big Guy'," McIntire said in an interview with The Salem News last year. "Of course I'm not a big guy, so I asked him why he called me that and he said, 'Well, you are when you referee'."
Faced with a difficult decision, McIntire decided to walk away from the Big East after three years to return closer to home and watch his children — Mark, Lisa, Leslie and Christine — grow up and play sports. As a result, his journey as 'head honcho' figure as the assignor of officials for the NEC, and soon after the CAL, began. 
"He told me on several occasions that he could've kept going in that direction (i.e., officiating for the Big East), made very good money and continue along that path and basically been in the spotlight as an official," said Mike Grenier, a good friend of McIntire's and former sportswriter at The Salem News. "But if he had stayed in that spotlight, it would've dimmed the light on his young family. It was one of the most difficult choices he had to make, but I think ultimately he didn't want to miss his kid's big events in their lives just to be considered a veteran Big East official."
In his later years, McIntire adapted that same love and compassion for his grandaughters, regularly attending Masconomet standout Morgan Bovardi's basketball games as well as those of her younger sisters, Taylor and Riley.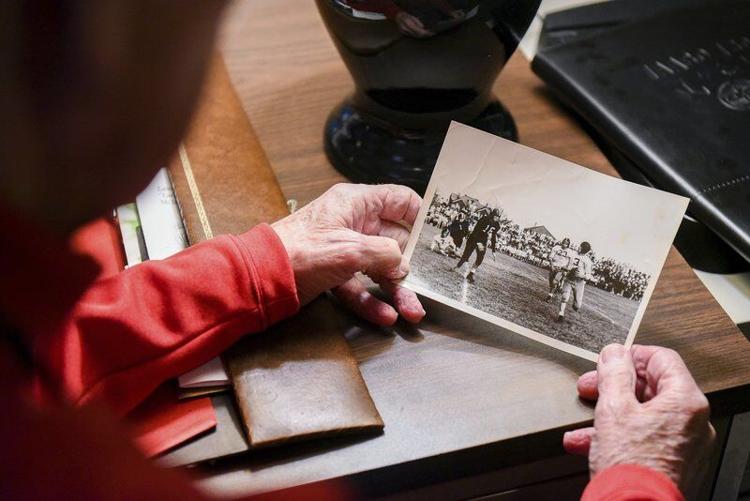 "He was there the night three years ago when Morgan had 11 3-pointers and 42 points in a win over Danvers — and Larry was positively giddy," recalled Grenier. "He told me that his goal in life was to see Morgan, Taylor and Riley play and graduate from high school and college, and he really did follow his grandchildren's development very closely. He absolutely had a never wavering love and loyalty to his children and grandchildren."
Four decades of brilliance 
Despite not continuing on as a basketball official at the highest of levels, McIntire quickly settled into a variety of other roles that were likely more fulfilling. He began his lengthy run by assigning referees for games in the NEC, and added CAL duties to his list a decade later.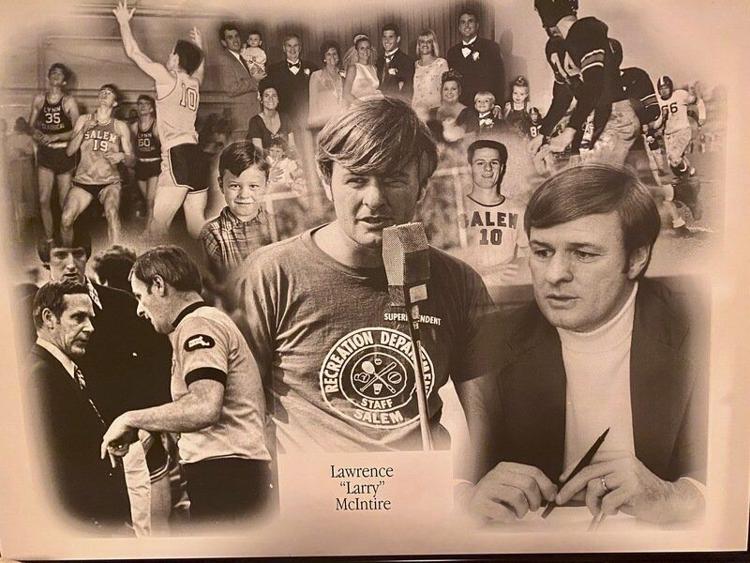 At first, the Salem High School Hall of Famer (whose graduating class included Jack Welch of General Electrice fame) was in charge of roughly 100 officials; by the time he retired, that number had ballooned to over 350. There's now upwards of 20 female referees in the two conferences, a huge advancement from the original one or two he said that he dealt with in the early going. 
Before computers became a part of everyday life, McIntire and his wife Doris would sit down and tackle the overwhelming list of local officials and assign them to games for the entire basketball season every winter. Hours and hours of work went into the process: ranking the officials, choosing which ones were best suited for which games, and making sure he was doing it in the most efficient and plausible manner possible. He took pride in his work — and it showed.
"He really impacted literally thousands of officials, myself included," said Halloran. "I started in 1993 and got my first varsity game from him, my first state tournament game from him. I've now been at it for 27 years, done over 1,300 high school and college games, and it's very possible that none of those would've happened without Larry."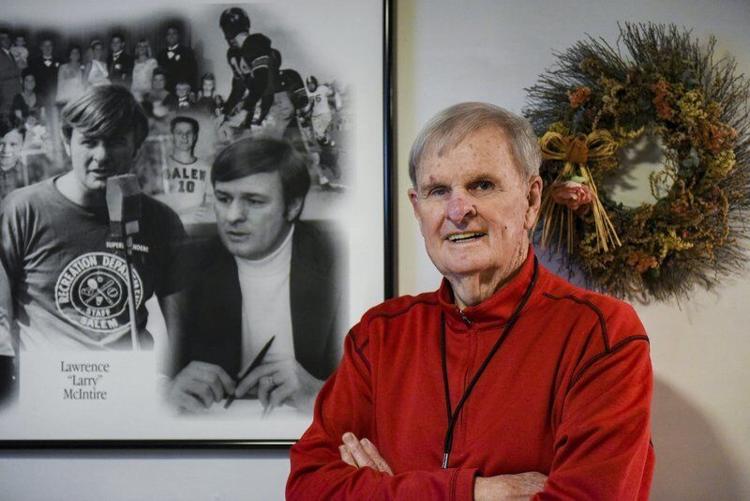 McIntire's reach and impact on the local basketball scene stretched further than just the officials he worked with and dealt with. Numerous coaches, too, felt his immense presence and pleasantly recalled their many interactions with him. Such was the case with current Salem High boys basketball coach Tom Doyle, who actually worked his first summer job at the Forest River pool in Salem under McIntire's guidance.
"In all my years coaching I never called him about a referee, never called him about a situation because he was always nothing but professional," said Doyle. "He just did his job professionally; that's the best way I can put it.
He developed the referees and put out a great product for all the teams that he was the assignor for. He's a Salem man, a basketball man, and he dedicated his work life to both."
The heartfelt stories and positive exchanges with McIntire is never ending. He was part of a rare breed of individuals that dedicated his entire life to his community, his family and the sport of basketball, and much like the late great Heinsohn, he remained very much a key part of it all until his final day with us.
Legacy lives on
In 2016, the IAABO Board 130, to which McIntire served his lead officiating role for, adapted a basketball tournament in his name. The event has been held at Beverly High School for the past few years and pits four of the area's boys and girls basketball teams against each other in a win-or-go-home format. 
As recently as last winter, McIntire was there to present the winning team and MVP selections their plaques, and always did so with a genuine smile on his face. He was happy to be there, just as he was at any local game throughout the years. 
"I'm really happy we renamed our tournament in his name," said Halloran. "It was so great to have that while he was here for five years. He really enjoyed the whole atmosphere of interacting with the players, coaches, officials and reporters both there and throughout his career."
It's almost certain that more things will be honored in his name as the years go on. McIntire was just that big, that important to so many people, and he will be truly missed.