How would one define the term 'student-athlete'? In layman's terms, it's an individual who both attends school and plays sports. 
But Marblehead senior Carter Murray brings a new meaning to the phrase by tremendously achieving in both.
She's a stellar student, carrying a 4.18 GPA in the classroom. Outside of Marblehead High, Murray shines as soccer player, swim and dive athlete, and lacrosse player.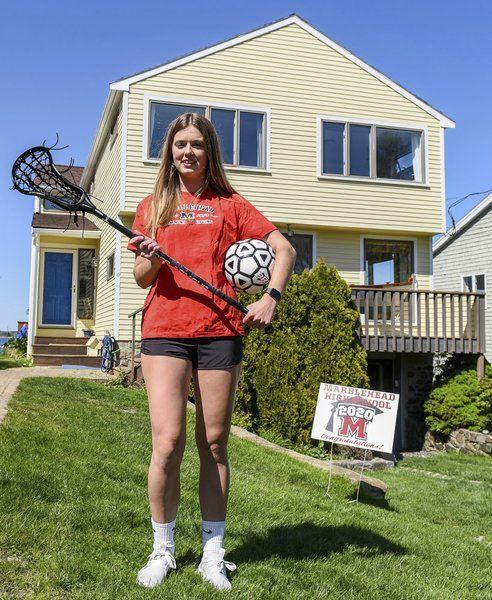 In athletics, she's garnered such honors as team MVP, Northeastern Conference all-star and Eastern Mass All-Second Team. 
"In all of her roles, Carter shows selflessness, class and respect," said Marblehead High athletic director Greg Ceglarski. "Carter sees herself as determined, tenacious and independent, and we couldn't be prouder to give our highest recommendation to Carter for this year's Salem News Student-Athlete Award."
When looking at Murray's transcript, the letter grades below 'A' are few and far between. In each of her past two academic years, Murray has challenged herself with Advanced Placement and honors level courses, thriving in all fields of academia. 
She's made the high honor roll all four years, is a member of the National Honor Society and serves as class treasurer. She's been given the Marblehead Student- Athlete award three times, and has earned the distinction of excellence in literature and critical thinking.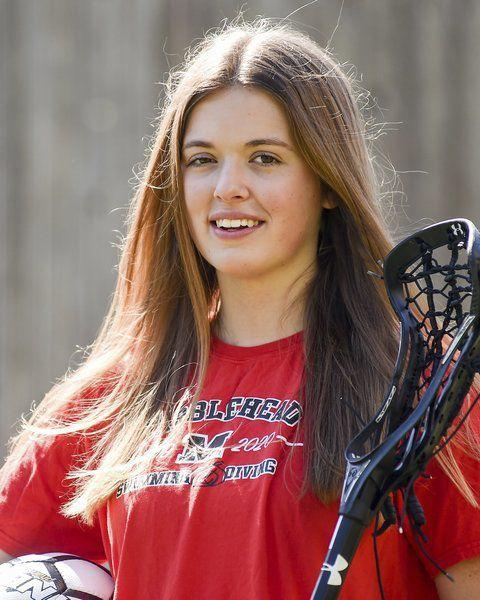 When she's not focused on her lofty course workload or honing in on her athletic prowess, Murray spends time giving back to her community. She's been a member of the Best Buddies program for the past four years, is the outreach coordinator for Stone & Compass, has volunteered with the students and seniors community service club, village school peer mentoring program, the Special Olympics and the Marblehead youth lacrosse program. 
Murray also found time to visit the United Nations twice.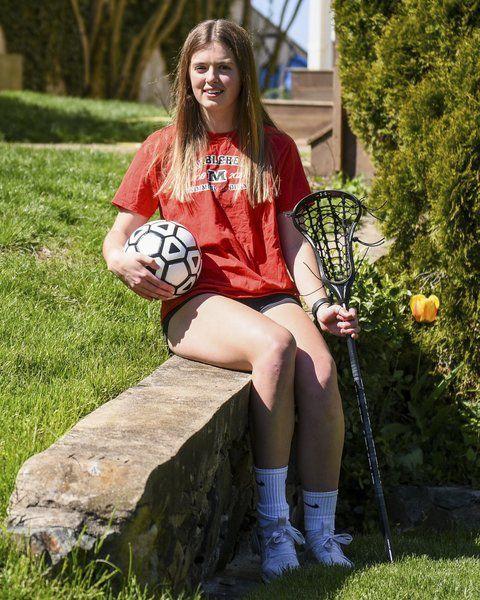 "Carter is not only a phenomenal student-athlete, but she's an amazing mentor for our younger players," said Magicians lacrosse coach Annie Madden. "She volunteers to work with Marblehead fourth graders and is loved by all the young female athletes in our youth program. She's an asset to our community and we've been lucky to have her on our team for the past four years."
MEET CARTER MURRAY
Hometown: Marblehead
Age: 18
College you will be attending: University of Alabama Honors Program, majoring in finance and economics
What is your favorite book?: 'The Book Thief' by Markus Zusak
What is your favorite movie?: "Avatar"
Who is your favorite singer or musical group?: Quinn XCII
What is your favorite app?: Instagram
What is your favorite class in school?: Calculus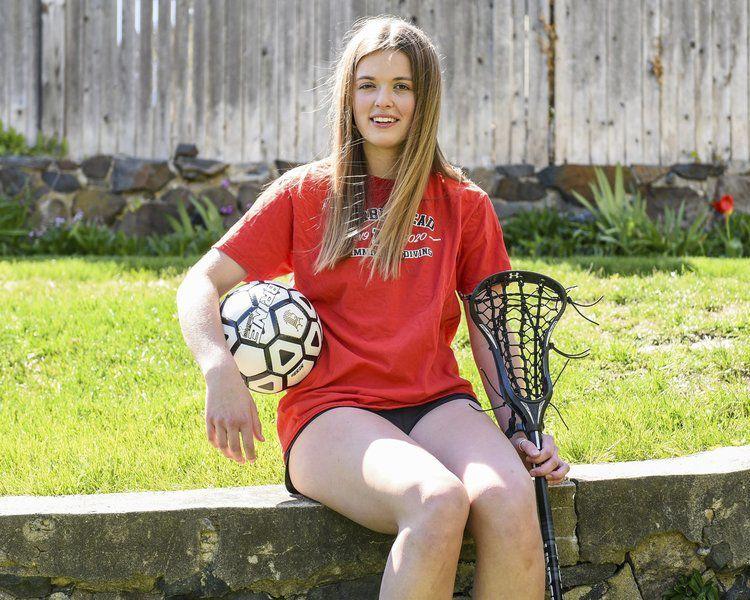 What athletic feat are you most proud of?: When my lacrosse team made it to the Division 1 North final last year. Following an upset win against top-seeded Reading, we were outplayed by Chelmsford, so we were able to experience the thrill of victory and the agony of defeat in one week. Although we lost, it was one of the best games I had played, and getting to that point was something we were all proud of.
What does being a leader among your peers mean to you?: It means a lot more than being the captain of a team. A leader always encourages his/her teammates to push themselves past their limits, whether they're the star player or don't see much playing time. Making each player feel as though they're the most important part of the game helps create a successful team that can rely on all of its members. I strive to lead by example and be the hardest working person on the field, creating a competitive but friendly environment.
Where do you see yourself 10 years from now?: I see myself working in the international business field and traveling a lot. Through my work with Stone & Compass, I've found that I have a passion for developing sustainable projects and helping others around the globe. I hope to continue this work as well as stay involved with sports in some aspect. I'lll definitely coach my kids' youth teams like my dad always did for me.
What's something most people don't know about you?: I've gone to Chipotle four days in a row before (one of the four visits was twice in one day).
||||