SOUTH HAMILTON — Halfway through Saturday's matchup and the Pingree boys lacrosse team was looking good ... but there were subtle signs of impending danger.
Shots that either sailed high of the Phillips Exeter net or were fired into the goaltender's feet. Defensive lapses and breakdowns that, for the first 24 minutes, didn't wind up in their own net. Squandering chances that were there for the taking.
When those trends continued in the third and fourth quarters, the visiting Big Red pounced and subsequently rallied from a three-goal deficit to pull out an 8-6 triumph on Pingree's turf field Saturday afternoon.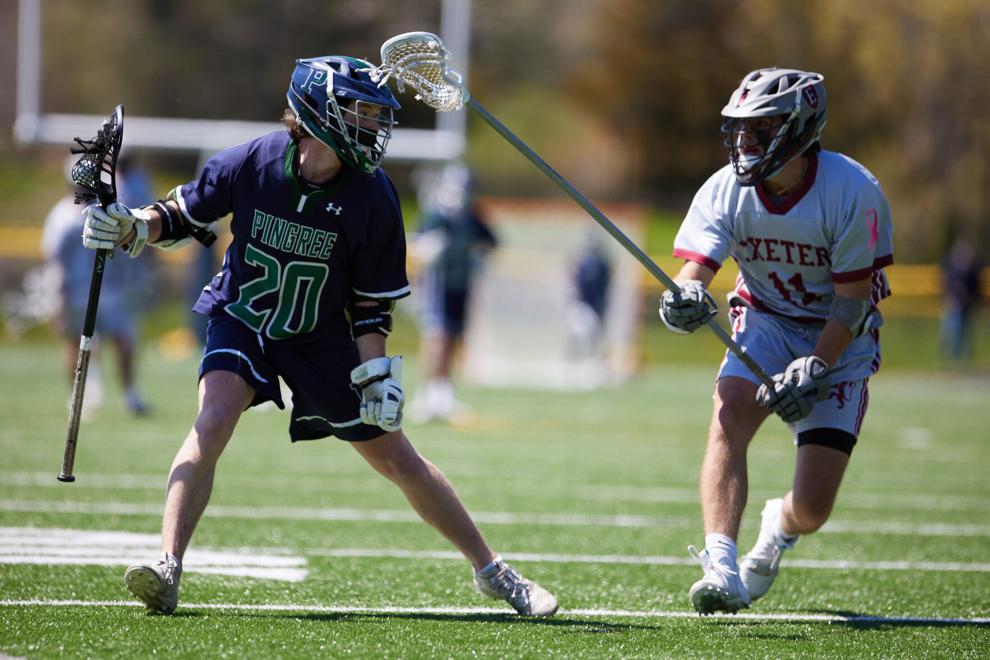 "It's so disappointing to have that halftime lead (4-1) and break down at the end like that," veteran Highlanders coach Kevin Tersolo said after his club fell to 2-2 on the season, with both setbacks coming vs. Exeter. "We have to play four strong quarters of lacrosse. Being undisciplined at the end like that (taking two late penalties) is not good, either. 
"We have to step up at both ends of the field," Tersolo added. "We're not finishing our shots at the offensive end, and defensively we're not closing the door when there's only five seconds left on the shot clock (situations in which Exeter scored a pair of goals). We have to clean it up."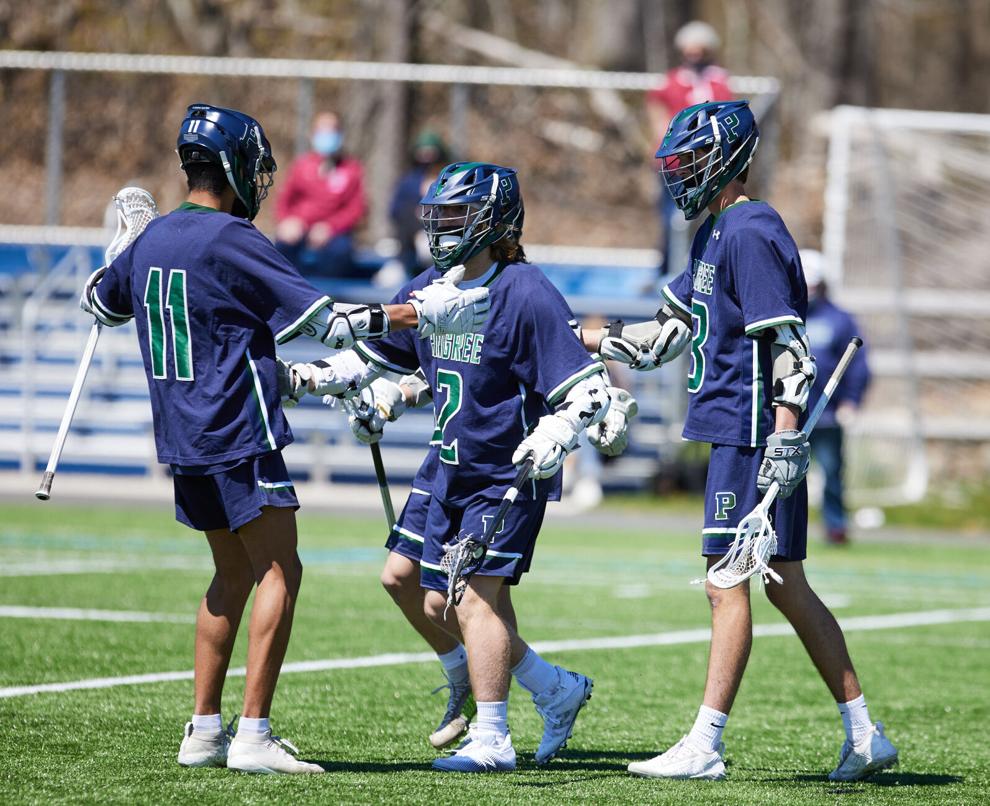 Patience in the offensive zone and a couple of defensive stops enabled Pingree to take that three-goal lead into intermission. Captains Hazen Pike and Hogan Rose gave them a 2-0 lead after one quarter, and junior midfielder Jack Feeks and junior attack Hudson Durant (on a nice feed from Enzo Caruso) also ripped the twine in the second period. Middleton native Eric Malarczyk, a senior, had the first half tally for the Big Red.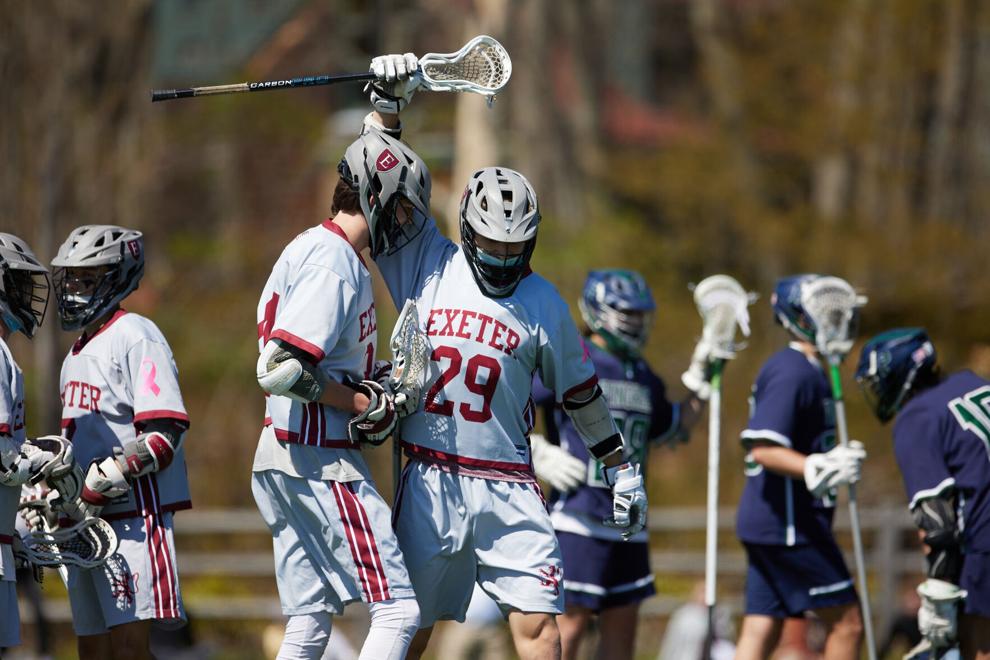 Even when Exeter scored early in the third quarter, Pingree settled down and got one of its own from junior attack Jack Savoie midway through the quarter, with Charlie Faldi assisting, to make it 5-2.
But Exeter scored the next four goals, the last of those from Griffin Walker with 3:05 to go, to take their first lead (6-5). The Highlanders responded man up on Savoie's second of the day to tie it again, but then allowed a killer man-down goal to Casey Herod with just 1:25 remaining. Herod then sealed it with just 14.8 to go and a Highlander serving a penalty.
"They're an experienced team, they're disciplined and they're coached very well," Tersolo said of Phillips Exeter, which like many of the teams on Pingree's schedule has post-graduate players (which the Highlanders do not). "But we need to focus only on playing our game; that's when we'll be successful. When they took the lead, we needed to keep our composure and stick with the game plan."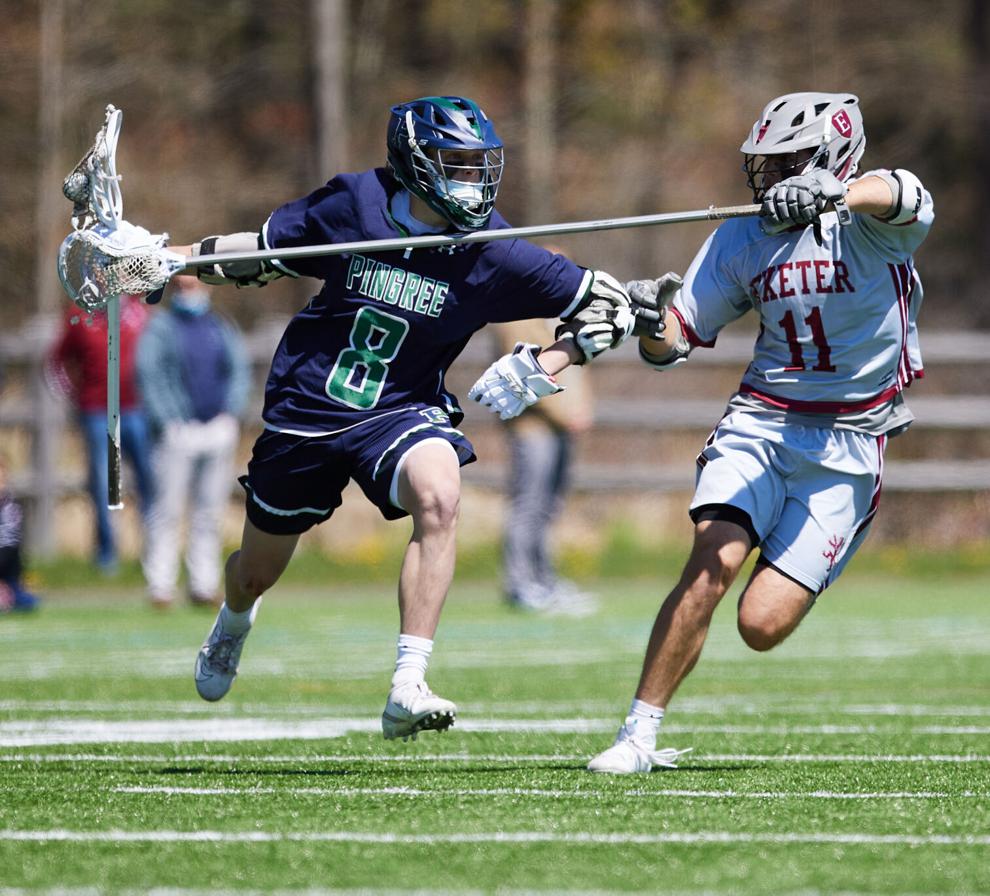 Exeter, which had a big edge in the faceoff circle thanks to sophomore FOGO Logan Olazabal, had an excellent game from long stick Charlie McGurrin of Marblehead, a big, strong junior who was a force in his own end and helped push Pingree's attackmen away from the net, particularly in the decisive second half.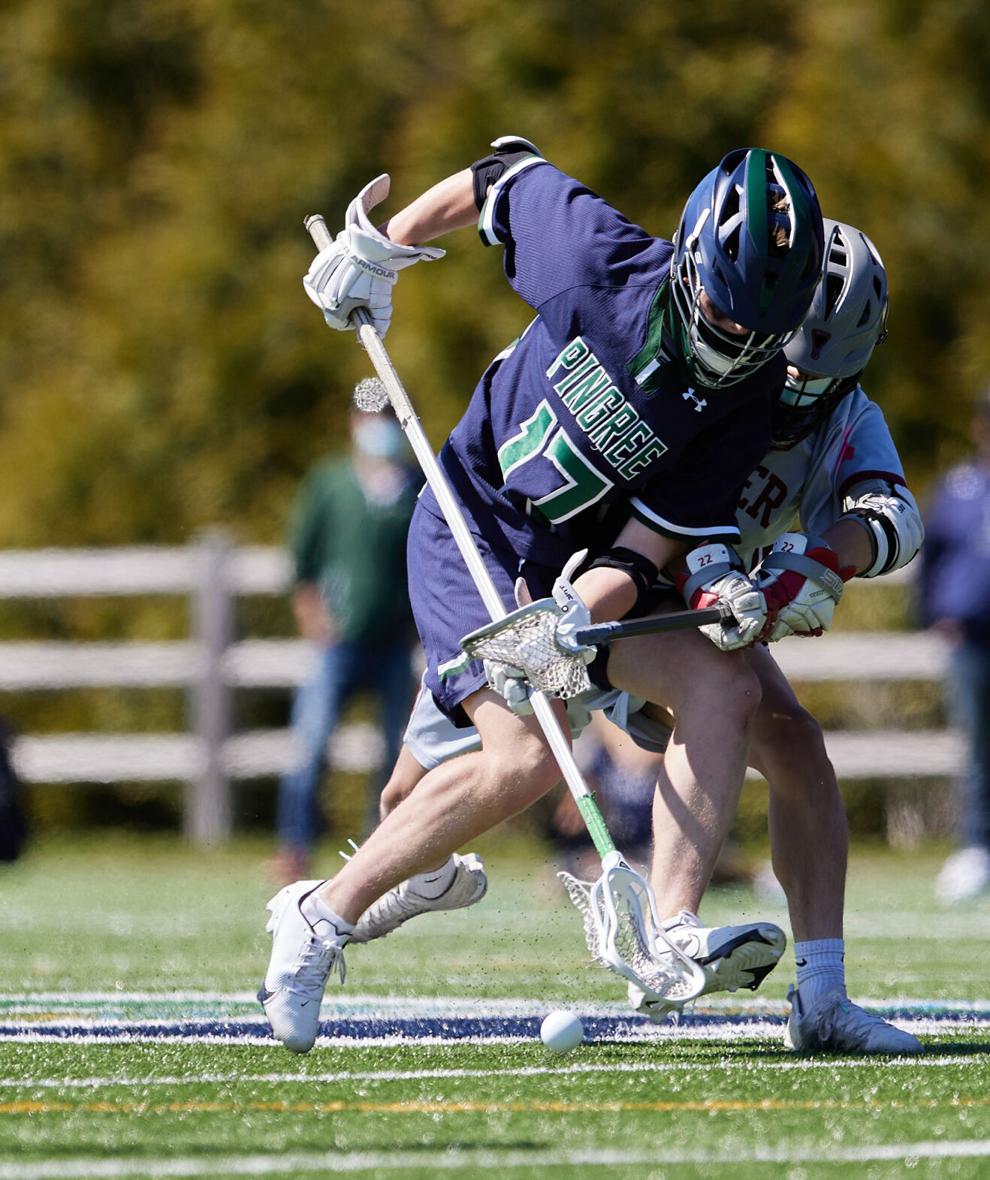 Cody Plaza of Danvers was a standout on defense for the Highlanders, getting the ball off the ground and in transition to his offense. So, too, was Syracuse-bound defender Kyle McCarthy, and Roanoke committ Clayton Smith (11 saves) in net.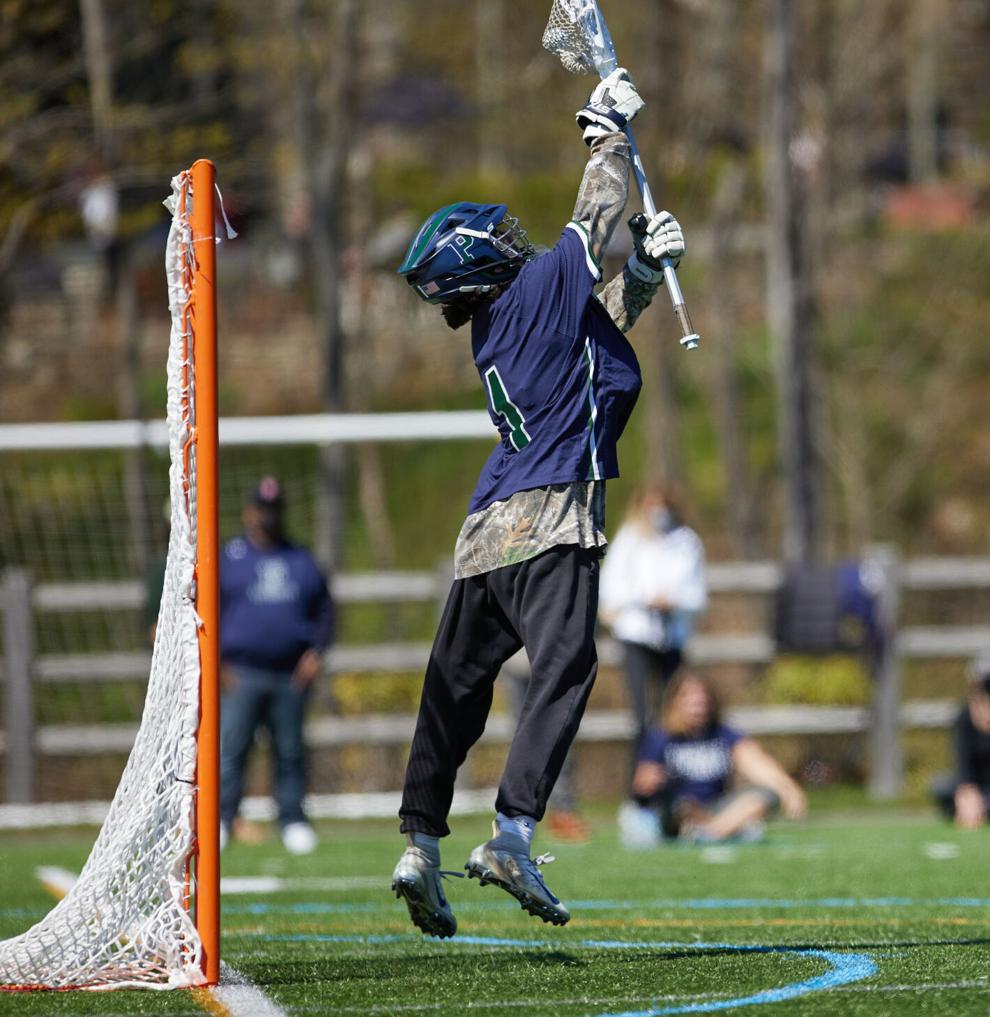 "Clayton's been a wall for us all season," said Tersolo, whose team will play a home-and-home with Phillips Andover Academy next Friday and Saturday.