Name: Katelyn Clark
Age: 18
High school: Bishop Fenwick High School
Spring sport you play: Track and Field, middle distances
Are you a team captain?: Yes
What do you think that you'll tell your children and grandchildren what it was like to graduate during the pandemic of 2020?: I'd say it definitely wasn't the ending that our senior class wanted or pictured, but it definitely taught us to adapt to difficult circumstances. It was heartbreaking to see our senior year end this way, but I think it's really important to take time and reflect on the great memories we had throughout the four years. Bishop Fenwick did an amazing job at giving our class the best possible end to our senior year, and I am eternally grateful for that.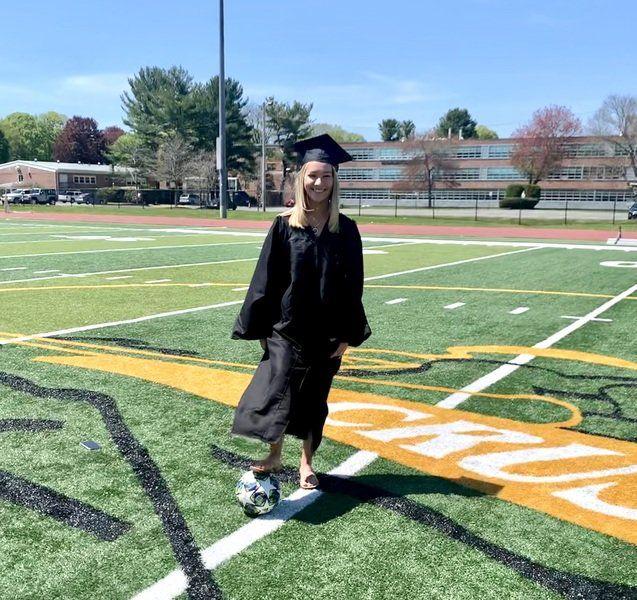 Who is the teammate that always pushed you the hardest in practice?: I'd say Elani Gikas. We've been running together since my sophomore year as well as playing together on the same soccer team. We worked out together at Repertoire Fitness over the past few years; she's someone who always pushes me to work my hardest.
What was your most memorable moment in spring track at Fenwick?: It would most definitely be running the 4x800 at States during my freshman year. I was coming off a long season where I didn't run my best times, and this race was a breakout race for me. I took 13 seconds off of my split time that day, and it was an amazing feeling to see my hard work pay off.
Now that you've officially graduated, which teacher at Fenwick had the biggest impact on you?: I've had many great teachers at Fenwick, but the one who had the biggest impact on me would be Mrs. Bergevin. She was my English teacher during my freshman and junior years, so we developed such a close bond in and out of class. During the end of my senior year the faculty at Bishop Fenwick delivered lawn signs to each senior, and she brought me my lawn sign. This meant a great deal to me, and it was definitely a good way to say my farewell to her.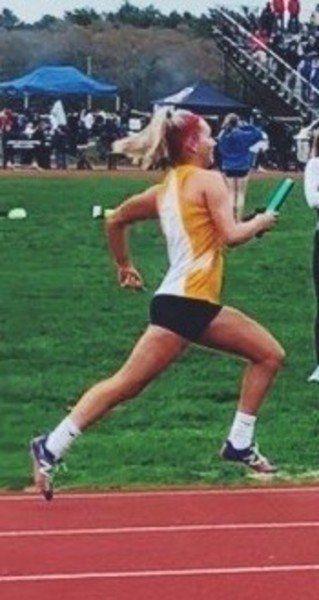 Where will you be going to college?: I will be heading to Saint Anselm College to study Psychology. Unfortunately, Saint Anselm doesn't have a track and field team, so I won't be running there. I plan on trying out for the club soccer team.
What's your favorite takeout food place to eat with friends?: Chick-Fil-A at the Northshore Mall. I have so many fond memories here with my track and field teammates, T.J. Genzale and Lea Bettencourt. We would go there a lot after track practice and get dinner. I order an 8-piece nugget meal with Chick-fil-A sauce and a lemonade.
Can you tell us what's been the best thing you've done during quarantine?: I've done many different things over quarantine. I would say the best thing has been spending time with my older brother, Andrew. He attends Bentley University, so I love getting to spend quality time with him as well as my parents before I go to college. We've been taking a lot of drives up to Saint Anselm over the weekends and just walking around the beautiful campus and enjoying the weather.
I've also been able to spend time with a lot of my friends from Salem that attend Salem High School, St. Mary's of Lynn and Salem Academy. We've all been at different schools for four years and have been busy with sports, so quarantine has given us a lot of time to reconnect. Besides this, I've been running every day, doing strengthening workouts, and focusing on my personal growth and getting in the right mindset to be at college in the fall.
— As told to Phil Stacey  
||||