Player: Ava Mahoney
School: Bishop Fenwick
Spring sport: Track
Hometown: Marblehead
What has working out while social distancing been like? Any tips or good solo drills?
Working out while social distancing has been challenging, especially for me being a runner as running with a face mask is not ideal but I have been able to make it work. I have been as motivated as ever to train hard for my cross country season in the fall and the extra time has definitely been an advantage. 
What was your favorite or best event for track?
My favorite event will always be the mile. I've raced it so many times that it just feels like second nature to run it.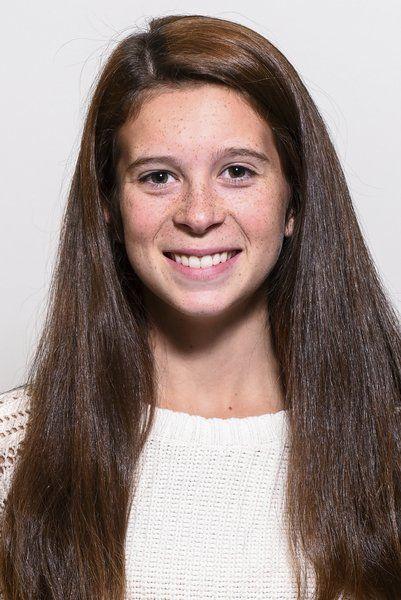 What's your favorite or best memory from your career from Fenwick? Most memorable meet or race?
My best memory would have to be my sophomore year in cross country when we won our division at states, meanwhile being on the podium was not on any of our minds and we were just there to race but I guess we all just raced great that day and it worked out so well. I remember Coach (Steve) Czarnecki's face when he told us we won and how excited we all were and I will always cherish that moment. 
If you could have had one meet this spring, which team would you want to go up against and in what event?
Our biggest competitor has shifted throughout my years at Fenwick as new people come and go, but Cardinal Spellman has always presented us with a challenge each and every time we go against them in track and cross country. I really wish we could have ran against them once more as I am confident we would have done amazing. If we did have a meet this spring, I would definitely want to run the mile.
What was your favorite class and/or teacher in high school?
Mrs. Mazzeo, my religion teacher for three years, was my favorite teacher at Fenwick because she always made class so much fun and she truly is such a caring and wonderful woman that the Fenwick community is lucky to have.
What's one thing you're most looking forward to after things are open again, whether its an event, restaurant, etc?
I am most excited for road races to start up again and to put my competitiveness to good use.
What's your favorite or the best TV show to binge/steam to pass the time while we're all stuck inside?
Grey's Anatomy has been a staple for me during quarantine along with a lot of shows and movies on Disney Plus!
Any advice for the underclassmen coming back for next year, what they can do to make the most of their time?
I know you always hear that the time flies by but I can definitely confirm that is true. I remember my first cross country practice freshman year like it was yesterday and now, here I am about to start my freshman season of collegiate cross country. Underclassmen: make the most of everything- every practice, meet, pasta party, and long bus ride because they will all be over before you know it. Finally, race and train as hard and as smart as you can and I promise you will see the results you hope for and I know you will all have an amazing season. I'll miss you!
What are your plans for next year? Any sports or any idea what you might want to study?
I am attending Merrimack College and I am competing on the cross country and track teams while majoring in nursing. 
 -- As told to Matt Williams
||||