Name: Tom Kain
Age: 18
High school: Hamilton-Wenham Regional
Hometown: South Hamilton
Spring sport you play: Boys lacrosse, attack
Are you a team captain?: Yes
How long did it take to sink in that your senior season of lacrosse, and the rest of your senior activities, were cancelled?: Initially, when school got cancelled until mid-May, we still had some hope that there could be a season. I remember the MIAA putting out a plan that had us run a shortened season, and we were hoping to see that happen. Deep down, though, I think most of us knew it was over when they let us out of school back in March. That helped a little, because when Governor Baker finally ended school it wasn't a huge shock, but it was still a big disappointment.
When it comes to the senior activities and rituals, the worst thing is that we didn't know our last day at school was actually our last day. I remember it was a pretty normal Thursday, and then the next day we found out schools were cancelled for two weeks. If we had known, we could've had some in-person goodbyes and thanked all of the great teachers we had over the years. Zoom isn't the same.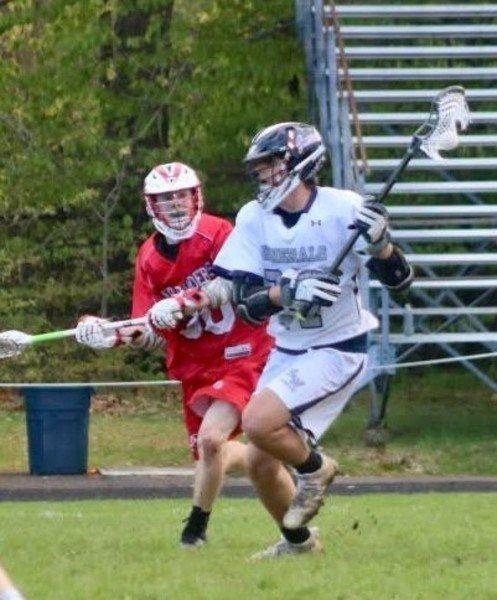 In which area of your game do you feel you've improved the most upon during your time in high school?: My dodging. As a freshman and sophomore, any time I was on the field I would move the ball as quickly as possible because we had such strong upperclassmen, and the team was much better off with the ball in their sticks. As a junior, I had a larger role in terms of creating space and working the offense, so I started to dodge more. I had spent some time this offseason working on it. I was looking forward to trying new things on the field this year in order to create space.
As the Student Body President at Hamilton-Wenham, what did your role entail?: The Student Body President represents the students at the school committee meetings. I'd go to the meetings that happened twice a month, and occasionally chime in when they needed a student's perspective. I would also give a brief presentation once a month, where I updated them on notable things going on at the school. The School Board is great, and I think they did a great job of handling things after school closed down. I was lucky to be able to work with them this past year.
As a captain in both golf and lacrosse, what did you feel your greatest strengths as a team leader were?: I think I was able to relate well with players of all skill levels on our teams. This is true for golf especially, where I joined the team as a junior. I asked a lot of questions that were obvious to most, but left me clueless. As a captain, I had a good sense of what the underclassmen needed to know, because I was in the same position a year earlier.
What does it mean to you that you'll be continuing your studies at Harvard?: I'm really excited. I'm glad that I will be able to be in a city like Boston which is close to home while also being very different from a small town like Hamilton. I'm still undecided about my major, but I'm interested in the social sciences. I had a great experience with Mock Trial in high school, thanks to my great coach Chris Dearborn, and that gave me serious interest in law. I'm trying to leave my options open, because I love STEM and want to try many things before I choose a major. 
What's been the 'best' thing to come out of quarantine for you personally?: I'm very close with my grandparents (shout out to Popsy and Grammy) and we've been FaceTiming on a daily basis. Something this quarantine gave me the time to do was look through some of my grandfather's photos from when he was in the Korean War. He was a chef, and it's crazy to look back and see how different things were for him when he was basically the same age as me. It puts everything into perspective. 
— As told to Phil Stacey
||||