Name: ​Juliana Cimino
Age: ​18
High school: ​Peabody Veterans Memorial High School
Spring sport you play: ​Softball, 1st base and outfield
Are you a team captain?: ​Yes
Has it fully hit you yet that your softball season, and the rest of high school, is over?: ​Yes, it has. I never thought that a random Thursday would've been my last day of high school altogether. I expected to go back to school and have somewhat of a softball season. Losing both was unimaginable for me.
It was rather difficult to accept the fact that neither were going to happen. I looked forward to the season and my final few months of high school for what seemed like an eternity before they were unfortunately taken away from me. I'll never know what would've happened.
What other senior activities were you most looking forward to before graduation?: ​I was looking forward to graduation itself and the last day of school the most. Getting to leave on the last day of school towards the end of May is tradition. On the seniors' last day for the past three years, I'd hear them sing and walk the halls one last time. Knowing I'll never have the chance to do so is truly devastating.
After going to school for the past 12 years, I expected to walk at graduation and be commemorated for all of my hard work and dedication. Now, I'm still unsure as to what's going to happen.
What will you miss most about softball?: ​I'll miss my teammates and coaches the most for sure. They've shaped me into the person I am today, and for that I'm forever grateful. All the memories I've had on and off the diamond are something I'll carry on and cherish for the rest of my life.
Who is your best friend on the team?: ​I feel as though all of my teammates are my best friends. We work together well and push each other to be better. We're also there for one another on and off the field, which is something I love about my team. It's sad to say I won't have this last chance to play with them again.
Can you describe your best athletic moment as a member of the Tanners?: ​At the very beginning of my junior season of softball, I was given the chance to pinch hit. I got to step into the batter's box and show what I've got in the bottom of the 7th inning, the absolute end of the game. I never expected anything good to happen. We were down 7-0.
Little did I know, I'd turn that into 7-1.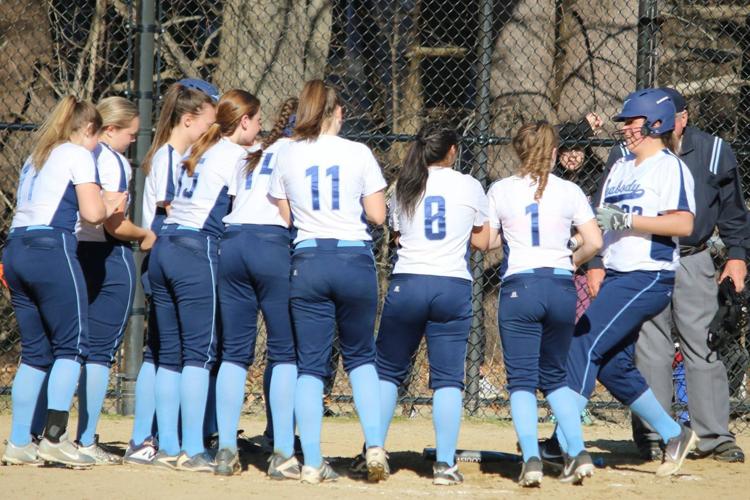 I took the first strike. The next pitch came in. ​Swing! ​ I watched the ball pop off my bat and started running, figuring my hit to right-center would be a double if the right fielder didn't catch it. As I headed towards second and looked for the ball again, I glimpsed at it clear the fence. I slowed down to savor my home run trot. I stomped on home plate, and all my teammates cleared the bench and gathered around me, gave me high fives, and tapped my helmet.
Have you decided where you'll be going to school next year?: ​I'll be attending Emmanuel College, majoring in Communication & Media Studies and minoring in Statistics in hopes of becoming a sports broadcaster. I'm planning on trying out for the softball team, too.
While everyone is self-distancing, what's something that's made you happy during quarantine?: ​Having the opportunity to spend more time with my family is something that's made me happy during quarantine. I'm extremely lucky to have an extra few months with them before I (hopefully) head off to Emmanuel in the fall.
Looking forward, how do you think the Class of 2020 will best be remembered?: ​I don't think the Class of 2020 should be remembered as the seniors who graduated during a pandemic or in quarantine. I think it's best we're remembered for all of our accomplishments prior to Covid-19 and everything we've done to make it to this point.
-- As told to Phil Stacey