Player: Nick Reiser
School: Swampscott
Spring sport: Baseball
Can you sum up your thoughts after the season had to be officially cancelled? Anything you've been able to do to cope or keep morale up as a team?
What an unfortunate ending to an unreal senior year. Our guys were riding the high from winning a state championship this past fall. I think that it's a tough pill to swallow for any senior out there excited to be wearing their high schools colors one last time. That's what I will miss most, putting on that Big Blue uniform and going out and competing with the kids you grew up with. We have all been talking and spending time together like a team which certainly helped keep the boys together.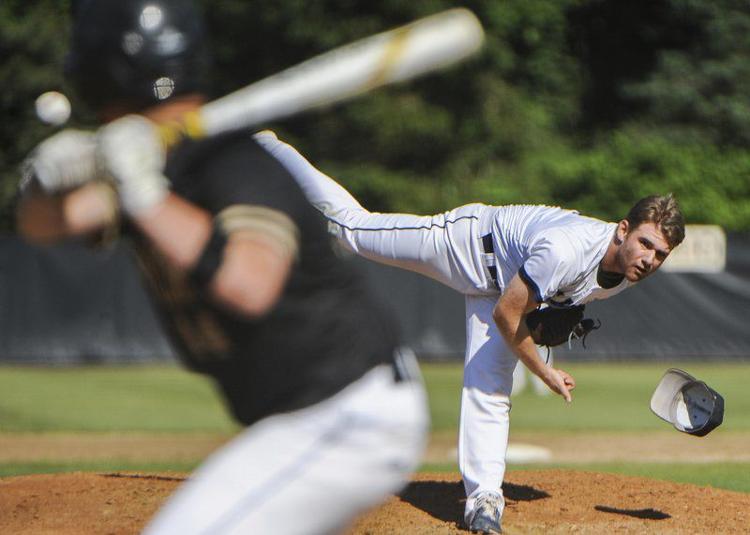 What has working out or keeping baseball skills sharp while social distancing been like? Any tips or good solo drills?
Availability has been at an all time low but getting creative has helped me prepare for this summer so far. Some of my teammates even went as far as building our own squat rack and outdoor gym to, just stay ready in the weight room. As far as baseball goes, my catcher Dylan January and I have a program we follow to maintain throwing and hitting. It's not easy figuring stuff out alone, but some great coaching in the past has prepared us for anything.
Did you have any preferences or must-haves for equipment, as far as glove, batting gloves, bat, spikes etc?
Never really was too picky about my equipment, but I personally wouldn't wear any other glove than Rawlings. It's been my brand for as long as I can remember.
Who was the toughest pitcher you faced in high school and what made them tough?
Cam Seguin (from Austin Prep) definitively, he struck me out three times and basically shut us down the whole day with his two seamer and hook. He was exceptional that day until a little late 6th inning magic from the Swamp bats (in last year's D3 North playoffs).
If you could have played one game this year, who would you want to play against and at what park? Who's the biggest rival?
Marblehead, no greater feeling than beating the next town over. I would have played them anywhere.
Now that Last Dance is over, what's something you'd love to watch a ten part sports documentary about?
I would love to watch a sports documentary of the history of Big Blue sports winning culture and traditions. Swampscott one of the best places to play any sport and I would completely watch and learn about the greats before me and my guys.
What was your favorite game or memory from high school sports?
My favorite game of my Swampscott Big Blue career was my last time I would ever wear the uniform. Gillette Stadium playing for the state championship with my best friends and giving the Amherst Hurricanes a beating to remember.
-- As told to Matt Williams
||||