BOXFORD — If every point the Danvers High volleyball team won in its season opener Thursday night was a musical note, it'd be fair to say that each one was louder than the last.
As the Falcons built and built towards their crescendo in the fourth set, their success was deafening. Danvers rattled off three straight set victories to down Masconomet, 3-1, in the opener for both teams.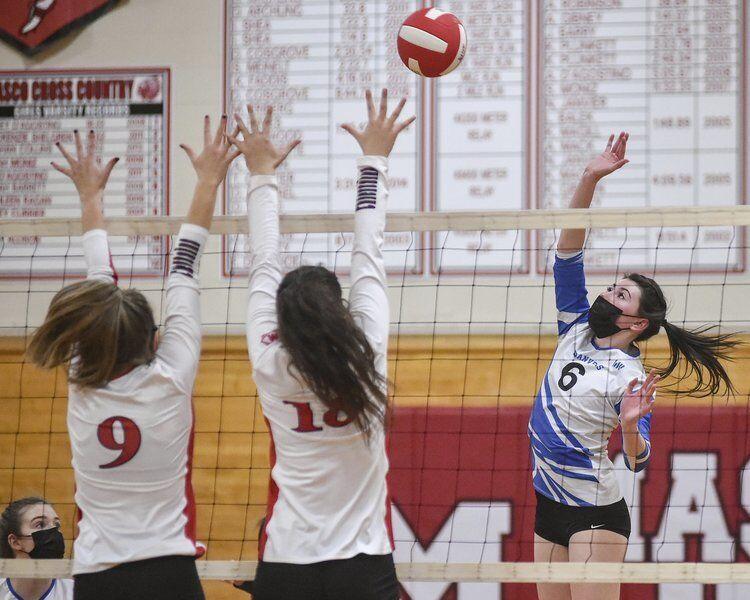 The Chieftains took a razor-thin first set (25-23) and were briefly in control of the second. That's when the combined serving of Megan Murphy and Emma Callahan ignited a 15-1 run that won Danvers the second set (25-14) and which they never really looked back from in taking sets 3 and 4, 25-16 and 25-16.
"It's one of the younger teams we've had in recent years, and there's always going to be those first game jitters," said Falcon coach George LeVasseur. "We have four really solid seniors; they led us and we got things moving in the right direction."
The Division 2 state runners-up back in 2019, Danvers has now won 23 straight regular season games as well as 64 in a row in Northeastern Conference competition dating back to October of 2015.
It was the first match as official NEC members for Masconomet, though they've frequently played Danvers in tight games as non-league foes over the past few years.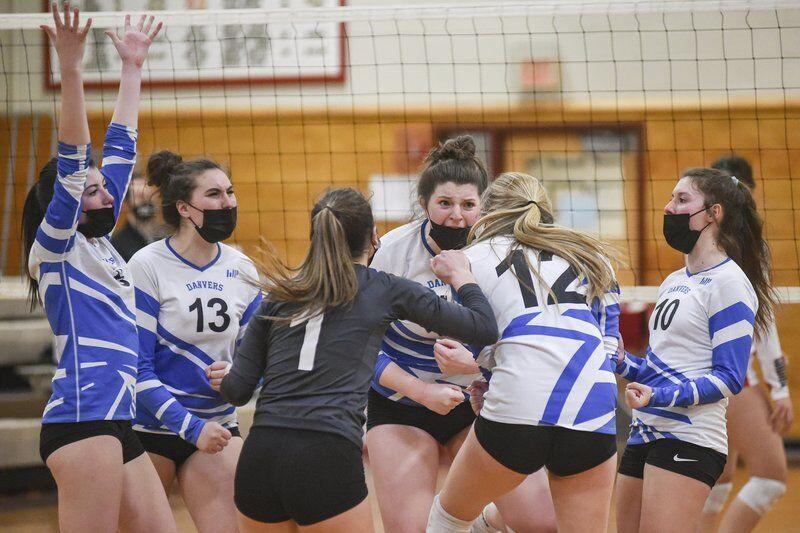 "It's a chance for us to play the best ... and Danvers is one of the best. George does a phenomenal job," Masco head coach Mike Scammon said. "We started a lot of sophomores and it was a challenge for our young players, but that's the only way you're going to get better."
Murphy, a senior, had four blocks and served up eight aces for the Falcons. Defensively, she was an immense net front presence alongside Jazmine Wallimann; the Chieftains would get what looked a good swing from an outside hitter on their side, only to see it blocked or out.
Senior captain Carly Goodhue totaled a team-high of 16 kills for Danvers and also picked up 11 digs. Fellow captain Lily Eldridge did a great job setting the table with 24 assists and also played great at the net with five blocks. Libero Tess Vontzalides also had a great match for the Falcons, who seemed to get key serves from everyone in the lineup, especially Callahan (who ignited big mid set runs in the second and third) and Alexia Simpson.
Senior Shayla Saad was another solid blocker up front.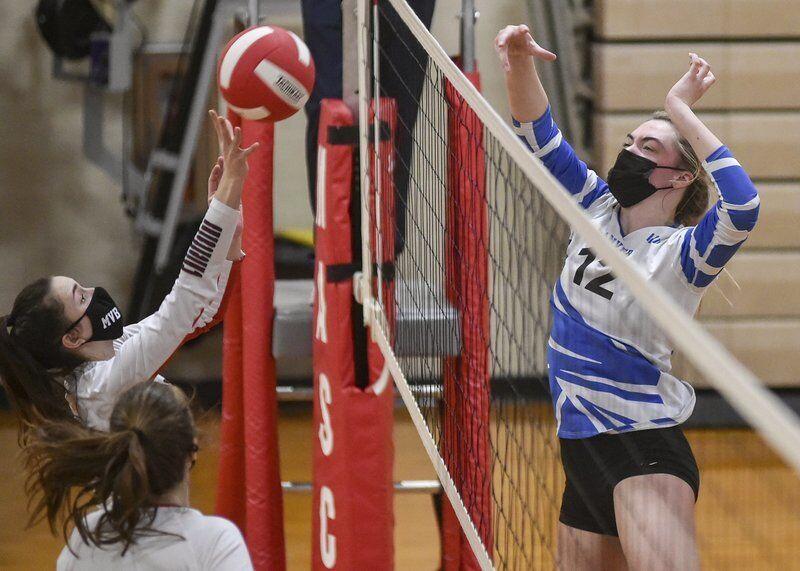 "It's a great way to start the season for us," said LeVasseur, whose team only had four practices before its opening match. "We started getting our timing down as the match went on and we played with really good energy."
Senior captain Sarah Reblin led the Chieftains with 13 kills and fellow captain Paige Richardson had a strong all-around game. Sophomore setter Vanessa Latam handed out 24 assists in her first career start and sophomore middle blocker Camryn Wettstone was arguably Masco's best player in her first varsity start.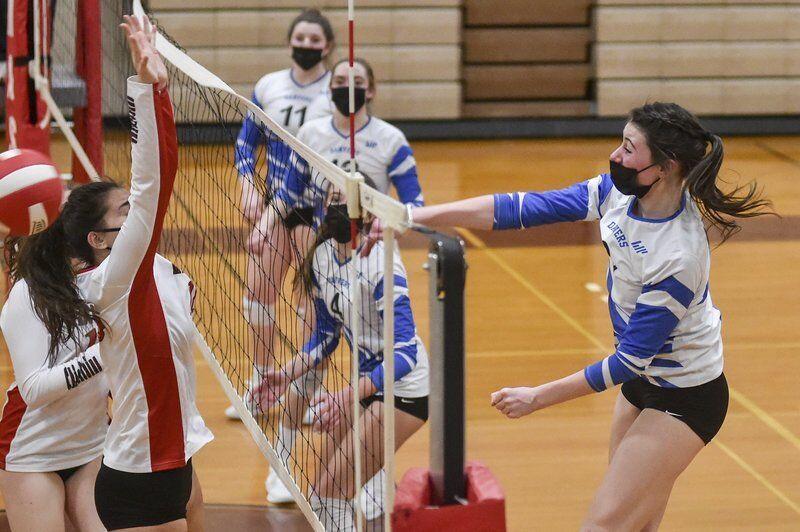 Wettstone racked up a number of service aces and kills and served a key run that enabled Masco to overcome an eight point hole to win the opening set.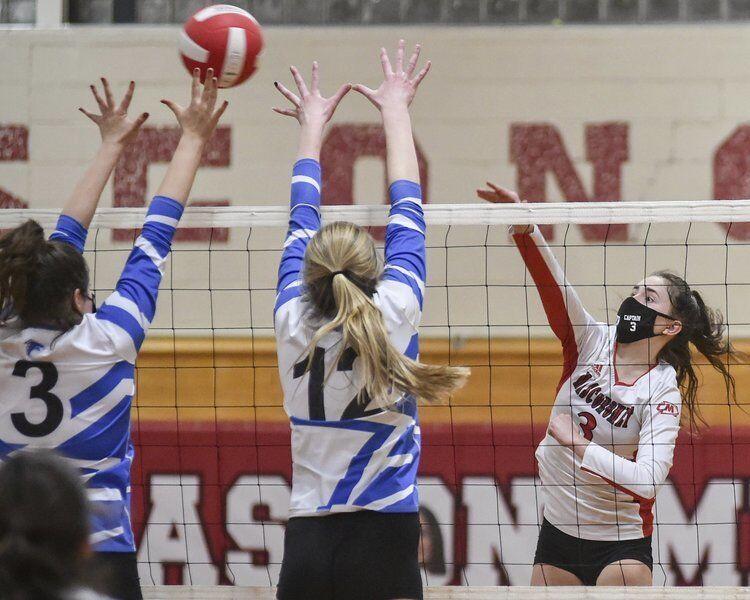 "We do have some newer players at the net and when you look across at kids like Carly and Lily it's never easy," said Scammon, whose team did a nice job of winning points but wasn't able to string them together in bunches like Danvers did.
"As a team, I thought we did a lot of good things ... the difference was we'd follow them up with an error. That's all part of starting a new season and we'll keep working to get better for when we see them again in four weeks."