BEVERLY — Even after a near two-year break in between games, the mighty remain mighty in Northeastern Conference boys lacrosse.
Marblehead, which won the league title when the sport was last played within the conference in 2019, rolled in its season opener Friday, 14-2, over host Beverly at Forti Field. Senior captain Will Shull led the way by scoring six goals while sophomores Connor Cronin (one assist) and Carter Laramie scored three times each.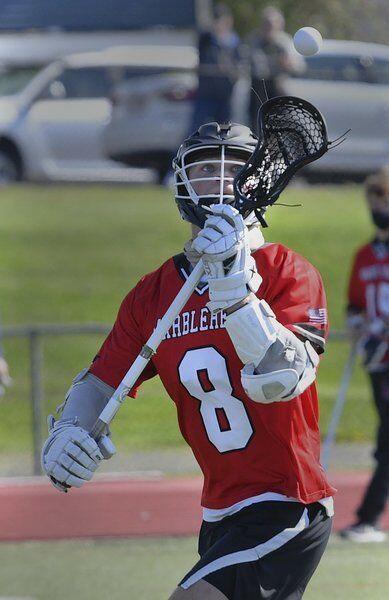 "It was awesome to be back out there," said veteran Magicians coach John Wilkens. "The kids were certainly excited to be back. We've got a good, athletic bunch of kids, a lot of hockey and football players, which translates well to this sport."
The Wesleyan-bound Shull, won won Salem News Boys Hockey Player of the Year honors this past winter, was in midseason form Friday in ripping shots into the Beverly cage from all over the offensive end. His prettiest snipe came man up when he took a pass from junior Josh Robertson (2 goals, 3 assists) and blistered it just inside the far post through a maze of defenders.
Beverly, playing its first game under first-year head coach Matt Riordan, was unable to keep up with the Magicians offensively. After sophomore Gavin Lawrence scored for the Orange-and-Black, with Finbar Cannon assisting at the 5-minute mark to tie the game at 1-1, Marblehead went on to score the next five goals, then the final eight after a second Panther tally.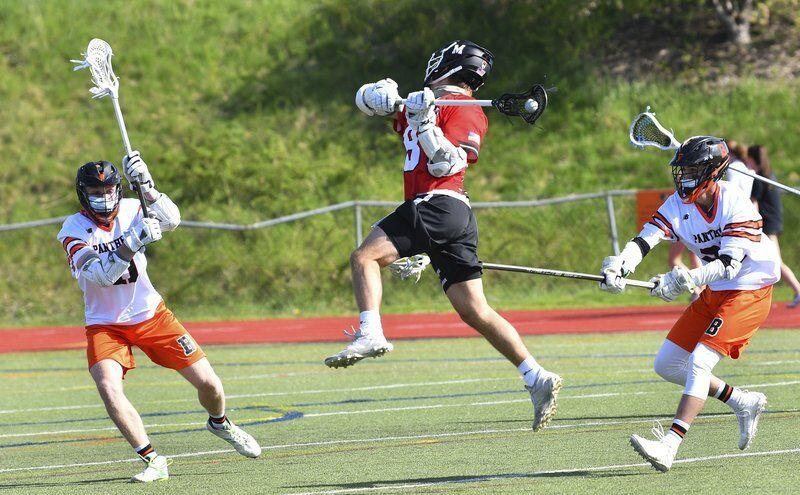 "We certainly didn't play our best," said Riordan, an English teacher at Beverly High who has been a junior varsity coach and assistant in the lacrosse program previously. "It's no excuse to say we played a really good team to open the season; we played poorly. There isn't anyone who can't improve on today's performance from top to bottom."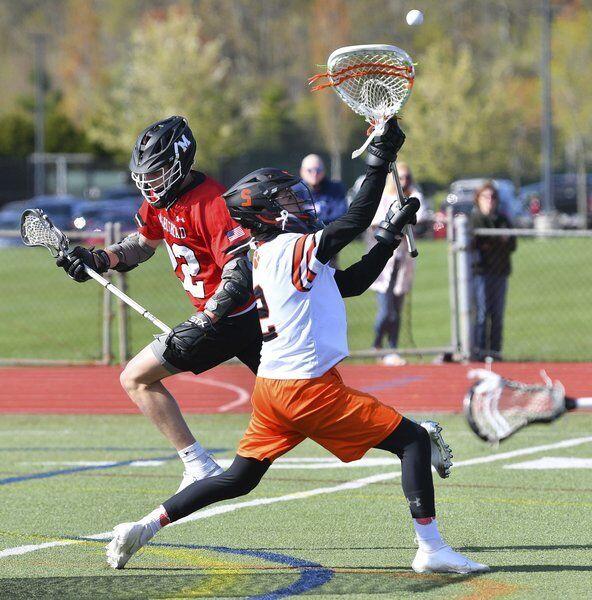 Sophomore goaltender Quinn Fidler did what he could for Beverly to stop the onslaught, making 10 saves. But defensive breakdowns and a lack of aggressiveness in their own end hampered the home team.
"We definitely could've been a lot more (aggressive), getting in their faces when they had the ball in our end," said Riordan. "We definitely need to be a little more physical defensively. We'll certainly work on that before our next game (Monday at Peabody)."
Consequently, Marblehead's defense gave the Panthers scant few chances to get quality looks on senior captain J.T Monahan (11 saves) in net. Long stick defenders Remy Poisson, Gresham Bosworth, Charlie Pingree and Sam Annese, long stick middie Jack Sears and short stick midfielders Kai Bontaites and Cronin among the Magicians who helped put the clamps down.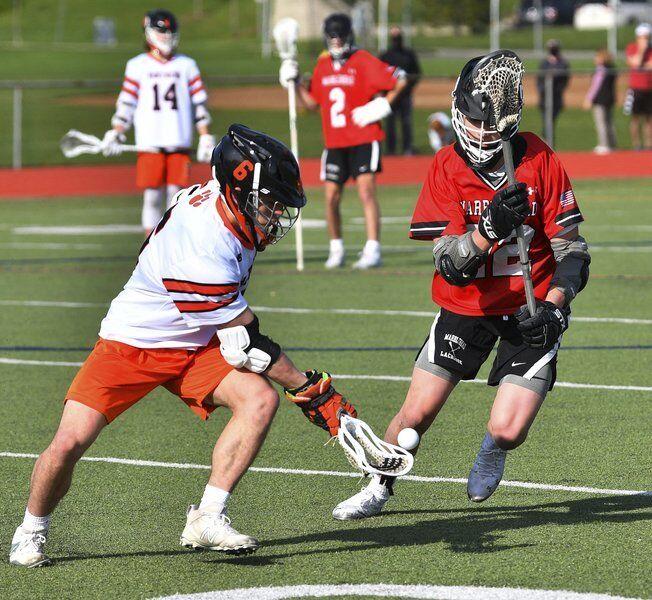 "We've got a lot of depth there, so we're about to run a lot of guys in and out," said Wilkens. "Still evaluating to see where everyone best fits and who separates themselves from the pack."
Matt Thompson had two assists out of the X while Miles Smith added one for the winners. Sophomore Baxter Jennings also had a strong game at the faceoff circle, battling fellow 10th grader James Silva of Beverly to a virtual draw.
Senior attack Kyle Oliphant had Beverly's other goal, a nifty behind the back score with the man advantage in the second quarter off an assist from sophomore Cam Smith.