The great prizefighters of all-time make their living in deep water, the extended championship rounds where it's all up for grabs and you must sink or swim.
On the North Shore sports scene, no team has ever made its bones in those extra frames quite like the heavyweight champions on the 2000 St. John's Prep baseball team.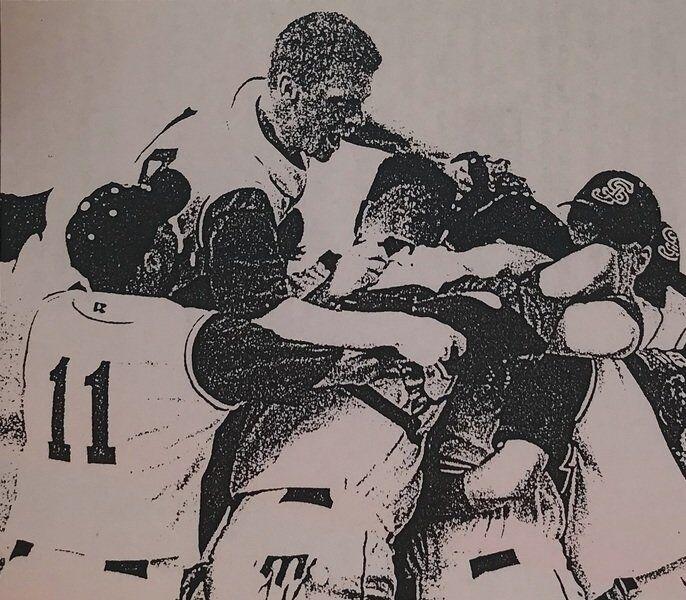 When it came to the '00 Eagles it wasn't a matter of if they were going to come back to beat you, but when. Take a lineup that had 1-through-9 extra base power, hit .342 as a team, actually raised that average in the postseason, and give them an extra six outs — with the Division 1 tourney being nine innings instead of the regular seven?
"When the games changed to nine innings, people were in trouble," said Jake Marsello, a junior that year and now a member of the St. John's Prep Hall of Fame. "We were a tight group that had been through some stuff together and knew when it turn it on. Those extra couple at-bats, those were going to be the difference for us."
Two decades having passed in the blink of an eye, memories from that 2000 season —the second of back-to-back state baseball crowns for the Prep — remain vivid. They can still feel the sweltering sun at the state final in Worcester, chuckle at the jovial bus rides home after long rain delays, and get tense thinking of the rancorous competition with select opponents on the Prep's level. Smiles thinking of the dugout chirps and chants from energetic reserves come quickly, and the satisfaction of getting it done is built to last.
"I knew it was our 20-year class reunion coming up ... that sinks in over time," said Duncan Webb, one of the Eagles captains in 2000. "Then I thought about it being 20 years since that title run and it seemed surreal. All those memories are still very clear, like they were yesterday."
Mashing Machine
So what set the 2000 Eagles, who went 18-7 overall, apart?
The group carried some confidence from winning it all in '99 into the regular season, posting a 13-7 mark. In those days, they played each Catholic Conference opponent three times and posted a 10-2 league record to claim the crown.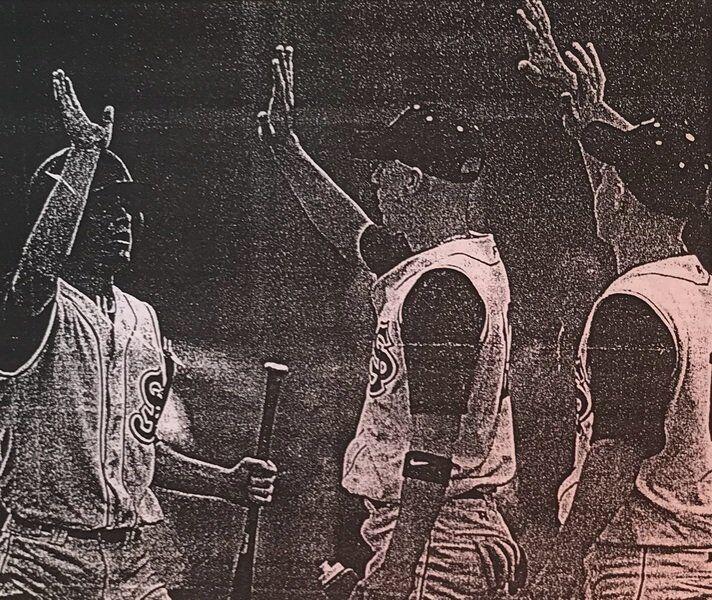 Look at some of the scores from that regular season and it's clear this was a squad that assaulted opposing pitching. St. John's Prep had multiple 20-run games and scored more than eight runs in a game on 10 separate occasions.
Somehow, they hit the ball even harder in the playoffs. After dropping 17 runs on Everett in their tournament opener, the Eagles scored 44 in the Division 1 North tourney, averaging 11 runs a game and plating 10 against Peabody in a come-from-behind sectional final triumph. The Prep scored 20 more in its final two games to average 10.5 runs per game in the postseason.
Webb hit .565 in those playoffs while fellow captain Eric Shepperson hit .433, with three of his five homers coming in the tournament. Captain Kevin Goodhue hit .438 in the playoffs, and Tommy Mackor emerged as a bona fide threat by hitting .355.
Then there was Beverly's Jay Hyland, who tied for the postseason RBI lead with 11. Zack Keenan, who hit .375 with seven postseason RBI, was certainly not to be forgotten.
"Everybody found a way to contribute and we came alive, 1-through-9. If it wasn't somebody's day, someone else was going to step up," said Shepperson. "Every time we needed someone to come through, they did."
St. John's had plenty of pitching, too, led by Webb (who went 6-0), Marsello (6 wins, 65 strikeouts) and sophomore Derek Scheetz, who emerged as an absolute force in the postseason with three wins. Remarkably, the three combined for all but one of the Eagles' tournament innings.
"Scheetz was phenomenal that year," said Shepperson, "and of course you knew what you were getting with Duncan and Jake."
Thinking the game
All over the roster, St. John's had smart ballplayers. Sure they had a ton of talent, but they didn't win on talent alone.
Trying to play mistake-free was a big tenet of Hall of Fame coach Pat Yanchus, who retired in 2013 with 491 career victories and more than 50 playoff wins. Assistant coach Bill Porter had tremendous attention to detail, as did current Eagles head coach Dan Letarte, who handled a lot of the team's scouting.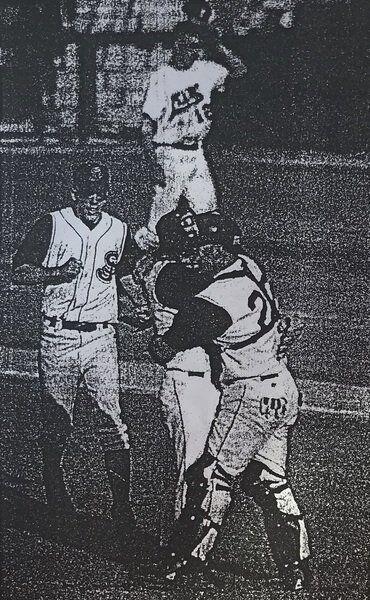 "You can't underestimate the powers of PY," Marsello said of Yanchus. "People ask me about him all the time, and I point at the record. He was so even keeled; we might win and we might lose, but were going to battle. We'd go through it together, and we were able to just play baseball."
There wasn't a lot of micromanagement either on the basepaths or in the batter's box. That gave the Eagles' hitters confidence to swing away; more often than not, the result landed either over the fence or someplace in the outfield grass.
"They were passionate and let the players play. It created this atmosphere of 'It's on us to do it', and that motivated us," said Webb. "Just the simplicity of that contributed to our success in a big way."
"They were the perfect ying and yang together," added Shepperson, offering some examples of the kinds of gameplan specific details he'd get as the team's catcher.
Pittsburgh Pirates draft pick and Peabody slugger Garrett Greer? "Nothing over the plate, nothing outside. Everything had to be inside; I think we hit him with pitches twice, but it worked out." Fellow Tanner stud Anthony Gallo? "I remember it was, 'Listen, no matter what you do, don't call a fastball against Gallo. Everything off speed.'"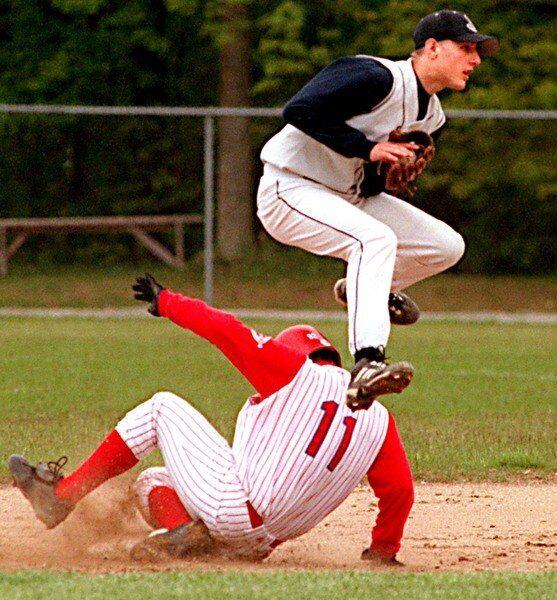 So much was the attention to detail among the Prep's leaders that when a coach got wind of an opponent that switched from a 33-inch bat to a 34-inch, then came up with the bases loaded and two outs, they knew they could use the change to engineer a pitch to jam him inside and get an inning ending pop-out in foul ground.
A marathon — and a mound visit
After getting by Peabody in the North final, the Prep faced a familiar foe in the state semifinal: BC High. They'd gone 1-2 against their fellow Eagles during Catholic Conference play and lost the last two, but headed to Morelli Field in Melrose with plenty of confidence — and a secret weapon in freshman and future big leaguer Matt Antonelli, who started in the outfield that day.
"PY always said it was tough to beat a team three times in one year," said Shepperson, who had a front row seat to one of the gutsiest pitching performances in state tournament history.
Marsello went all nine innings, somehow holding off BC High for an 8-4 victory. Some newspaper accounts from the day had him throwing 160 pitches; others say 170 and one went as high as 184. Marsello struck out 12 and had a five-hitter going until the ninth, when BC High loaded the bases and Yanchus emerged from the dugout.
"I remember we got to the mound and it was just clear that Jake wasn't coming out of the game," said Shepperson, recalling a mound visit that's been told and re-told hundreds of times in Prep baseball lore.
"I knew in my mind I could finish it," confirmed Marsello, who played at Boston College and was drafted by the Chicago Cubs. "The thing about that game was we'd known and played against those BC High kids since were 10 years old. We were all riding together trying to get this thing done, and I knew I could do it."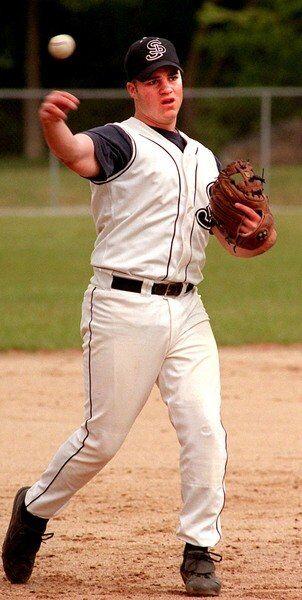 Convinced by his star pitcher, Yanchus returned to the bench without calling the bullpen. A few pitches later, the Eagles were once again state finals bound.
"I think of all the games, that once stands out," said Webb. "There was this ridiculous catch Kevin Goodhue made, and if he doesn't come up with that ball we're probably done. That was one of a hundred things that had to go our way — and did."
Unlikely motivation — and a perfect finish
As much as the 1999 state title team taught the Eagles how to turn it on in the playoffs and compete on the big stage, it was a Memorial Day loss that told the 2000 squad it was time to flip the switch.
On that day, St. John's took a 12-3 beating at the hands of an undefeated Danvers team from just down the road. It was as big as a North Shore baseball game got that year, with each program looking for bragging rights and pride before a crowd estimated to be 2,000 or more.
"That was the biggest crowd we'd ever played in front of," said Webb. "It was a wake up call, like 'Hey, we're not just going to roll through this thing.'"
"It lit a fire under us," added Shepperson. "After that game, there was no way we were going to lose again."
They didn't, polishing off Swampscott in the regular season finale and roaring through the playoffs by a 44-14 score in the North and 64-27 overall.
Sluggers, Hyland, Keenan, Maresllo, Mackor, Webb and Shepperson got the job done, and so did the defensive wizards like shortstop Dave Rappoli and first baseman Brendan McKenzie.
"It was our mentality as a whole. We were competitive and weren't going to back down," Marsello said. "We were also accountable. There were no thin skins on that team; we rode each other and weren't afraid to call each other out when something wasn't right."
Against Shrewsbury in the state final, the Prep rallied to win, 12-10, by outscoring the Pioneers 9-1 over the seventh, eight and ninth innings. Shepperson went deep twice; Mackor had four hits and three RBI, and Goodhue and Sheetz had three each.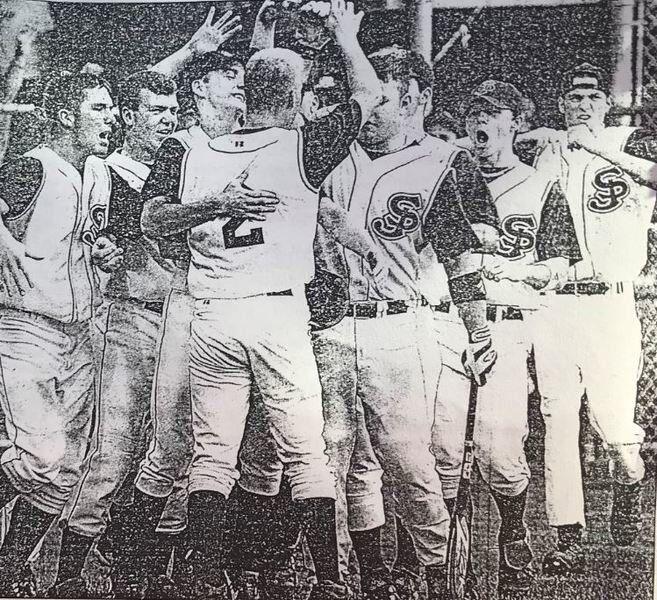 Incredibly, it was the last state baseball title St. John's has won, though the Eagles have been back to the Division 1 and Super 8 finals five times. It's a testament to both how special the 2000 Prep crew was and how baseball is by far the most difficult state title to win.
"On one level it's surprising we were the last to win, but when you look game-by-game at how hard it is to make it through the tournament ... one thing goes the other way and we're done," said Webb. "To think we won 12 playoff games in a row without losing one (between 1999 and 2000)? It seems impossible."
Those Eagles were talented, but not always the most talented. In '99, they beat future big leagues Manny Delcarmen (West Roxbury) and Ryan Hanigan (Andover), and in 2000 overcame the stacked squads from Peabody and BC High.
"We didn't recreate the wheel," said Marsello. "We had health, we had all the ingredients of high-end guys, middle of the road guys who got hot and a bench full of players who cared and would do anything to help. That's the recipe for teams that win."
ST. JOHN'S PREP 2000 BASEBALL TOURNAMENT SCHEDULE
Opponent Score
Everett 17-4
Medford 6-3
Boston Latin 11-2
Peabody 10-5 (North final)
BC High 8-4 (state semifinal)
Shrewsbury 12-10 (state final)
EAGLES' LEADERS
Batting Average
Eric Shepperson .406
Duncan Webb .406
Derek Scheetz .397
Jake Marsello .375
RBI
Eric Shepperson 29
Tom Mackor 29
Jake Marsello 26
Jay Hyland 20
Derek Scheetz 18
Zack Keenan 18
Home Runs
Eric Shepperson 5
Tom Mackor 5
Jake Marsello 3
Pitching
Pitcher Wins K's ERA
Duncan Webb 6 40 3.75
Jake Marsello 6 65 3.78
Derek Scheetz 5 38 3.81
||||