One game away from playing for the ultimate glory on TD Garden ice.
A game that, if you're a hockey player from St. John's Prep, shouldn't be on your radar whatsoever.
For the third time in eight days and seventh time in the last two seasons, the Eagles will put their season on the line Wednesday night at Loring Arena in Framingham when they take on Pope Francis in the loser's bracket final of the Super 8 hockey tournament.
St. John's, with a 15-5-4 overall record, is the No. 4 seed in the tournament and will be wearing their road jerseys against the third seeded Cardinals (15-5-2). The winner of this contest advances to Sunday's Super 8 final against top seeded Arlington at TD Garden.
But there's no sense in thinking about Sunday if business isn't taken care of on Wednesday night first.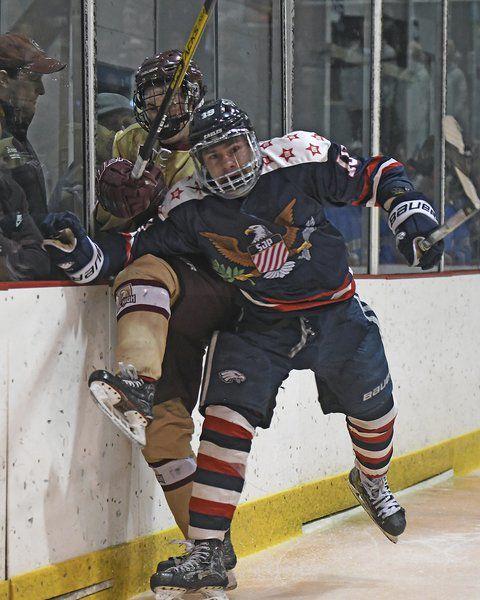 "It's hard to get to this point in the season," said St. John's Prep head coach Kristian Hanson, who has one of his teams in the de facto state semifinals for the seventh time in his 13-year career behind the bench at his alma mater. "It's a grind; you have to be both mentally and physically tough. The biggest thing is, although it's cliche, is to never look too far ahead.
"When we lost to Arlington (in the Super 8 second round), we knew it'd be a long road back out of the loser's bracket. So we've taken it one game at a time, first against Catholic Memorial (a 5-2 win) and then BC High (a 3-2 overtime triumph). Both of those were teams we had tied and lost to in the regular season, but not beaten until we played them a third time. Now, the sole focus is on Pope Francis. That's our challenge now."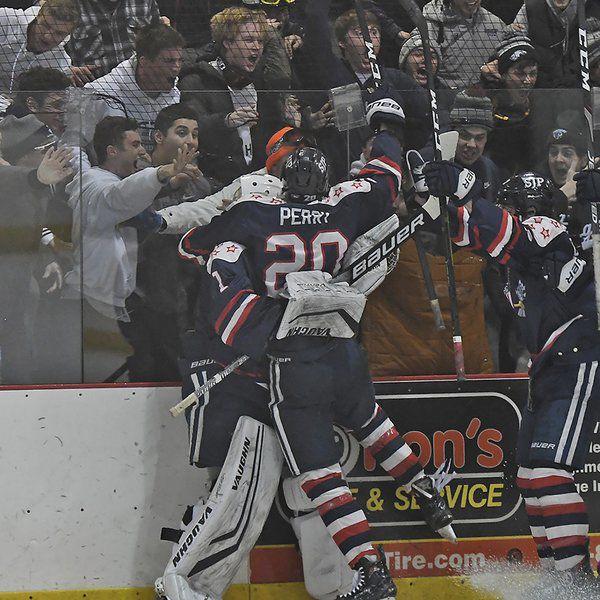 The Cardinals, who year in and year out are the best team west of 495, play an independent schedule against some of the state's best competition. Under the direction of veteran head coach Brian Foley, the Wilbraham-based school is known for their depth, skating and scoring acumen. They've reached the Super 8 title game in each of the last two seasons, only to fall to BC High.
Like the Eagles, Pope Francis was felled by Arlington, 2-1, in the winner's bracket final last Saturday, thus falling into the loser's bracket final. Prior to that, they had little trouble dispatching Catholic Memorial (6-1) and BC High (4-0) in Super 8 play.
So the fact that St. John's dealt the Cardinals one of their few losses (2-1) three days after Christmas in the Pete Frates Winter Classic matters little in the grand scheme of things, said Hanson.
"We know they're completely different team than when we faced them before — as are we," said Hanson. "We realize that to beat them we'll have to continue to play physically, skate well, get good goaltending and timely scoring. And the seniors have to step up. They know if they don't, their season — and careers — are over."
There are a number of dangerous forwards that St. John's Prep will need to contend with Wednesday night: junior center Brandon Spaulding, senior Connor Cognac, sophomore left wing Jack Moltenbrey, 11th grade sharpshooter Jake Iby, gifted freshmen wingers Josh Iby and Ryan Shaw, junior center Evan Phaneuf and even offensive minded blue liner Logan Dapprich among them.
But the one skater that the Eagles will need to always be aware of when he's on the ice is ninth grade phenom Ryan Leonard, a 5-foot-9, 160-pound blur on skates with a rocket of a shot. A right wing, he has 24 goals on the season, including a 3-goal, 2-assist outing in his Super 8 debut against CM and added another tally in the win over BC High.
"He's emerged as one of the top players in the state," said Hanson. "It didn't start out that way, but he's worked hard and fought through some early season adversity. He's a dynamic player, an elite goal scorer."
Pope Francis, which has outscored its foes 79-34 this season, relies on junior goalie Ben Zaranek as the last line of defense. He's allowed just three goals in three postseason games.
St. John's, which has scored 78 goals and allowed 46, also turns to its own netminder, senior Noah Dorsey-Sorofman (1.73 goals against average, .919 save percentage) to stand tall between the pipes. He's made some big stops at crucial times during the team's postseason run, including several in the third period against BC High.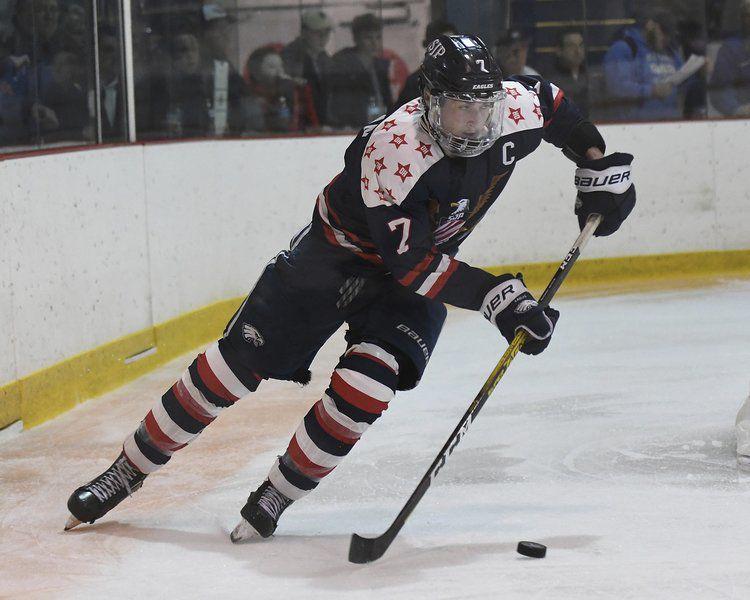 Captain Jack Gilligan and defensive partner, fellow senior Josiah Brown, will play "a ton of minutes against Pope Francis; that's no secret", said Hanson. So, too, will fellow rearguards Andrew Cole, Will Perry (GWG in OT vs. BC High), Jack Riley and Theo Vetere in the Eagles' six-man rotation. 
Having also tallied 11 times in the postseason, the Eagles have seen their scoring spread out with only senior center and captain Ryan Hart (3 goals, 2 assists) accumulating more than three points. Hanson likes the fact that all four of his lines can contribute on the scoresheet at any given time, whether it's seniors like Ned Malolepszy, Ryan Webb, Matt Taylor, Evan Moore, captain Pat Moran or Ryan Bradley; juniors such as Jake DiNapoli and Zach McKennelley; sophomores Cole Lopilato or Nick Townshend; or even freshman fourth line center Cam Russo.
"You don't get to this point without a number of guys playing well," said Hanson, whose club surrendered just 10 goals in eight Catholic Conference contests this winter.
"I'd anticipate this one coming down to a late goal in the third period. Our guys know what's at stake and will be ready."
EXPECTED LINEUPS
St. John's Prep Pope Francis
Jake DiNapoli Left wing Ryan Shaw
Ned Malolepszy Center Brandon Spaulding
Ryan Webb Right wing Ryan Leonard
Jack Gilligan Defense Matthew Pelletier
Josiah Brown Defense Logan Dapprich
Noah Dorsey-Sorofman Goalie Ben Zaranek
||||