Due to the ongoing COVID-19 pandemic, team preparation and training camp looked a bit different in the NFL this year than in seasons past.
With the league opting to eliminate preseason competition, young players and new faces looking to make a name for themselves had to do so in practices against their own teammates. That means guys on the cusp of a roster spot, guys like former St. John's Prep star Jake Burt, were limited in terms of ways to make their mark.
An undrafted rookie tight end out of Boston College, Burt nonetheless proved to the New England Patriots' that he belonged. And while he didn't quite make the team's 53-man roster, he was granted a spot on his hometown team's practice squad. 
"We feel really good about it," said NFL Player Agent Sean Stellato, a Salem native. "It's such a unique and unprecedented time right now with the state of the league, and I have no doubt that if Jake had the opportunity to play preseason games that things might've been different. But he really surprised a lot of people with his athleticism.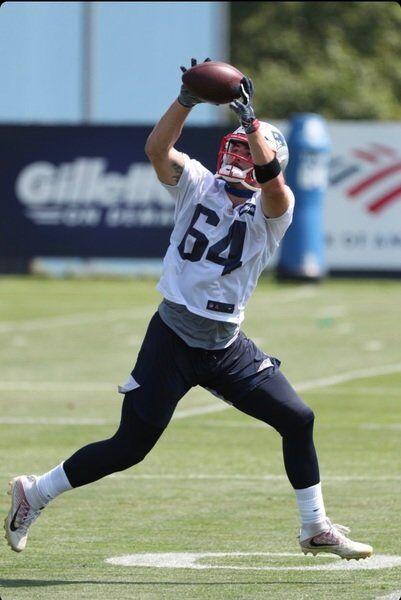 "He's extremely grateful for the opportunity, but he's hungrier than ever to crack that lineup at some point this season."
The 24-year-old Burt shined at St. John's Prep before going on to have an excellent run at Boston College. The burly tight end finished his collegiate career with 23 receptions for 307 yards and two touchdowns and was a blocking force on the offensive line. 
When the Patriots brought the 6-foot-3, 260-pound Burt in earlier this year, he knew he'd have his work cut out for him. New England had four other tight ends vying for roster spots, but Burt did more than enough to make his presence felt.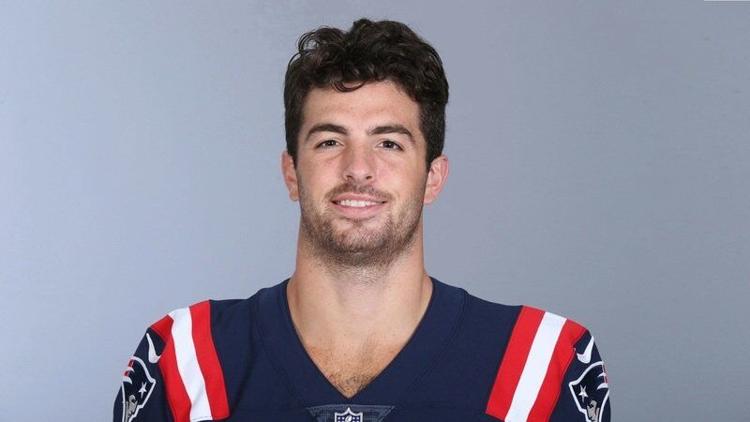 "I think his biggest asset is being not only a sixth lineman, but also a capable pass catcher. I think that's his mantra right now: do both at a high level," said Stellato.
"He had some pretty good moments during training camp, catching a touchdown in a scrimmage and having some impressive one-handed grabs that really opened up the eyes of the organization. I really think he surprised a lot of people with his skill set."
Stellato also envisions Burt spending some time on special teams and adding value in that facet of the game. "It's another role he's worked really hard at and really embraced," said Stellato. 
His agent feels that another area the Lynnfield native has impressed the Patriots is in the mental game. Stellato says that Burt has worked diligently to comprehend head coach Bill Belichick's playbook, take care of his body, and be a sponge and absorb as much as he can from the team's veterans. 
On the surface, Burt couldn't find himself in a better situation. Belichick and the rest of the organization have a long history of maximizing the most value out of their roster and being able to hand select the right players for their system. 
Burt will begin the 2020 campaign on the practice squad, continue to work to improve his game and wait for his number to be called. 
"It's a big accomplishment," said Stellato. "It's great for the (North Shore), it's great for St. John's Prep and Boston College, and it's great for Jake. I think this is something he'll never forget. He's just going to keep working and working."
||||