As far as surprises go, this one was right up there with golf balls having dimples on them.
A powerhouse St. John's Prep golf team easily captured the Division 1 North sectional crown Monday at Bass Rocks Golf Club in Gloucester, dominating the field with a cumulative team score of 314. That total was made up the four best individual scores for the Eagles.
In winning by a whopping 16 strokes over second place BC High, St. John's will advance to next Monday's Division 1 state championships at Wentworth Hills CC in Plainville.
Marblehead High had a great showing in the Division 2 North sectionals at Bradford Country Club in Haverhill, with its 326 team score initially grabbing the fourth and final slot to qualify for next week's Division 2 state championships at Sandy Burr CC in Wayland. However, the Marblehead golf website tweeted out late Tuesday that there had been a 'scoring discrepancy' and that the Magicians would not be moving on to states.
Also in Division 2, Beverly's Aidan LeBlanc finished second overall in the 93-player field by firing an even par 70. Only one player — Swampscott native and St. Mary's of Lynn star Aidan Emmerich (67) bested LeBlanc's total; both will advance to Sandy Burr to compete in the individual Division 2 state final.
So will Masconomet's Tyler Feldberg, who tied for eighth place in Division 2 with his 78.
St. John's Prep got excellent rounds from Ian Rourke, Nick Devito and Alex Landry, all of whom tied for second place individually by shooting 78s. Terry Manning also had a good day, firing an 80 to earn a tie for seventh place overall. Teammates, Emmet Phelan (83) and Michael Shyjan (88), also contributed.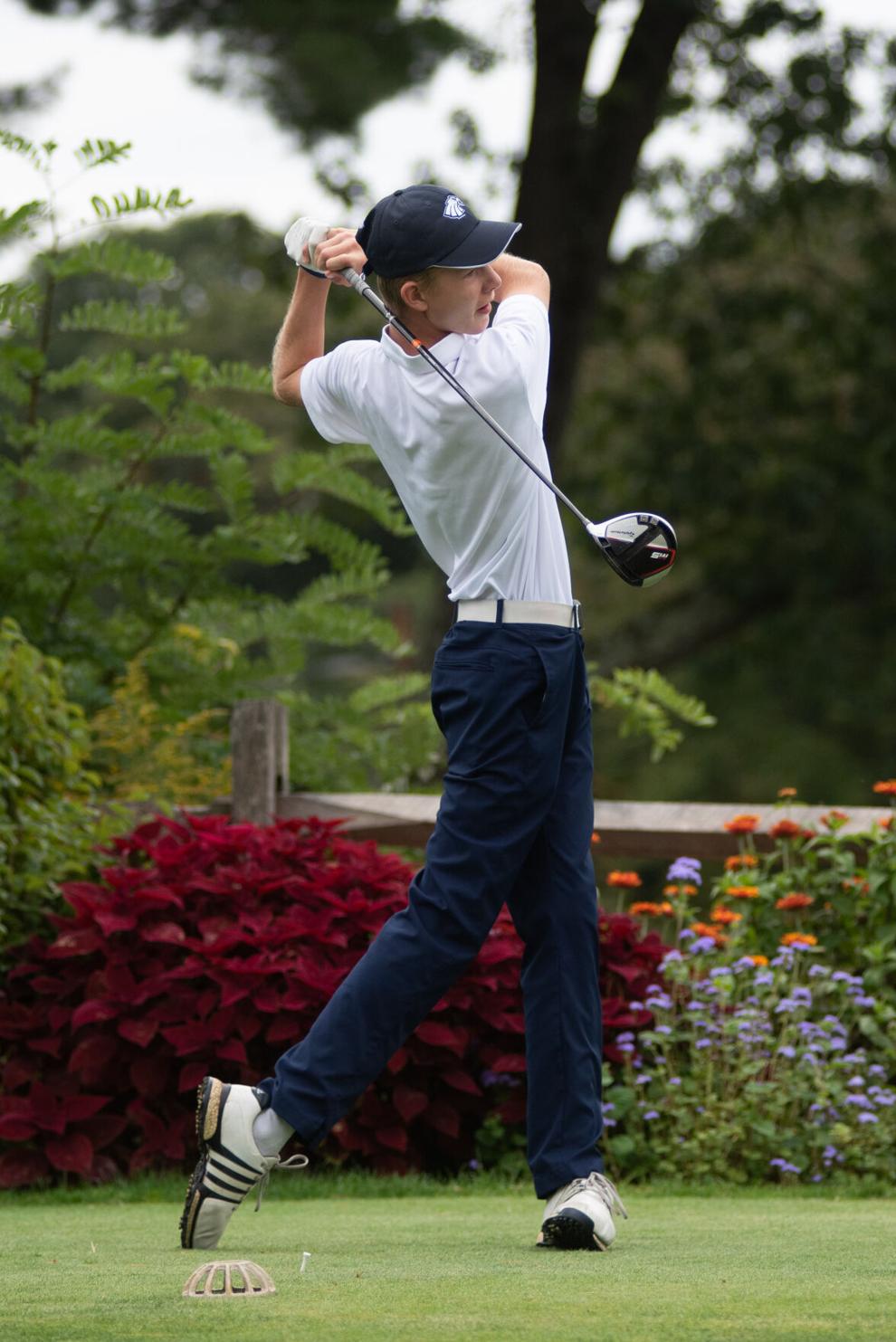 In Division 2, Marblehead receive strong play from Matt Weed (79), Jacob Hershfield (80), Charlie Grenier (82) and Chris Locke (85), as well as teammates Adrian Baron and Jacob Aizanman.
Beverly, which tied for sixth place with a score of 331, and Masconomet, which took eighth place with 333, also had a good day at the difficult Bradford course. In addition to LeBlanc's 70, Beverly saw Will Ryan (85), Cam Cook (87), Jack Ryan (89), Ian Paddock (89) and Dylan Hunter (90) all contribute. Masconomet was led by Feldberg's 78, followed by Jack Mertz (81), Chris O'Grady (81) and Tommy Sacco (93).
Tony Novack had a terrific day in leading Bishop Fenwick (which placed 12th), firing a nine-over par 79, good for a 12th place tie individually.
Jon Wasserman's 94 was the low score for Salem High.