Name: Staci Sonke
Age: 23
Sport: Volleyball
High school: Ipswich High
Years coaching there: (1st season)
What are your coaching expectations for this fall, taking over a team that's been very successful in the recent past?: I've been very fortunate to be selected to help lead the Ipswich volleyball team to continue its legacy and recent victories. I'm excited to get the girls back together on the court once it's safe to do so, so that we can continue to develop their skills, knowledge and passion they already have for the game. With the talent and experience of our returning players, I look forward to building onto the successes of last season.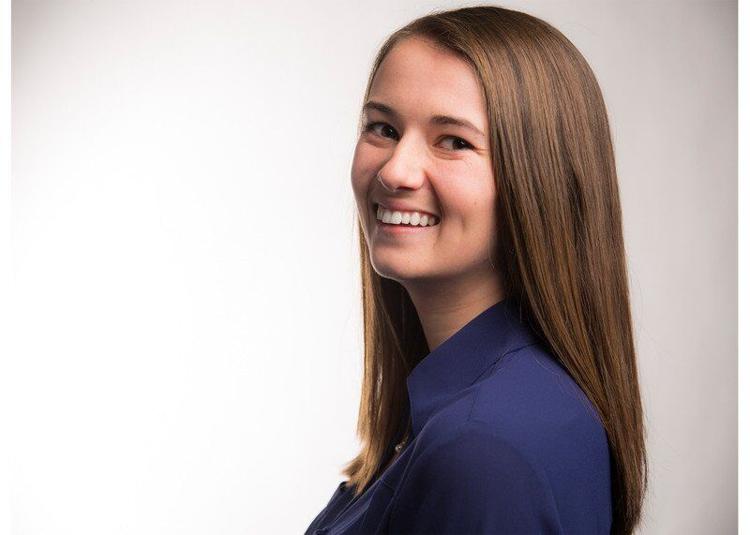 Have you been in contact with your players in terms of how they're getting ready for the upcoming season?: Our three captains have been very proactive during this process as they've had to adjust to our daily lives changing and what our fall may look like. They've been in contact with student-athletes who are looking to tryout in the fall (new and returning) for ways to stay active and fit while being safe.
In addition, this June we had our preseason informational meeting that allowed incoming freshmen, returning players and any other students who were interested in the program learn about the coaching staff, what our fall may look like, and online resources they can use to add to their 'volleyball toolbox'.
Do you think we'll have some form of a volleyball season this fall?: Sports are great avenues for student-athletes to relieve stress in a healthy and productive way. With the many changes they've been experiencing over the past five months, I hope that in some way we can safely allow students to participate in athletics. If we have a season, I wouldn't be surprised to see adjustments made to the way the game is played (i.e., switching sides of the court, subbing) in order to keep athletes as safe as possible.
What's one thing you've learned about yourself during this quarantine?: I've learned that I never want to stop learning! This fall I'll begin to work toward my M.S in Physical Education and study to become a NSCA Certified Strength and Conditioning Coach. As a coach it's important to not only know about the sport itself, but to give your student-athletes the tools to stay healthy over the course of their high school and adult lives.
Have you done anything interesting this summer so far?: So far this summer I've been trying to get back into golf. I used to enjoy it when I was younger, but didn't have much time for the hobby as I was focusing on my volleyball training. Through this quarantine I've spent time either at the local driving range or golf courses — and realized how much I missed it!
— As told to Phil Stacey 
||||