Name: Courtney Russo
Age: 43
School and sport: Swampscott Field Hockey
Years coaching: Eight seasons at first (1999 -2007) before I took a break to raise my kids. Now I'm back in my third season since returning, and it's my 21st season teaching at Swampscott High.
What have you done to stay busy this summer?: I enjoyed spending time with family and friends at the beach. I also enjoyed watching my youngest, Chase, in a few lacrosse tournaments and my oldest, Jack, in a few hockey tournaments. We took a family trip to the Adirondacks and just enjoyed Swampscott in the summer.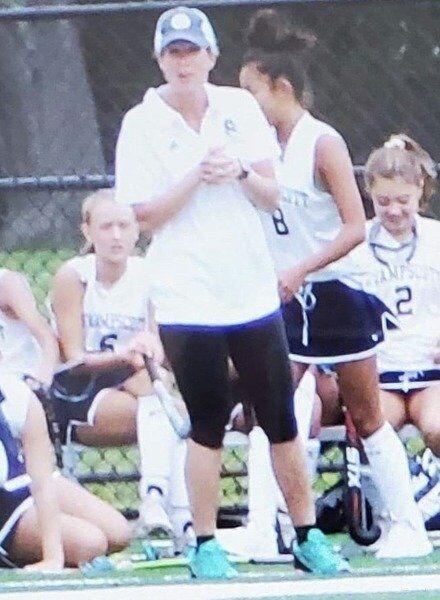 Is there someone who greatly influenced you in wanting to be a high school coach?: I was fortunate to have great coaches growing up. My high school field hockey coach, Arlene Salvati (Cheshire High School), my college field hockey coach, Rebecca Campbell (University of Rhode Island) and my Futures Development coach, Nancy Stevens (UConn) all helped me to learn and grow as a player and allowed me understand all aspects of the game. I still work with Rebecca; she owns Lead the Way field hockey club and I work alongside her on her North Shore team.
I love field hockey; it's a game I understand at both a simple and complex level, and I feel privileged to have the opportunity to work with players and help grow a game that I love.
Whether or not Northeastern Conference field hockey gets moved to the 'Fall 2' season, how will that change how you communicate with your players and help them prepare?: With the uncertainty around this season, I'm just trying to stay connected with my players and focus on their social and emotional well-being. Missing the start of the season and not having the team and our daily routines is difficult. I keep in touch with the girls and offer ideas and solutions for how to stay busy and motivated during these challenging times.
What's one thing you've learned about yourself during quarantine?: I've found out that I am really good at cleaning out closets when I have the time :). I've learned that I need to stay busy and keep a routine in order to be productive. I've enjoyed the family time and having a break from our crazy schedule, but I'm also very eager to return to all of the activities that we love.
Lastly, can you recommend a good book, movie or TV show you've watched recently?: I've been reading and watching a lot of shows lately. A few of my favorites have been 'Untamed' and 'Can't Hurt Me' for books, and 'Cobra Kai' and 'Kingdom' on Netflix.
— As told to Phil Stacey
||||