For their outstanding achievements both in the classroom and on their respective athletic teams, Swampscott baseball's Tyler Marshall and Pentucket track and field's Emily Rubio have been named the Moynihan Lumber Student-Athletes of the Month for May,
The Swampscott baseball team was looking stacked on paper heading into the 2020 season until the COVID-19 pandemic wiped out play for the entire spring sports schedule
Marshall, a senior was one of the Big Blue's most valuable players a year ago. A standout right hander at the top of the rotation, Marshall was tied for the team lead in wins as a junior with four to go along with an ERA under 2.00.
This spring he was slated to be back at the top of the Swampscott rotation along with fellow senior Nick Reiser.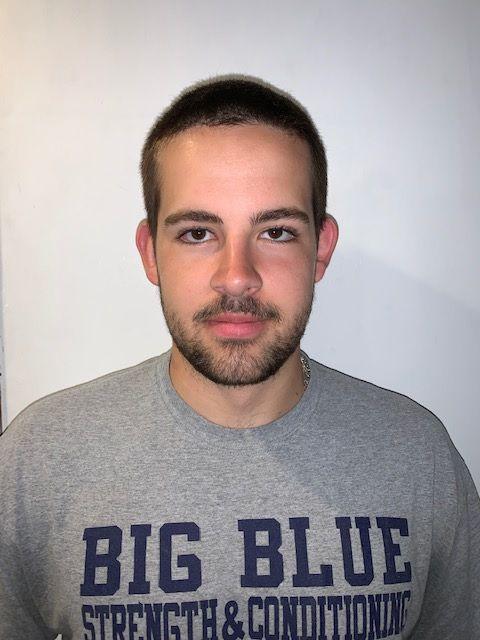 "We were looking to have a really strong team this year, we have a number of seniors going to college for baseball," Marshall said. "We had big plans, it's a shame we didn't get the chance to play."
The senior also had an impressive fall season as he was a starting offensive linemen for the Division 5 Super Bowl champs, Swampscott's first Super Bowl title since 2007. 
In the classroom, Marshall was able to expertly balance his rigorous athletic schedule, which spans over all three seasons, with his school work. He is a consistent honor roll student.
"Keeping balance in the classroom and on the field has been difficult but definitely worth it," he said. "There are some long nights doing homework after practice or the weight room but I'm glad I was able to focus and get it all done."
Only a sophomore, Rubio has already made a name for herself in the Cape Ann League and at the state level for Pentucket.
She excels in the jump events as she was the Cape Ann League champion in the long jump with a jump of 17-feet-2. She went on to finish second at the Division 4 State meet in the event and then fifth at the All State Meet with a jump of 17-feet-8. 
Rubio is also a standout high jumper who turned in a personal best jump of 5-foot-4 at the Division 4 Meet, good for a fourth place finish.
"I really like competing in the jump events," Rubio said. "It takes a lot of technique and practice."
The sophomore is also a standout runner who competes in a wide variety of events. She turned in a strong season for the Pentucket cross country team in the fall and competed in a bunch of different events in the indoor season including the 4x200m relay, where she helped her team win the CAL championship, and the 800m as part of the Pentathlon. 
Rubio placed fourth individually at the Mass State Coaches Association Pentathlon this winter.
"It can be overwhelming at times (competing in a lot of different events)," Rubio said. "I just make sure to train for all of my distances. During the fall I focus more on increasing mileage and in the winter and spring I'll build strength for sprinting."
Also a standout student, Rubio has received high honors every term this school year. She finds success by prioritizing her schoolwork over her athletics.
"It can be tough to balance sometimes but I always make sure to prioritize my school work first," Rubio said. "Both school and track and really important to make but I make sure to get my school work done before I focus on sports."