DANVERS — Serving as the head coach of an NFL franchise is undoubtedly one of the most demanding and stressful leadership roles one can hold. 
But when you've been molded with the right ethics and given the correct life tools to be successful, serving in that post becomes that much easier. 
Just ask Houston Texans head coach Bill O'Brien, whom thanks to the life skills he learned during his four years at St. John's Prep has been able to seamlessly transition from working the high school football ranks to college and ultimately the pros, where he remains today.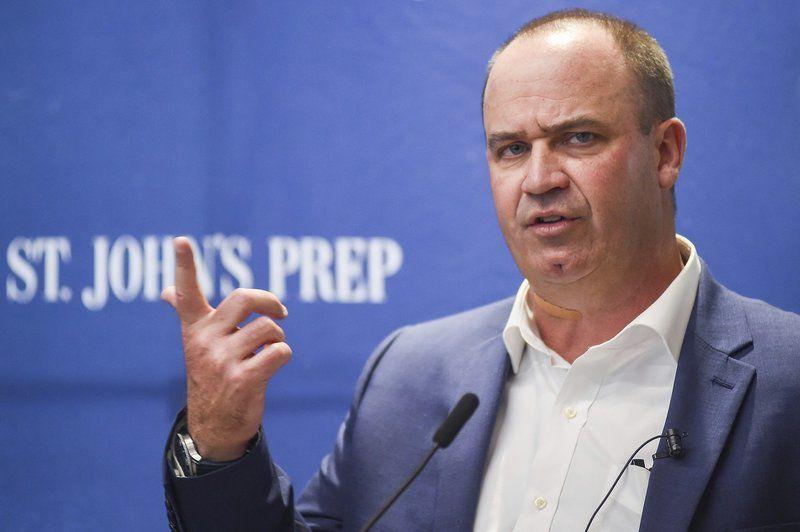 Tuesday afternoon at his alma mater, O'Brien took the time to share some of those leadership skills he garnered over the years in front of some 250 people at the school's Keefe Academic Center. 
"When I was about 14, my parents told me they wanted me to apply to two schools: Central Catholic and St. John's Prep," recalled O'Brien, who grew up in Andover. "I was somehow lucky enough to get into St. John's and my dad said to me, 'you're going to St. John's.' It was the best decision my parents ever made for me. 
"When I got to the Prep, I had no idea about work ethic, competition, listening skills, how to study, how to compete on a field, how to do things to serve the community ... all those things were taking place at St. John's, and it's led to a lot of good things in my life."
O'Brien's genuine fondness for his ol' stomping grounds wasn't hard to miss. Just being back on campus was something he clearly cherished.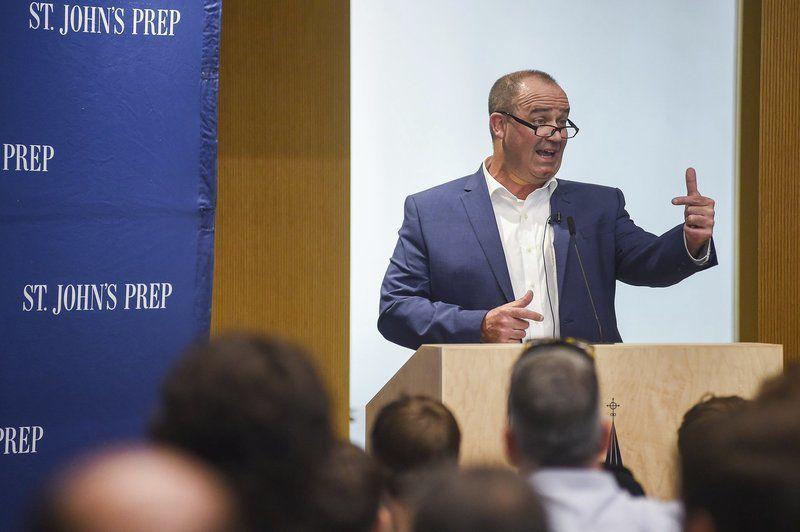 "It feels great to be back. I graduated in 1988, so I'm in the old category now," O'Brien, whose team are a combined 42-38 in his five NFL seasons in Houston, joked before the event. "But I come back and see the progress here, and that doesn't even do it justice. What's been done around here with the Wellness Center and the athletic fields and the academic buildings and what (Headmaster) Ed Hardiman has done here it's all just been really incredible."
While the campus has certainly seen a myriad of changes since O'Brien flipped his graduation cap tassel more than 30 years ago (SJP Class of 1988), the unmatched guidance and direction the school provides for its young men remains the same. 
From professional athletes like Pat Connaughton, Colin Blackwell and Johnny Thomas to highly successful businessmen like Mike Panos and George Delaney — former gridiron teammates of O'Brien's with whom he's still close to — the Prep has paved the pathway to success for many individuals that have walked through its doors. For O'Brien, it's a place he considers the stepping stone to his illustrious coaching career — the place where it all began. 
"I think that when you look at the school, really, this is an elite high school," said O'Brien, who began his coaching career as a tight ends coach at Brown University in 1993. "Developing leadership is so important in this day and age, and I think we have a place here that can really develop the next leaders of this state, this area, this country ... that's the type of school this is."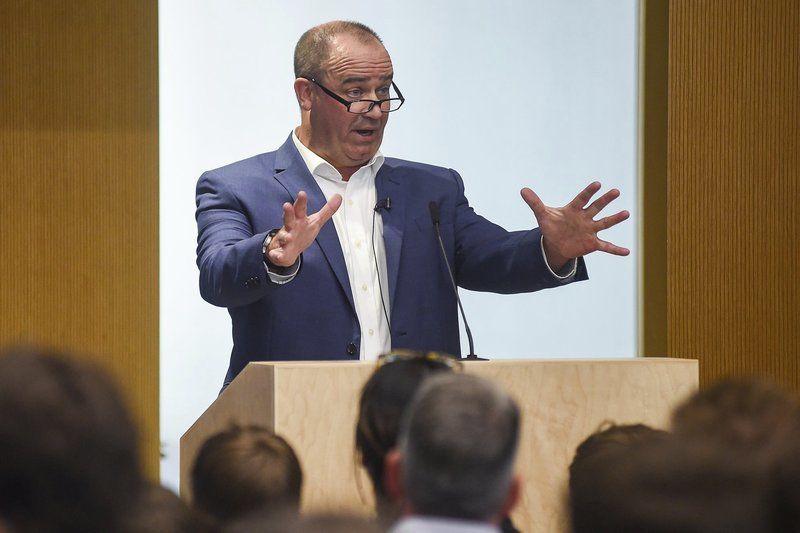 O'Brien, who will turn 50 in October, went on to talk about all the strong leaders he's crossed paths with in life, guys like New England Patriots' coach and former mentor Bill Belichick as well as Patriots quarterback Tom Brady; his current quarterback in Houston, Deshaun Watson; fellow Texan J.J. Watt, an All-Pro defender, and many others. He spoke about what it takes to overcome adversity and the difference between entitlement and earning respect.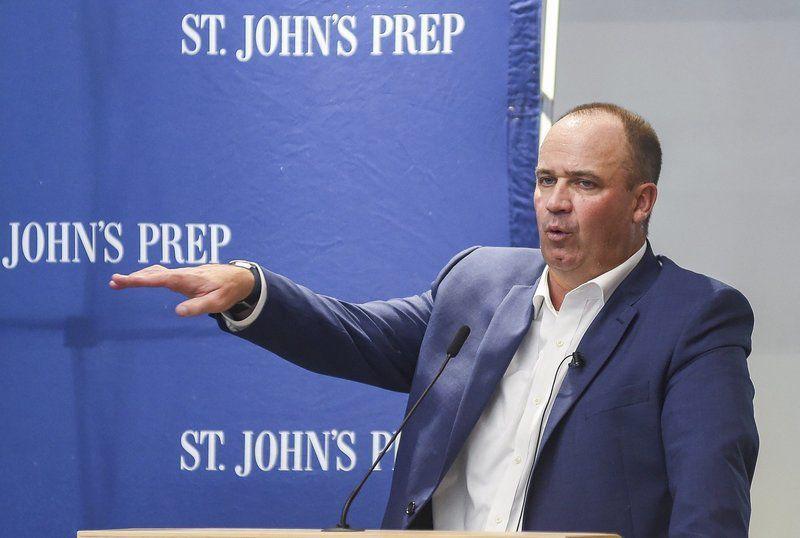 Before opening the floor for questions, O'Brien offered up a list of qualities he feels make the best leader. The list was as follows: Small ego, big mission; we before me; love and accountability; grace and truth; demanding but not demeaning; loving but enabling; high standard, low tolerance for excuses; and being a great listener.
All things, of course, in which O'Brien himself possesses.