BEVERLY (4-6) at SALEM (1-9)
All-time Thanksgiving series: Beverly leads, 61-52-7. The Panthers have won seven of the last eight matchups and 13 of the last 16 holiday classics in 'The Game' — but Salem won the last time the game was played at Bertram Field two years ago. 
Beverly Points For/Points Against: 188 PF (18.8 avg.), 190 PA (19.0 avg.)
Salem Points For/Points Against: 121 PF (12.1 avg.), 406 PA (40.6 avg.)
Beverly's top players: Duncan Moreland, Sr. WR/QB/DB (34 rec., 457 yards, 3 TDs; 68 rushes, 449 yards, 7 TDs); Chris Curran, Sr. ILB; Braeden Pratt, Sr. RG/ILB; Billy Adams, Jr. LT/DE; Marge Mulumba, Sr. RB (99 rushes, 640 yards, 6 TDs); Xavier Copeland, Soph. C; Joe Kotwicki, Soph. TE/DE; Joey Loreti, Jr. RB/OLB (48 rushes, 313 yards, 4 TDs).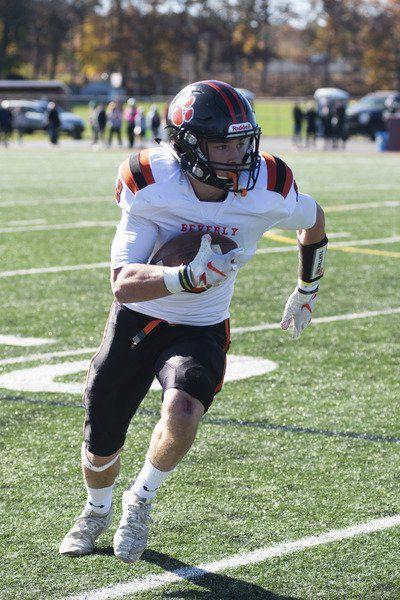 Salem's top players: Devin Tolbert, Sr. WR/DB (40 rushes, 307 yards, 3 TDs, 26 rec, 263 yards, 3 TDs, 2 INT, 10 total TDs); Melkin Bautista, Sr. OL/DL (2 caused fumbles, 5 tackles for loss); Wayne Holloway, Sr. QB/DB (76 rushes, 328 yards, 2 TDs, 24-for-77, 256 yards, 3 TDs); Christopher Doherty, Sr. WR/LB (40 tackles); Connor McRae, Jr. RB/LB (71 rushes, 348 yards, 3 TDs, 43 tackles, 7 tackles for loss)); Markin Bautista, Jr. OL/DL; Carlos Pacheco, Jr. OL/DL. 
Beverly keys to victory: Jump out early and don't take their collective cleats off the gas pedal. The Panther seniors have been waiting for this rematch at Bertram after losing there on the holiday as sophomores and want to leave no doubt that they'll be coming back home across the bridge victorious. Getting the ball in Duncan Moreland's hands, via the run, pass or kickoff/punt returns, would go a long way towards putting points in the scoreboard against a Salem club that has allowed more than 400 points for the first time in its 129-year history. Defensively, the Orange-and-Black can't let the underdog Witches endure long drives or take valuable time off the clock, especially if they grab an early lead.
Salem keys to victory: Play like there's nothing to lose. This is the Witches' Super Bowl, and defeating their arch rivals at home for the second straight time would be the best dessert of the day. Finding a way to stop Beverly's running game — perhaps by putting another player in the box — while having one of their athletic defensive backs hang with Moreland on the outside could slow down the visitors' attack. Controlling the line of scrimmage is a must, led by the Bautista brothers. Holloway, McRae and Tolbert all give Salem the opportunity to stretch the field vertically, one they need to take advantage of.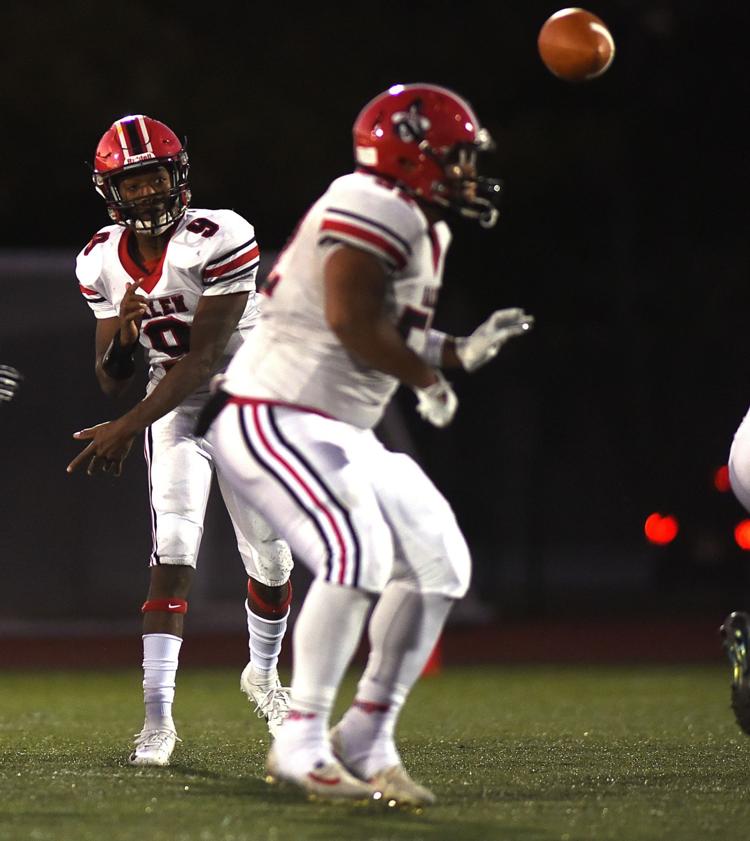 Potential Unsung Heroes: Finally healthy, junior Ben Packard saw his first significant playing time for Beverly last time out against Belmont and impressed the coaching staff with his work ethic and on-field play. The 260-pound junior could be a difference maker in the trenches. For Salem, the sophomore Jarial DelValle has gotten better and better as the season has worn out and is capable of making a big play or two when given the football and space to run.
Beverly seniors: Mike Burgess, WR/DB; Chris Curran, C/ILB; Cam Griffin, TE/LB; Augie Johnson, LG/DE; Duncan Moreland, WR/RB/S; Marje Mulumba, RB/S; Oliver Pavia, OL/LB; Braeden Pratt, Sr. RG/ILB; Mike Rhodes, WR/OLB. 
Salem seniors: Melkin Bautista, OL/DL; Christopher Doherty, WR/LB; Alberto Garcia, OL/DL; Beato Garcia-Cabrera, OL/DL; Wayne Holloway, QB/DB; Devin Tolbert, WR/DB.
BEVERLY OFFENSE
No. Name Yr. Pos.
31 Cam Griffin Sr. TE
75 Billy Adams Jr. LT
55 Augie Johnson Sr. LG
64 Xavier Copeland So. C
54 Braeden Pratt Sr. RG
64 Jonus Pavia Jr. RT 
15 Joe Kotwicki So. TE
 8 Duncan Moreland Sr. WR/RB
16 Anthony Pasquarosa Jr. QB
 2 Marge Mulumba Sr. RB
23 Jordan Irvine So. RB
BEVERLY DEFENSE
No. Name Yr. Pos.
75 Billy Adams Jr. DE
76 Ben Packard Jr. DT
78 Jack Ewer Jr. NG
15 Joe Kotwicki So. DE
 5 Mike Rhodes Sr. OLB
53 Chris Curran Sr. ILB
54 Braeden Pratt Sr. ILB
 3 Joey Loreti Jr. OLB
 4 Mike Burgess Sr. CB
 2 Jaichaun Stanton-Jones Jr. CB
 8 Duncan Moreland Sr. S
SALEM OFFENSE
No. Name Yr. Pos.
 2 Devin Tolbert Sr. WR
 3 Christopher Doherty Sr. WR
52 Melkin Bautista Sr. OL
57 Dante Roper So. OL
56 Markin Bautista Jr. OL
54 Carlos Pacheco Jr. OL
60 Patrick Boardway Jr. OL
 4 Gabe Sanchez Jr. TE
 8 Jarial DelValle So. WR
 9 Wayne Holloway Sr. QB
36 Connor McRae Jr. RB
 SALEM DEFENSE
52 Melkin Bautista Sr. DL
56 Markin Bautista Jr. DL
54 Carlos Pacheco Jr. DL
66 John-Derek LeDuc So. DL
 3 Christopher Doherty Sr. LB
36 Connor McRae Jr. LB
23 Conor Bouchard Fr. LB
 4 Gabe Sanchez Jr. DB
 8 Jarial DelValle So. DB
 9 Wayne Holloway Sr. DB
 2 Devin Tolbert Sr. DB
||||