Courtney Cashman sets the bar very high for herself.
Based on recent history, it's a good bet she'll achieve whatever goals she sets her mind on.
Before the UMass Lowell softball season began this spring, the Danvers resident told coach Danielle Henderson that she'd hit over .500 for the year. Knowing what Cashman had already accomplished as a starter for the River Hawks since her freshman year, Henderson told her star player that she wasn't too surprised by the bold prediction.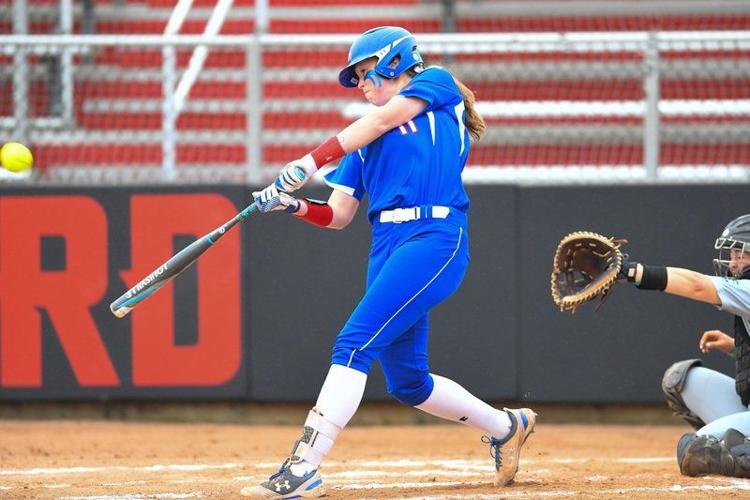 A slick fielding shortstop with excellent skills, Cashman had no trouble reaching that batting mark. She wound up not only leading her team and America East, but also the entire nation batting average (.508) and on-base percentage .630. The Governor's Academy graduate was also tops in America East in slugging percentage (.886).
She was just as impressive in high school as a three-sport star in softball, volleyball,and basketball, earning New England Prep School Athletic Conference (NEPSAC) Female Athlete of the Year honors.
"It's all about proving to myself what I can do," said Cashman, a criminal justice major who wants to be a Massachusetts state trooper and has an internship with them this summer.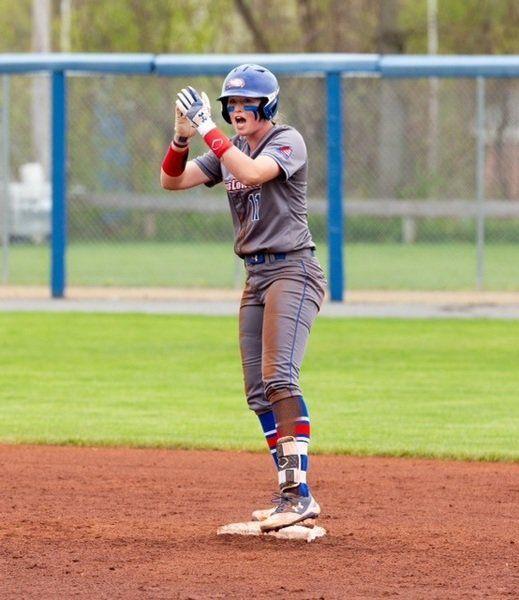 An imposing figure on the diamond at 6-foot-1, Cashman has started all 135 games for the River Hawks during her time in college and has a .424 career batting average with 176 hits. She hits for power, too, with 44 doubles, 23 home runs and a .711 career slugging percentage. She already has her named in the school record books, sitting in second place in those categories with one more year remaining.
Two years ago she was named America East and ECAC Rookie of the Year. Cashman is also a three-time America East All Conference First Team selection and became the program's first NFCA Division 1 All-Region First Team and first Softball America All-American honorable mention this past season.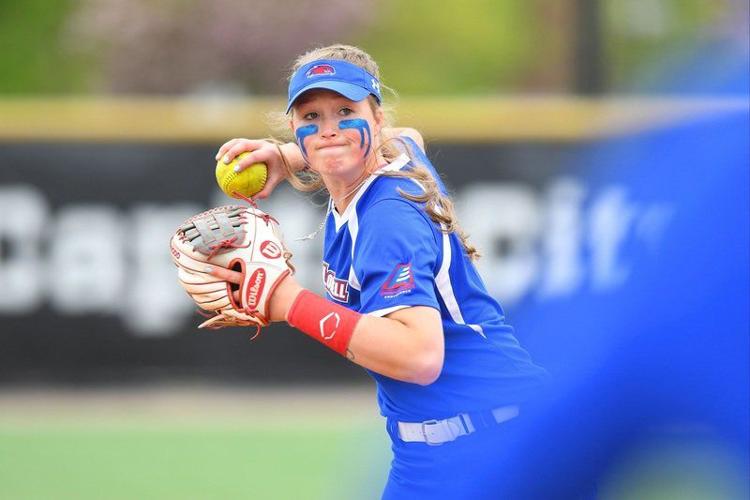 "I'm always surprised by any honor I get because I never expect it," Cashman said. "I go in open minded and try to do my best."
Patience is a virtue
It's no surprise that because opponents feared her power so much, Cashman walked 44 times this spring. That's a new single season record for the River Hawks.
"I never walked so much in my life, but I've learned to be patient," said Cashman, a line drive hitter who notched her first grand slam this season against Yale. 
Cashman also led her team in doubles with 15, drove in 31 runs and had six multi-hit games, including three with four hits. She also had a 19-game streak of reaching base safely. With 84 runs batted in, she is only 16 away from hitting the 100 mark for her River Hawks' career.
She tied a school record by hitting two homers against Northern Kentucky.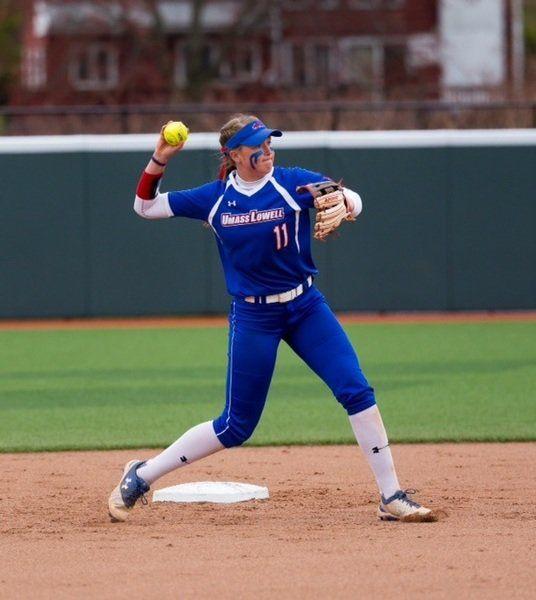 A year ago, she led all America East with a .430 batting average and was in the top three for slugging percentage (.568)and on base percentage (.483).
Cashman is not only a softball star, but also the first female to ever play in the Intertown Twilight League (ITL) summer baseball circuit when she joined the Rowley Rams last summer.
She originally grew up playing baseball with her brothers, but realized when she was old enough to play Babe Ruth Baseball that the switch to softball was necessary.
"My brothers played for (Rowley in the ITL), so I decided to join them," she said. "The Twilight League has a long tradition of excellent baseball, and I had a lot of fun."
This summer, Cashman is playing for Tanner Pride Softball out of Woburn. The team was invited to go to the Women's Major Fast Pitch National Championship in Stratford, Conn. recently, and Cashman was named one of two All American from her team.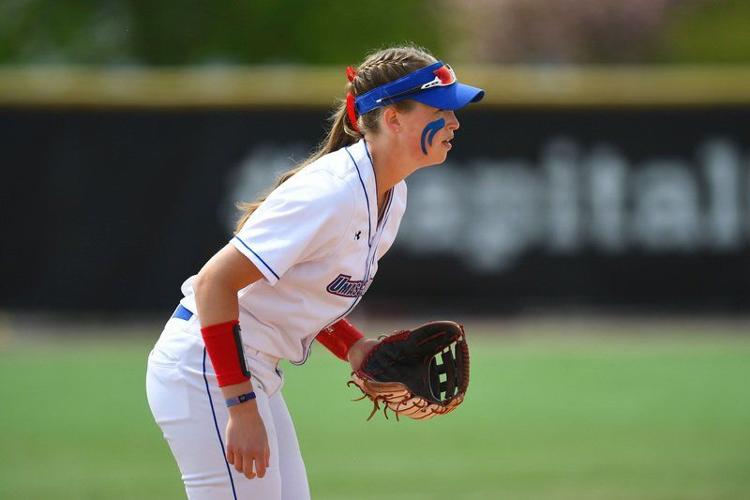 "I used to play for a semi-pro team in Stratford, but it was a very long drive and I've been working so much this summer I had to find a team closer to home," she said.
She's always loved to ride dirt bikes and 4-wheelers, something she continues to do for fun with her younger brother.
Going out in style?
Her next goal after graduating from UMass Lowell is trying out and making for the U.S. Olympic softball team. But first, she wants to have a very special senior year with the River Hawks.
The team posted a 28-20 mark this past season, going 15-3 in America East play and 9-1 at home. The River Hawks lost to Stony Brook, 2-1, in the elmination game of the conference playoffs.
"We should be very good next season," said Cashman. "We've got a lot of good freshmen coming in and will have our whole infield and outfield back. We only lost a couple of players, so I believe it will be our year."
Cashman has put up big numbers that keep getting better every season, so her last one figures to be extra special.
||||